Hello to all of you melting away in the heat while stuck in a bowl. For real, look at SLC for a moment on a map. We're sandwiched between two mountain ranges with a smelly lake and a giant desert to the west; we're basically chicken strips being cooked in a pan during the summer. So while I sit in the shade with lemonade and a new book, please enjoy the next two weeks worth of events you should probably check out. But first, a leftover from the Utah Arts Festival, the always amazing Casey Kawaguchi!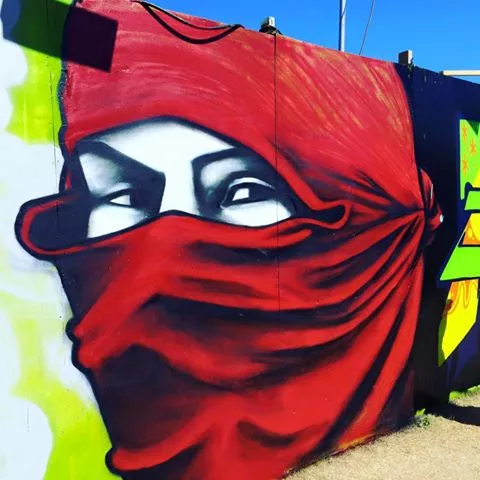 7/10:
Urban Flea Market
in Downtown SLC
7/10:
Card Collecting & Gaming
at Watchtower Cafe
7/10:
If Not Us, Then Who?
at Kilby Court
7/13:
Element 11
at Stargazer Ranch
7/15:
Salt Lake Gallery Stroll
7/15:
Bad Film Festival
at Water Gardens Theaters
7/15:
Sketch Cabaret
- Rebel at Metro Bar
7/16:
Alt Press Fest
at SLC Library
7/16:
Imperial Boxing Fight Night
at the Davis Conference Center
7/16:
The Freak Out
at The Republican
7/17:
Drag Brunch
at Club X
7/17:
The Tiny Book Show
at SLC Library
7/18:
Spy Hop's Heatwave Festival
at Red Butte
7/21:
Marmalade Concert Series
at Marmalade Library
7/21:
Comedy! And Other Opinions
at The Union Theater
7/21:
Dungeons & Comedy
at Muse Music
7/23:
Sugar Hood Artisan Market
at Sugarmont Plaza
7/23:
19th Annual Taste of The Town
at Layton Commons Park