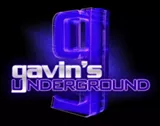 The Utah Film Center's annual LGBTQIA+ film festival kicks off today, and you can read reviews for most of the feature films i
n this week's City Weekly
. But before we head on out to the theaters this weekend, we'll prepare you for at least one film with a cool interview.
Set The Thames On Fire
has been earning massive praise for its visual style and unique story ever since it premiered at the Palm Springs International Film Festival in January. Today we briefly chat with the director of the film, Ben Charles Edwards, about his career and working on this film. (
All photos provided courtesy of Blonde to Black Pictures.
)
Ben Charles Edwards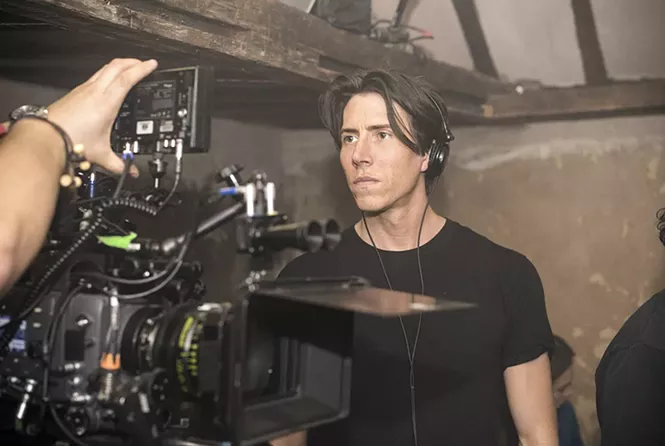 SetTheThamesOnFire.com
Gavin: What got you interested in film growing up, and what would you say were your biggest influences?

Ben:
I was always a keen photographer and painter as a child; my interest in film seemed to come a lot later. I was obsessed with Mark Twain's
The Mysterious Stranger
as a young child, it raised so many questions in my mind on reality. I later became fascinated in the surreal and the idea of being able to create an alternate way of seeing for a spectator. Film was a natural progression, never planned.
How was it for you getting into filmmaking in the U.K.?
I don't think it's something you can plan as a life career goal. If you do, you may be disappointed. Fortunately, I was never very good at planning for the future; I just found myself here, able to make a career in something I love.
You've done some pretty cool work on the side, including a video for The Sea & I. How is it for you balancing filmmaking with other projects?
Life is about obsessions. I don't have anything else I'd rather be doing than to work and look after my dog.
How did the idea for Set The Thames On Fire come about?
Al Joshua, my good friend and writer of the movie, lived with me in Shoreditch in the city center of London. We would climb on our rooftop at night and view the city under a huge blue moon. It was beautiful. We'd imagine what it would all be like if the river were to destroy it all. It's a comforting thought to realize it's all meaningless, [that] it's the people around you that are important.
What challenges did you have to face working with such an ensemble cast?
They are all very good talent who really understood the level and style of performs we were reaching for. Each cast member hit the mark perfectly.
What would say were the biggest influences on the look and feel of this London?
A friend and artist called Marcus Dobbs had been creating a five year study of London architecture on stilts, to escape floor water. This was my inspiration for creating a London partly in the sky.
What were your days like on set working on the film?
Long, wet and cold.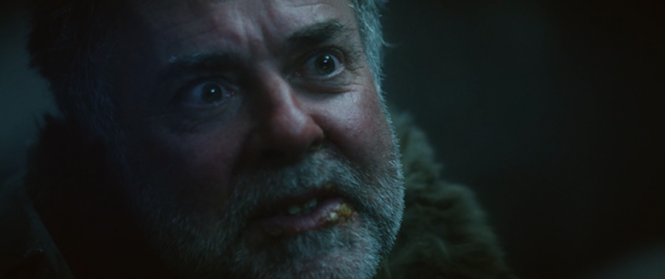 How was it for you premiering it in the U.S. back in January?
We premiered set the
Thames
on fire at Palm Springs International Film Festival. The reception was fantastic. First screening sold out. Though a couple did walk out and call me a pervert half way through, rightly deserved. Ha. The second screening over-sold, so the festival had to play the film on two screens simultaneously. The reception in the U.S. has been fantastic, getting into many more festivals, which is great as it gives me an excuse to spend more time here.
The film has seen a lot of praise since then. What do you think of the reactions people have had to it?
They're exactly what I had expected. It was never the safest film to make as a debut, but I wanted to make something that split an audience—people seem to either obsess over it, being inspired by the movie and the world it creates, and on the other hand others simply just don't get it. I've been sent art work that audience members have been inspired to create off the back of seeing the movie. That is the most surprisingly rewarding result of making this movie.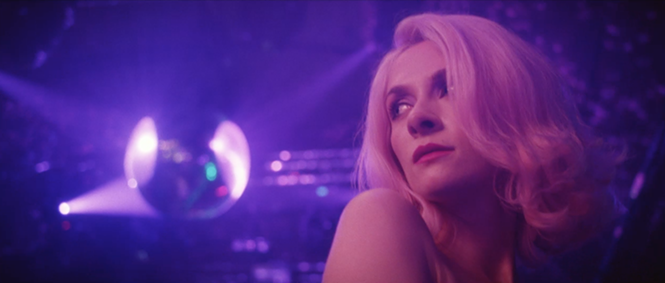 What made you decide to show the film at Damn These Heels in SLC?
It looked like a liberal and fun festival, the caliber of the other movies screening was high. It was the perfect fit.
What can people expect from the film when they go see it?
Something original and hopefully inspiring.
What can we expect from you during the rest of 2016?
I'm currently in development of my new film,
Mimi & Ulrich
, which is set in the Cali desert.