When you're an artist, a lot of your work is done alone. It is both a blessing and a curse that our most creative moments need to happen when no one is watching or helping, and after a while, that can be lonely and nerve-wracking—especially if you become stuck on something, or aren't sure where to go from a particular point. Down in Provo, a group of artists came together to fix that problem and formed Creative Collaborative, a monthly gathering of local creators to both take part in workshops and help each other out. Today, we chat with the current organizers of the group, Heidi Foss & Jenedy Paige, about its history and what they've got going on before their next event takes place next Tuesday, Sept. 13. (
All pictures provided courtesy of Creative Collaborative.
)
Heidi Foss & Jenedy Paige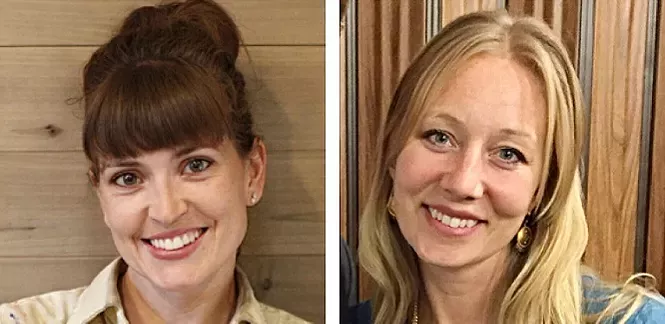 CollaborativeCreative.com
Gavin: Hey Heidi and Jenedy, tell us a little bit about yourselves.

Heidi:
I'm an event producer, artist and adventure-seeker in museums, gardens and traveling. I was a professional event planner for seven years for both corporate and nonprofit companies, managing meetings, parties, and symposium events all across the country for thousands of attendees. I'm also a mother to three young darlings and wife to a producer/director. We lived in Manhattan for several years before moving to Provo three years ago, which is when I found this amazing art community in Creative Collaborative.
Jenedy:
I'm an artist and alumnus of BYU-Idaho, recently moved to Pleasant Grove from Arizona. I believe art is more than just a pretty picture, but a means by which to share a powerful message. I paint every day in hopes of perfecting my craft and bringing light into the lives of others. I consider myself a work in progress and every day is a juggling act to balance my art while raising three energetic little kids.
How did you get involved with the local art community in Provo?

Heidi:
After moving from NYC to Provo, I was pleasantly surprised with how cool it was here. The CC meetings were awesome. I felt a synergy of amazing people, exciting ideas, powerful messages from impressive people each time I attended and I felt inspired to pursue my dreams.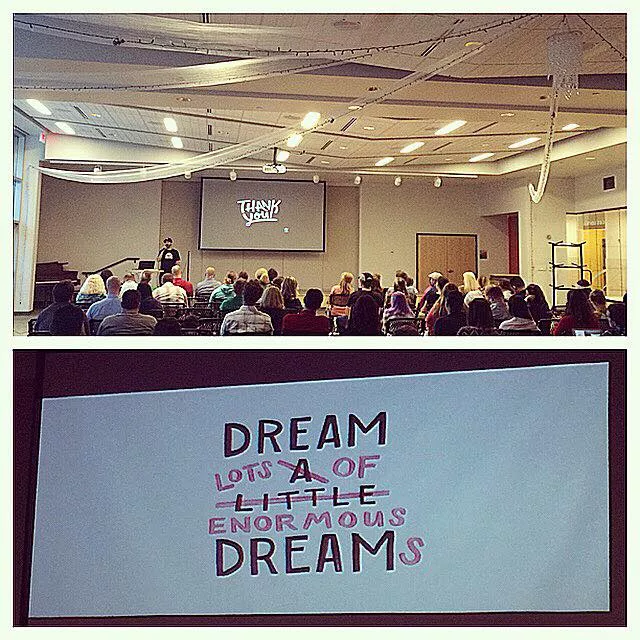 When did the two of you first meet up and become friends?

Heidi:
We met earlier this year, became friends, and after Brittany [Scott] moved, I invited Jenedy to help co-host. So we are now the duo to organize the meetings and expand this exciting opportunity of community creatives making their dreams into reality.
For those who don't know, what is Creative Collaborative?

Heidi:
We focus on living a successful creative lifestyle via a monthly guest speaker who shares their story with us. We focus the last portion of the meeting on mingling and networking with the creative people in our community. We often have a giveaway, sometimes have donated treats from local eateries, but always have great synergy from the attending creatives reaching out and connecting together.
Jenedy:
We focus on collaboration instead of competition. As we work together this approach builds careers and a healthy community. Creative Collaborative has an Instagram, Facebook page and website for more information. We meet the second Tuesday of every month ‪at 7 p.m. in the Provo Rec Center Multi-Purpose Room.
How did Creative Collaborative get started?

Heidi:
CC was founded by Melanie Burk in 2011 with a small group of friends who were artists and tired of doing the work all alone. They found that as they came together they were able to help each other learn and grow. In 2012, Melanie moved, and Brittany [Scott] had been running it for three years solo when she asked me to help in 2015.
Jenedy:
The original group found they were able to answer each other's questions, [and] working together raised the quality of their art as well as reach a greater number of clients. These artists have a deep belief that we need to focus on collaboration, not competition, and these meetings were born.
What changes or additions did you make once you were running it?

Heidi:
Recently I have put my event planner hat on to solidify various logistics, spread the word document on Instagram, and extend the invitation to include more networking opportunities with local shops, eateries, and other markets. I have other ideas but we will see how the community and attendees respond and what the needs are.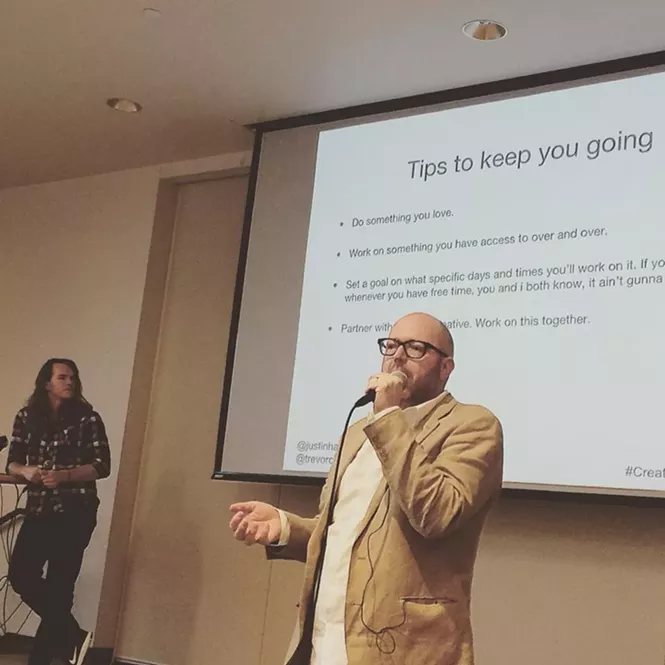 What's it been like for the two of you to collaborate on this as a team?

Heidi:
It's great, a fun balance since we both have busy lives but make time to coordinate this group and be as professional as possible. Jenedy is super-impressive with all she does, and I enjoy working with her. We each have unique ideas, and as we merge and collaborate together, we try to make great things happen for this monthly group.
Jenedy:
I find working with Heidi to be very inspiring. Sometimes, being a working mom can feel pretty lonely. It's so nice to work together with Heidi, because as I watch her accomplish her goals amid the stress of motherhood, I know that I can do it too. Plus, I feel we have strengths that compliment each other. Heidi is way better at organization than me, but I enjoy public speaking and have been able to pull my creative professional friends into the group.
Jenedy, what brought you to Utah and how did you get involved with the art community?

Jenedy:
I moved here in February of 2015; my husband got a job at Adobe, and I tagged along. I was sad to leave the art community in Scottsdale, Arizona, but was pleasantly surprise to find an even larger art community here in Utah. I just started researching who lived close to me and then started reaching out. In the short time I've lived here I've been able to paint with Casey Childs, Mary Sauer, Justin Kunz, J. Kirk Richards, Ryan Brown, Howard Lyon, and Bill Whitaker. Everyone has been so generous and inviting, and it has been a joy to be a part of this growing art scene.
What was it like for you joining the team and being a part of this organization?

Heidi:
It truly is wonderful to meet such amazing people, hear their incredible stories of success—including how they overcame challenges, plus networking with attendees. Plus, I love being a community art advocate in co-hosting Creative Collaborative!
Jenedy:
Joining the Creative Collaborative team was a little bit like taking a shot in the dark. I didn't really know what I was getting into when I said yes, it's been a little more work than I anticipated, but I'd say the payoff has been worth it. It's been so inspiring to be surrounded by so many successful people.
How do you go about choosing the speakers who attend?

Jenedy:
We receive many suggestions from the audience on who they would like to hear from, to learn how various creatives reached their dreams. We get a variety of mediums, ranging from musicians, artists, bloggers, business owners, designers, photographers, managers, anyone living a creative lifestyle.
Heidi:
Speakers are selected based on what they can offer in sharing their story. Then the speakers themselves select their own topic focused on what they can offer to help inspire, not for building on their brand, but sharing ideas and stories of their overcoming challenges and how they have achieved success greatly helps others feel they can reach their own dreams as well.
Who have been some of your favorite speakers to date?

Heidi:
There have been so many incredible people. The names of previous speakers are listed on our website, like Brooke White, Jill Thomas, founders of companies like Chatbooks, Stately Type, Sodalicious, Eric Robertson of Pleasant Pictures and so many amazing talented creatives!
Jenedy:
I personally
loved
the vulnerability of Brooke White. Her honesty really resonated with me and with the whole group, and made us feel a little bit better about our own insecurities.
How can people attend these events? What do you hope people will take away from them?

Heidi:
Anyone is welcome to attend. Our goal is to provide a meeting place where the community comes to network and be inspired from hearing the speaker's story, hopefully feeling like "If they could do it, then I can reach my dreams too!"
Jenedy:
Our numbers range depending on the speaker and the month, anywhere from 50 to over 200, but we always try to invite as many people as we can.
Tell us about the next event you have coming up this month.

Heidi:
Coming up on Sept. 13, filmmaker Steve Olpin, who will talk about "60 Lessons Learned From 60 Films." It's going to be so great! Come to the Provo Rec Center at 7 p.m., every 2nd Tuesday!
What can we expect from you both and Creative Collaborative over the rest of the year?

Heidi:
We hope the local creative community grows with synergistic bridges of connections, leading to great work ahead! We often say, "When we compete nobody wins, when we collaborate everybody wins." The reason Creative Collaborative continues to flourish is the growing community of artists and creatives that attend each month, so we hope that grows.
Jenedy:
Each person brings a new perspective to share, a new challenge to collaborate on and new opportunities, so in working together, the network and careers of others are strengthened, thus building our great creative community.