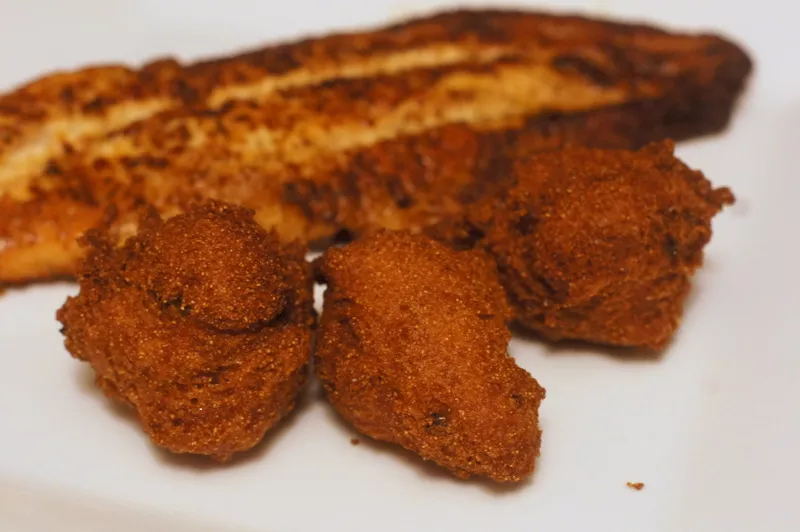 Last week for Monday's Meal I posted my favorite recipe for blackened fish fillets. To me, the best side dish for blackened or fried fish is hush puppies.
This recipe for hush puppies is based on the late, great Cajun cook and humorist, Justin Wilson's. Careful: they're addictive.
Ingredients:


1 cup cornmeal
1/2 all-purpose flour
1 tsp salt
1 tsp. baking powder
1/2 tsp onion powder
1/2 tsp garlic powder
1 egg, beaten
1/4 cup minced scallions
3/4 to 1 cup buttermilk
Oil for frying, preferably peanut oil
Optional: 1 stemmed, seeded and minced jalapeno
Method:


Combine all of the dry ingredients in a large mixing bowl.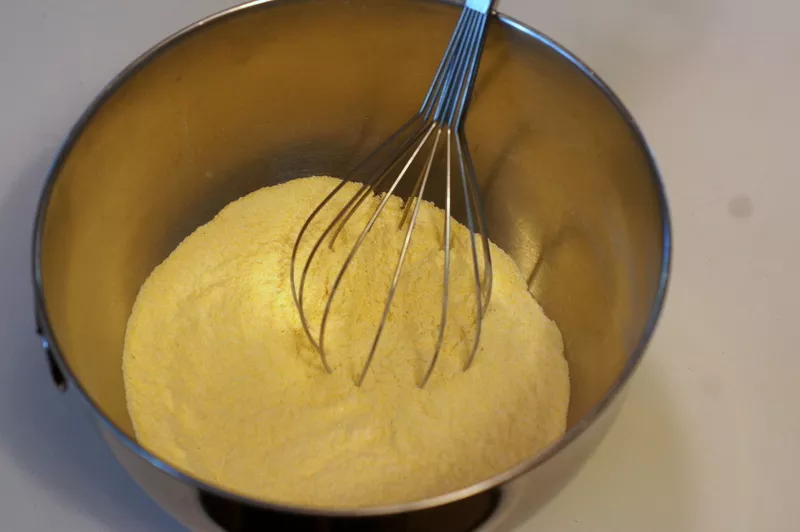 Add the beaten egg, buttermilk, scallions and optional jalapeno. You don't want the batter to be runny, so add the buttermilk slowly and mix well.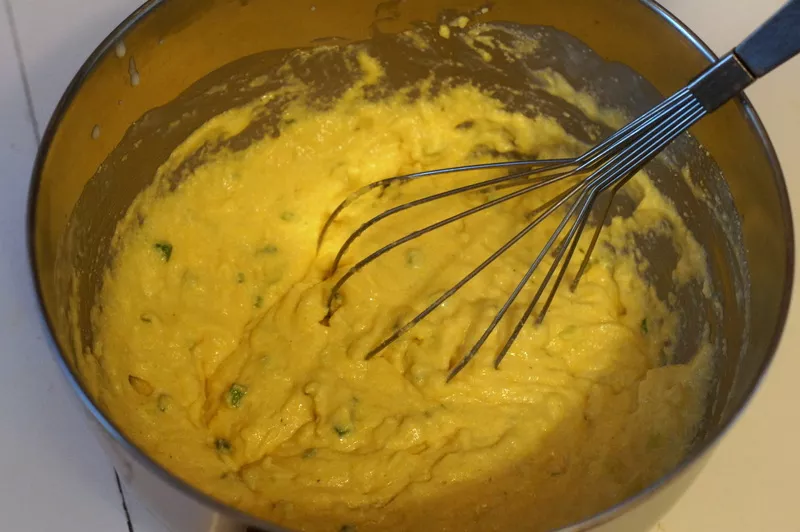 Heat the oil in a fryer to 350 degrees F.
Drop the hush puppies by the spoonful into the hot oil and cook until browned and cooked through.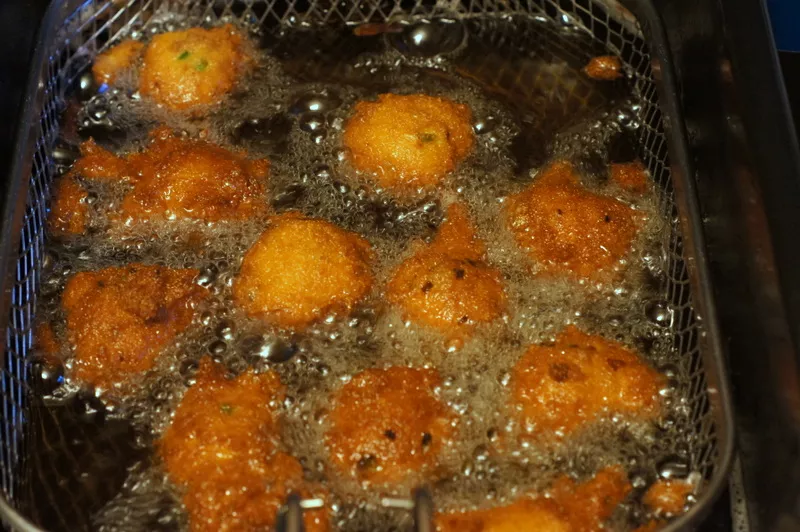 Drain the hush puppies on a paper grocery bag or on paper towels.
Serve piping hot.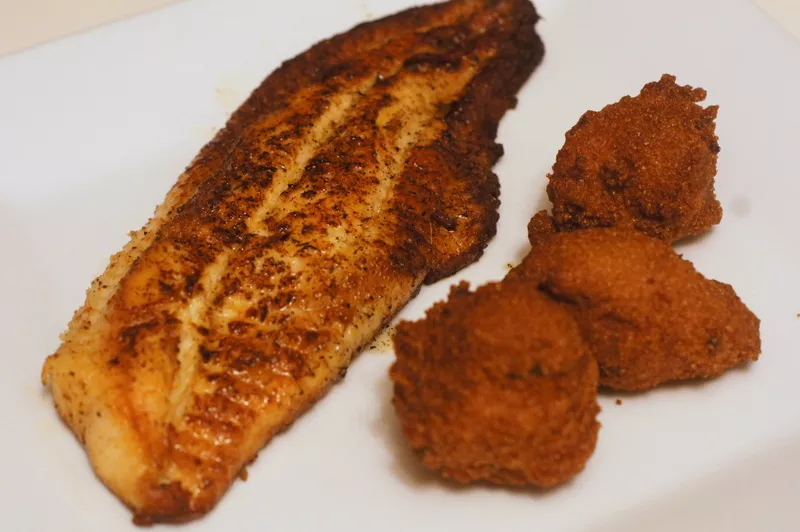 Photos by Ted Scheffler