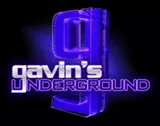 Say what you will about the chill in the air: When it comes to October, people love to get out. That was the case this past Friday night, when practically every place I had a chance to visit was filled with art-loving folks looking at the latest exhibitions for Salt Lake Gallery Stroll. This month, I made my way over to
CUAC
, where they had a dual showing for local artist Peter Everett and Brooklyn-based artist Drew Conrad. Today, we chat with Everett about his career, along with a look at his latest exhibition, which you can see for the next month.
Peter Everett
Peter-Everett.com
Gavin: Hey Peter, first thing, tell us a little bit about yourself.
Peter:
I moved around a lot growing up, but spent my formative years in Ohio, south of Cleveland. Utah is now home, and I live in Spanish Fork Canyon with my wife, Leah, and our four children.
When did you first take an interest in art, and what were some early influences?
I have always made art, and from a young age wanted to be an artist. Early on art, experimentation, materials and nature were all closely related. One of my earliest art-based memories was as a six-year-old in Texas, spending a significant amount of time digging clay out of the hills to make pastels for drawings based on the observation of nature. I am not so far off from that today.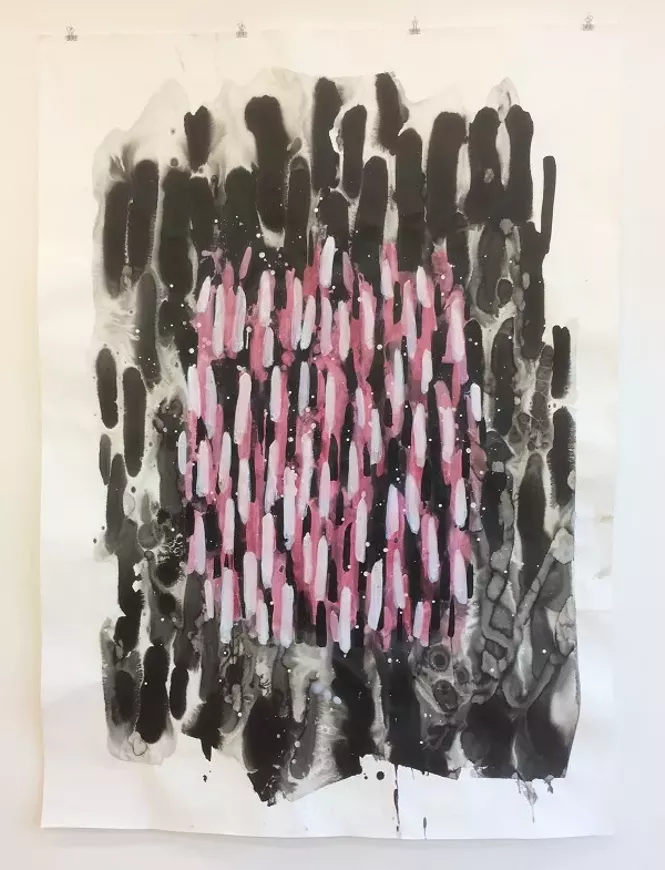 What primarily drew you toward painting early on?
Paint is very tactile and physical—I love how it moves, looks and smells. While I frequently use a range of materials—including video, computer-based systems and sculptural forms—all of my work is grounded in the physicality, history and language of painting.
You originally went to BYU for your BA. What made you choose the Y and how was their program at that time?
I came to BYU from Ohio to study art because of the university's reputation, and because of an art scholarship. BYU had a strong art program, and I had some wonderful professors—Bruce Smith, in particular, was a transformational figure in my life. He was my mentor and a fiercely critical thinker and demanding art teacher. We share a love of materials and painting, and he has been a great friend and role model.
What made you decide to seek your Masters at the Pratt Institute?
I liked how Pratt required me to take classes in addition to working in my studio and having critiques. I took courses in philosophy, Ibsen, traditional Japanese woodworking tools and a range of graduate art history courses. I had a lot of freedom to build an interesting course of study. I also wanted to be in NYC where there is so much art to experience—it is an amazing city!
During your college years, how was it for you exploring genres and finding a love for installation works?
Art has always been an open-ended way of exploring and understanding the world, and it has felt natural for me to move across disciplines and media. I loved having the opportunity to explore a wide range of attitudes and approaches to art in school, and both BYU and Pratt were wonderful places to do this.
You've had the opportunity to showcase across the country. What kind of challenge is it being a Utah artist who gets around on the national scene?
Well, we are geographically isolated, which can present some challenges, and there isn't a clear path from Utah to larger art centers. Happily, there have been opportunities to show in a range of great spaces around the country. Hopefully more in the future.
What's the process for you when creating a new piece, from idea to final concept?
For me, art is an open-ended process of exploration. I pursue what I am interested in, but the work is always evolving and surprising me. I don't know where I will end up when I start, but I know the general direction I am pointing.
Do you tend to mess with your ideas, or stick with the initial plan?
I allow my work to shift and change as needed and it very often does. I am in search of things, forms and ideas that resonate and feel urgent to me. As I make work, I cast off things that don't nourish me, or that don't feel honest.
Tell us about the works you'll have on display for this Stroll.
I am primarily showing ink paintings on paper with some mixed media and oil. The work began earlier this year while I was experimenting with large-scale paintings on paper in Berlin, and was finished up here in Utah. A lot of the patterns and forms come from visual phenomena I see between states of sleep and consciousness. I am interested in an accumulation of time and marks in a work—in marks and forms that have a physicality and a directness and that create images/entities embedded with time, energy and power. I like the fragility of the paper and how the work can be pushed to near destruction and then be transformed and come back to life.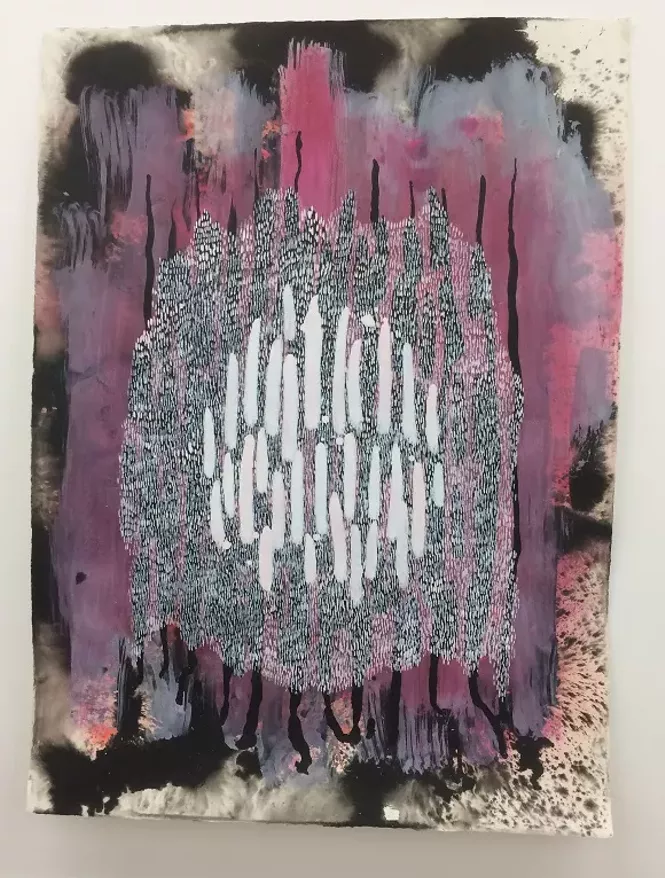 How has it been working with CUAC for this event?
CUAC has always been great to work with. It is a tremendous non-profit gallery that has made significant contributions to art in the state—we are lucky to have it here. Adam Bateman is a tireless advocate for art and a valuable asset to Utah; we need more people like him.
What are your thoughts on being shown alongside Drew Conrad?
Adam introduced the two of us and asked us to have shows at the same time because of connections he saw in our work. I am really interested in Drew's art and ideas, and am excited to show with him and to see how our work relates to
the space.
What's your take on the local art scene in Utah?
There are a lot of really great artists in Utah and some incredible institutions and people supporting and advocating for art. I am hopeful that things will get even better in the future. We have great universities, museums, and non-profits helping bring more people into the conversation and we are better situated to improve than we have ever been. Come out and support these people and institutions!
Who are some of your favorite local artists?
We really have a lot of great artists in Utah. I get to work with some tremendous artists who are faculty at BYU and I have the privilege to work with so many talented young artists studying art and that is where most of my focus is. Many leave the state to attend graduate school, but some stay and quite a few come back to Utah after finishing graduate school and contribute to the art scene in significant ways—exhibiting in and helping to run our states galleries, museums and non-profit spaces and teaching.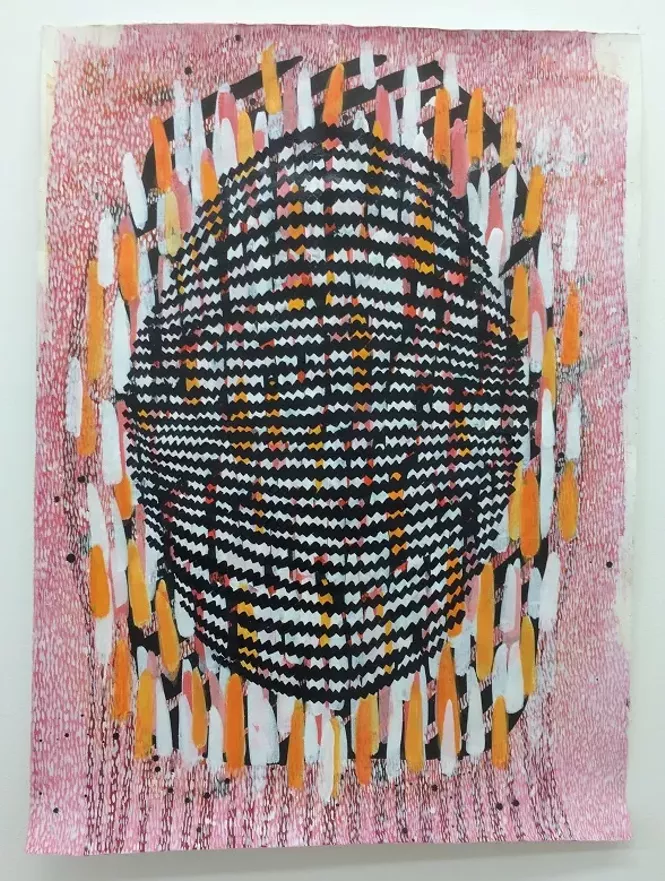 What do you think of the current landscape of galleries in SLC?
The non-profits and museums are great and while we have some commercial galleries, it would be wonderful to see some additional ambitious spaces open up.
What can we expect to see from you going into 2017?
I am beginning work on some large scale oil paintings and am experimenting with some sculptural forms using wood, plaster, and lacquer. All growing out of the work on display at CUAC.