There's a lot of awesome theater happening not just in the independent companies, but all around the state. But there are times that even those involved with the art can't keep up with everything happening in town, which is where 2 Girls 1 Playbill comes in. A dedicated online blog run by two local theater fans who promote, highlight and review every show they can in Utah, from upstart productions of
The King & I
in Magna, to the latest original play happening at the U for an audience of seven. Today we chat with the two women behind the blog about their love for the medium and starting their blog. (
All pictures courtesy of 2 Girls 1 Playbill.
)
Danielle S. and Jill J.
2Girls1Playbill.Wordpress.com

Gavin: Hey Jill and Danielle! First thing, tell us a bit about yourselves.

Jill:
During the day, I work at the U of U, but when I'm not working, you can usually find me at the theater or movies. I'm a huge superhero fan; not saying I'm Wonder Woman, but you've never seen us in the same room together. Also, I'm a big jokester.
Danielle:
I work in digital marketing, and in my free time I can be found at the theater (not as much as Jill, but no one can keep up with her). I am also, periodically, beginning to work on the great American novel, but the plot is an elusive creature.
What drew each of you toward theater as you were growing up?
Danielle:
My first show as a child was
You're a Good Man, Charlie Brown
at Rogers Memorial Theatre (now known as Centrepoint Legacy Theatre). I fell in love with the theater from there. Later on, I was introduced to the opera, which deepened my passion for the performing arts.
Jill:
My mom was always big on watching musicals, and attended the Utah Shakespearean Festival almost every year and passed that love on to me. In the sixth grade, my elementary school started a drama program and I dreamed of being a star so I tried out. By the time I graduated high school, I realized her love for theater was more behind then scenes than on stage.
Did you perform as actors over the years or were you more theater lovers?
Jill:
Danielle minored in theater, but only performed once in my life for college, and never again. I prefer working behind the scenes. I come from a family of both performers and theater-lovers, so I developed a love for both sides of the theater.

How did the two of you meet and become friends?
Danielle:
We met while working the night shift at a glorious establishment called Que Pasa, a Mexican restaurant in Bountiful. One night, while scheduled to close the restaurant together, we were discussing what music to listen to and Jill said she was obsessed with this musical called
The Scarlet Pimpernel
, or Pimpy as we've nicknamed it. She asked me if I'd mind listening to it, but being a Scarlet Pimpernel nerd myself, I was happy to perform along with Jill. After that was the beginning of a beautiful friendship full of musicals, Pimpernel quotes, nicknames and many funny stories. Side note: Terrence Plaza Playhouse is performing Pimpernel next season. You can bet we will be there—every weekend.
What made you decide to start your own theater review blog?
Jill:
A few years back, we were attending a performance of
The Scarlet Pimpernel
(probably one of our most seen shows) and someone mistook us for theater reviewers and sat us front row center. Although we don't get front row center anymore, we thought it was a fun experience. And with all the shows we've seen, we thought why not start a blog. Plus, Danielle loves writing and I love giving my opinion, so it's a win-win situation.
What kind of guidelines did you impose on yourselves when writing reviews?
Danielle:
It's like the pirate code—you can talk about it, but it's not like we stick to anything. We are still finding the voice of the blog, but we know we don't want to follow the norm of the review process.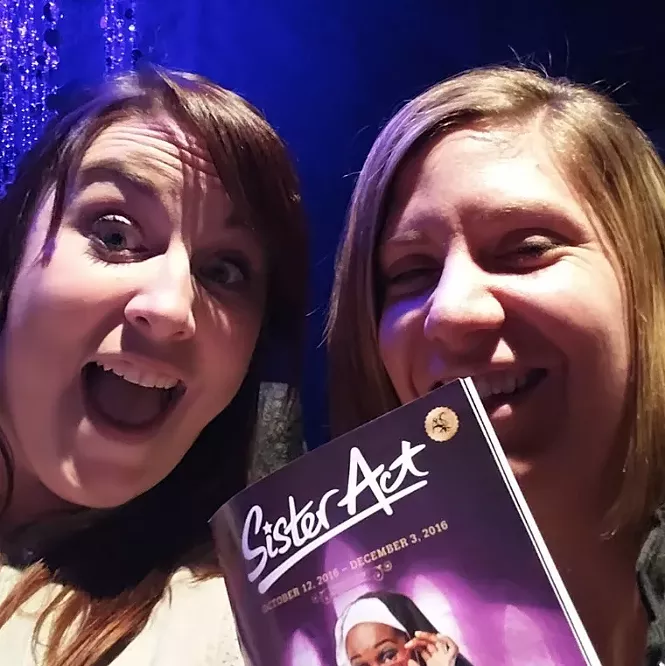 How do you go about choosing what to see? Do you get to everything you can or are you selective?
Jill:
Currently, we have season tickets to Hale Center Theatre. I also have season tickets to Broadway at the Eccles. Beyond that we try to find other, local venues and shows we haven't seen.
What made you decide to go with just a written review and not including a rating?
Danielle:
I've talked about the possibility of including a rating, but we're trying to find something that fits our personalities and is memorable.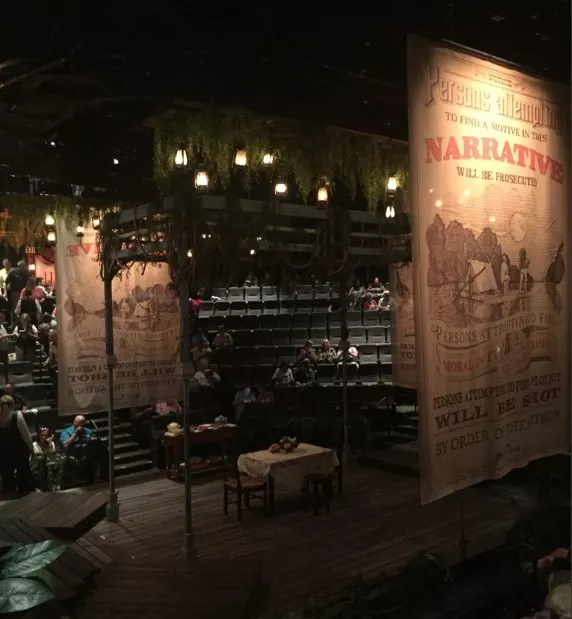 What the response been like from both readers and the local theater community?
Jill:
We did a happy dance when Hale Center Theatre engaged with us on Twitter. Since then, we try to share local theater projects with other people. As we continue to grow the blog, we hope this is something the local theater community will appreciate.

What are looking forward to the most during the rest of the 2016-17 season?
Danielle:
There is so much! A few that stand out at the moment, Jill is really looking forward to
A Tale Of Two Cities
(Centerpoint) and the entire Broadway At The Eccles season. I'm excited to see
To Kill A Mockingbird
and
The Heart Of Robin Hood
(Hale Centre), along with checking out
Don Giovanni
(Utah Opera)—I have a soft spot for Mozart.
Where do you hope to take the site both in style and content down the road?
Jill:
We'd like to keep it true to ourselves, but are looking to expand on highlighting local and national talent (and even people behind the scenes), in addition to reviewing the productions we are able to see. There are many parts of the theater, and we want to bring awareness and appreciation to all aspects of the theater community (i.e. actors, stage hands, directors and even the theaters themselves).
What can we expect from both of you and the blog going into 2017?
Danielle:
We will continue to work to grow the blog and spread our love for the theater.