A common theme you're going to see in many of the posts this month is how the year is winding down, and how that affects a lot of people. In the local comedy scene, you'll see a lot of fundraiser shows featuring a plethora of local talent, raising money for everything from Toys For Tots to the Road Home. One of the faces you may be seeing take part in those shows is Wallace Fetzer, who chats in this last standup comedian interview of 2016 about his career and coming up through the indie scene in town. (
All pictures provided courtesy of Fetzer.
)
Wallace Fetzer
Wallace Fetzer on Twitter
Gavin: Hey Wallace, first off, tell us a little bit about yourself.

Wallace:
Where to start? Well, Gavin, I was born on April 27, 1994. The doctor thought I was dead when I first came out, but it turns out I was just very battered and sickly. I think my parents knew I was a jokester from an early age. My first words were "What's the deal with?" and I've never stopped asking those incredibly important four words ever since.
When did you first take an interest in comedy, and who did you like watching while growing up?
I'll never forget the first time I watch Brian Reagan, and had the realization that comedy doesn't have to be dirty to be funny. I've never sworn or taken the Lord's name in vain on stage ever since. I actually wrote this joke that seems to be pretty popular, it goes, "You know, I think God has a sense of humor, I mean why else would he make me look like this?" For the reader, I am kind of a wacky looking guy, and that's why I think God has a sense of humor. (You know, because he made such a wacky looking guy, instead of a handsome guy.)
What made you decide to take a chance and try stand up comedy yourself?
I think I knew I was going to do stand-up after 9/11. When I saw those towers go down, and how shook up people were after, I knew I needed to make people laugh again. I figure you only get one shot in life, Gavin, and I would take one shot to the head if it meant I wasn't making people laugh. I think being creative is so important to me;
art
is what a
live
for. If I can't express myself, I can't truly live. I didn't take a chance on
stand-up
, stand-up took a chance on me, and I'm liking the odds.
How was it for you breaking into the local lineups and getting gigs?
I broke into the local stand-up scene like one of my favorite comedic characters, the Kool-Aid Man, exploding through the proverbial barriers to entry to refresh all the boys and girls with my sweet comedic takes. Well, that's not entirely true. I think my experience breaking into the local stand-up scene has been a rollercoaster, but like the log ride at Disneyland. It had a really long build up with a lot of obnoxious semi-realistic animatronic characters, with a steep and sudden plummet at the end.
What were some of the lessons you learned about performing early on?

A big lesson I learned was to pander to your audience. What's funny to you
doesn't matter
. You are there to entertain the plebeians in the crowd, and you need to lower yourself to the audience's level. That's why I make jokes about hating Mondays and how great pizza is. This is what the groundlings want to hear! They don't want to hear about how your mom adopted 11 children because of an insatiable urge to replace the death of her first child! Talk about lasagna and how hard dating is.

What's your process like in coming up with material and figuring out your set?

Ahh, the creative process is so hard to capture through words. Coming up with stand-up material can sometimes be laborious and painstaking, while at other times it just comes to you, nay, it is given to you in a moment by a divine being. I often relate writing jokes to a sort of communion with God. I am but a vessel to be filled. People say you should talk about what you think is funny. WRONG. This is a terrible idea. What you should do is sit alone and think about what other people think is funny and reverse engineer jokes from that conclusion.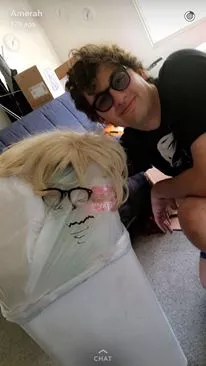 How has it been for you getting to know other comedians and working in the local scene?

I get to know comedians in the local scene in the same way Seal Team Six got to know Osama bin Laden. I am gaining as much information about each new comedian for the inevitable day where I have to take them down. Some people do stand-up to meet like-minded funny people. This never made any sense to me. Every other stand up is my competitor and adversary.
What's your experience been like performing in the local indie circuit and growing as a performer?

I think the local indie circuit is a real blast. There are a lot of cool shows happening outside of the clubs that I really like seeing. Dungeons & Comedy is a really cool independent show that I think does a really good job of giving stand-ups a good space to tell their jokes as well as giving them an opportunity to do a little improv.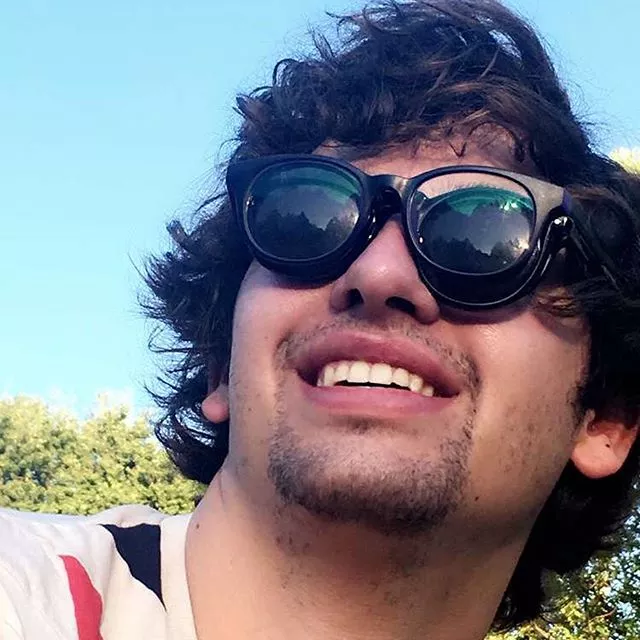 What's your take on our stand-up scene and the work coming out of it?

I think the scene is pretty great. I honestly don't do stand-up that much anymore, but a lot of comedians I started with are really starting to make a mark in the local scene. Not only are there a lot of open mics you can go to throughout the week, but there are usually a few good shows being put on by local comedians as well.
Who are some of your favorites you like to check out around town?
I am a huge fan of the chaste and disapproving Amerah Ames. That's it.
What's your take on the current club set-up along the Wasatch Front?
Boy, oh boy, don't get me started. From my personal experience, I know there is one comedy club in SLC located in the Gateway Mall. The club is called Wiseguys. A lot of people don't know this, but the club recently moved downtown from its former location in West Valley. Now I don't want to date myself too much, but I even remember when the club was inside Trolley Square!
What's your opinion of national stand-up comedians coming through town and what that does for the local scene?
I love all the great comedians that are coming through Salt Lake! As one of the most prominent and active local comedians, it's so fun to be able to talk to these "National Comedians" about how we can make it in the "national" stand-up scene. Sometimes after shows, us "Local Boys" will wait outside the club for the headliner and ask them to come with us to a cool "local" spot like Village Inn. They almost always are too busy to hang out with us, but one time Marc Maron came with us and he feigned laughter at more than one of my hilarious quips.
What advice do you have for people looking to getting into stand-up comedy?
Remember, people just want to laugh. Do whatever you can to make that happen. Make fun of homeless people, or maybe come up with a really original joke about Trump. Those things are
always
funny. I'd also suggest you get a gimmick. Having a missing leg, or maybe a really wonky hat, has always been a great way to get to the top in comedy.

What can we expect from you over the rest of the year?
I'll be hosting a show with the U of U Stand Up Comedy Club (aka The SUCC) on Dec. 10. We will be having stand-up from local favorites, as well as showing some short films and some other avant-garde, bad shit.