We literally just came out of the film festival mayhem today, and already there are local organizations working to create new film festivals and exhibitions. A brand-new showcase called the Faultline Film Awards was launched by the University of Utah students who help run the
Daily Chronicle
and
Wasatch Magazine
. The locals-only awards show is still taking submissions until Feb. 1, with the official evening slated for Feb. 16 at the Fort Douglas Post Theater. Today we chat with one of the organizers, Carolyn Webber, about their inaugural event and what they're looking for. (
All pictures provided courtesy of Faultline Film Awards.
)
Carolyn Webber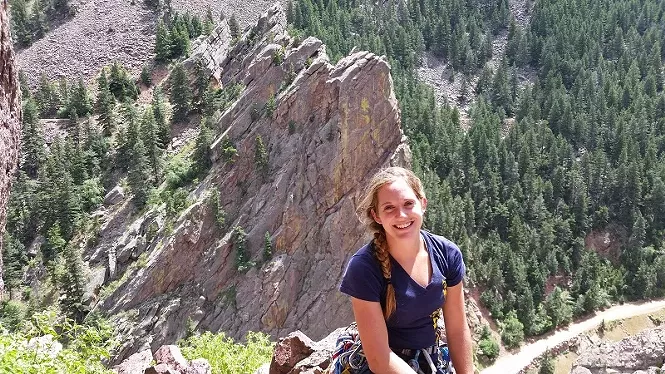 Faultline Film Awards on Facebook
Gavin: Hey Carolyn! First thing, tell us a little bit about yourself.
Carolyn:
Hello! I'm a senior at the University of Utah and editor of
Wasatch Magazine
. I'm studying journalism and anthropology and, with any spare chance I get, am climbing, hiking, running or snowboarding.
What originally brought you to the University of Utah and how do you enjoy their program?
I'm from Sandy, so I grew up going to the U's gymnastics meets and hearing about their great academic programs. I think I always knew I'd end up here. Plus, having the mountains right
behind
campus is hard to beat. The journalism program is staffed with professors who have lots of experience in the field.
How did you become involved with The Daily Chronicle and Wasatch Magazine?
Before I even stepped into my first class at the U, I was writing for
The Daily Utah Chronicle
. I worked as a news writer for a few years, covering everything from research on black holes to cameras that photographed snowflakes. I was given the choice to be news editor of the
Chrony
or of
Wasatch Magazine
, which are both entities of Student Media, and I thought it would be fun to try out a different style of writing.

What's it been like for you having a voice in two publications and helping shape the course of their content?
I've loved it! I was the science beat writer for the
Chrony
so every time I wrote a story, I was learning a lot, then figuring out a way to make that science sound interesting and understandable to readers. Now, I get to write all about my biggest passion: the outdoors. We give tips about outdoor activities and write about our favorite places here in the Wasatch, as well as conservation movements going on. With both the
Chrony
and
Wasatch
, I love informing people, and with
Wasatch
I hope we're inspiring them to get outside as well.
How did the idea for a film awards show come about? What made you go with Faultline for the name?
I'm obsessed with outdoor films. This last year, I think I went to four different film festivals, and I watch climbing and skiing documentaries on my own, too. We are making some changes to
Wasatch
and wanted an event to be an unveiling of the re-vamped magazine. I suggested a film festival last fall, and everyone at Student Media jumped on board. Our advertising team helped us come up with the name, which is a play on
Wasatch
, since the mountains that define this city lie right beside the fault. It ties in the mountains, but faults have risk behind them. People doing backflips on skis or trying to climb huge walls are taking risks too, and those are the kinds of films we want to see.
How did you go about choosing the categories people can submit it?
We
wanted
fall and winter sports to dominate our winter Faultline Film Awards, because our summer one will show spring and summer sports. From there, we tried to think of what we stand for as a magazine-loving the land we recreate in and environmental issues. As for bloopers, I just thought they would be funny to see people biff.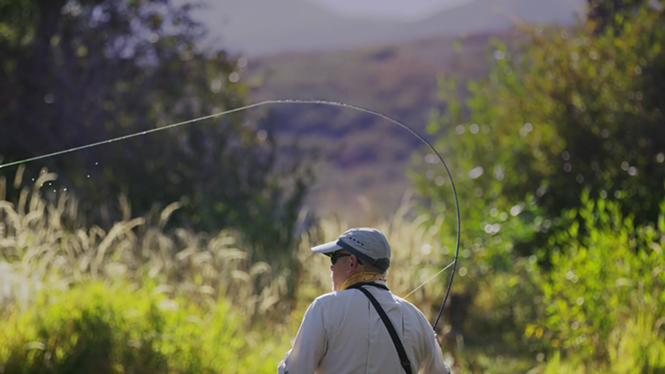 You chose to keep this showcase to locally-made films. What made you decide to make that the focus?
What makes the magazine unique is that we're locally-made. We cover all outdoor sports, but we focus on our audience here in the Salt Lake City area. Originally, I wanted an outlet for student outdoor films because big outdoor film festivals are hard to break into. By opening it up to locals as well, we hope to get a diverse group of people submitting.
What have the selections been like so far? Any favorites?
We have a good range of films showcasing all types of outdoor sports- kayaking, skiing, hiking, etc. And, like all outdoor films, they really just make me want to ditch my computer and go outside. You'll see my favorites at the award show on Feb. 16.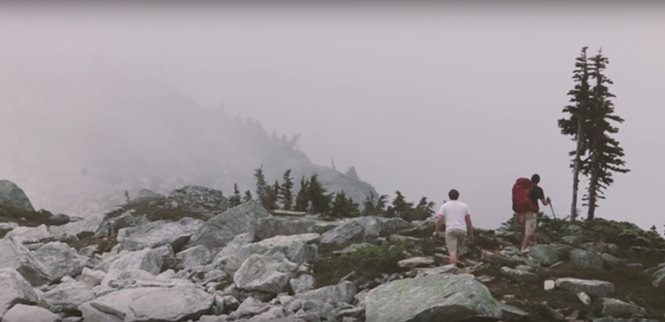 For those wishing to submit a film, what are the details? And who's going to be judging the films?
Well, submissions are due on Feb. 1, so they better act quickly! Our rules are on
our website
, and there you enter your information and a YouTube link to your video. The videos have to be original and can't go over 15 minutes. As long as it fits into one of our five categories, it's game. There are cash prizes for winners. Our guest judge is author, screenwriter and filmmaker Jennifer Jordan, whose film
3,000 Cups of Tea
was featured in Banff Mountain Film Festival. A few members of our editorial staff will also help with the judging.
Tell us about the awards show itself and how people can attend.
We'll announce the winners and show their films on Feb. 16 at 7 p.m. at the Post Theater. All students are free, and any non-student adult will pay $10 at the door. We'll be giving out swag from our sponsors including Aura Optics, Two Creek Coffee and Utah Film Commission, and have refreshments starting at 6:30 p.m.
I read that you plan to make this a bi-annual showcase. When are you planning the next one?
We haven't set a date yet, but it will probably be in the early fall of this year. That way, everyone can show off their wild summer adventures.
What can we expect from you and the awards going into the rest of 2017?
Me? After graduation, I'll be hitting the trail for a few months on the Pacific Crest Trail. And the film awards will continue with the new leadership. It's been fun to see something I had as just an idea evolve into this big event, so I hope it continues to grow each year. I'm excited to come in the summer after the new
Wasatch Magazine
team takes over and see where they take it.