Enrique Limón
Ella Mendoza
Shortly before its 8 p.m. start, news links were shared on the emergency stay granted by a federal judge to those detained under President Trump's travel ban on the Facebook event page for a sit-in slated at Salt Lake International. Still, a crowd a couple of hundred strong flooded into the airport's Terminal 2.
With chants of "Let them in" and "No hate, no fear. Immigrants are welcome here," protesters echoed the sentiments of similar gatherings held across the country today—from San Diego's Lindbergh Field to New York's JFK.


Earlier, tens of thousands had taken to Twitter, the nascent president's communication outlet of choice, to express outrage over an executive order temporarily barring citizens of seven countries with a Muslim majority from entering the U.S.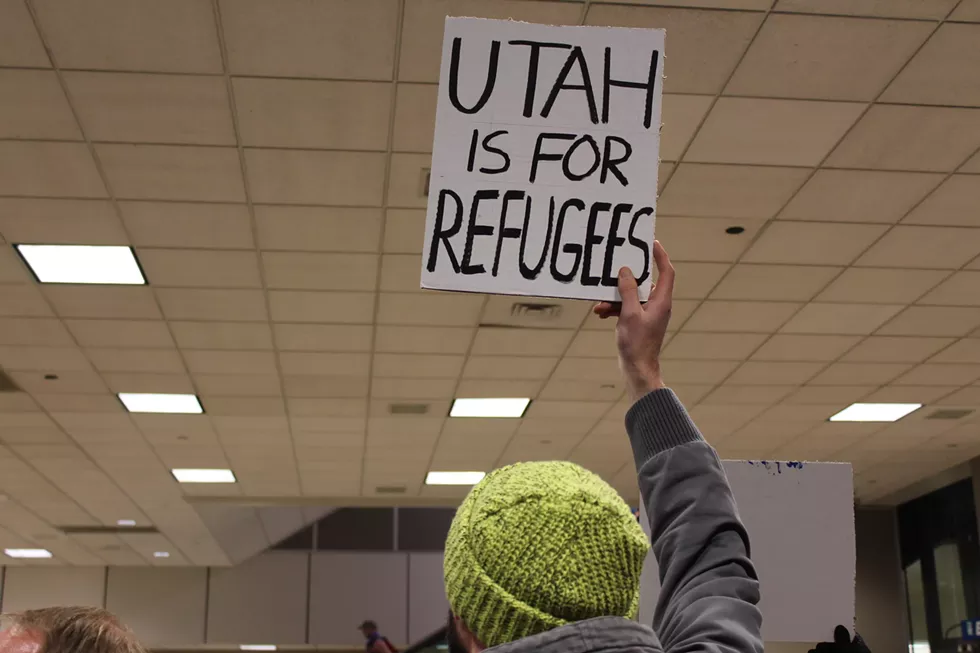 Even after the temporary stay was issued, the move struck a chord with 26-year-old Ella Mendoza. She arrived in the U.S., via the Salt Lake airport, 14 years ago.
"We can't let one decision overcome our decision to resist," she told City Weekly. "Every day, you have the decision to resist; and sometimes, of course, we can't do that … but the times that we can, we have to resist."
"I want you to know that when they come for us, you need to be there," she told the crowd via megaphone moments earlier. "The time is now!"


Mendoza, co-founder of Utah's Familia: Trans Queer Liberation Movement, also urged attendees to stand up for all immigrants, women and people of color. She said she showed up to the protest intending just to hold up a sign, but the moment's magnitude got to her.


"They're talking of building a wall, building a ban. They're talking about literally stopping people from moving," she said. "Your movement, you know—being able to step around—that's like a prime right. That's such a right."


You can see our Facebook Live coverage of the protest below.