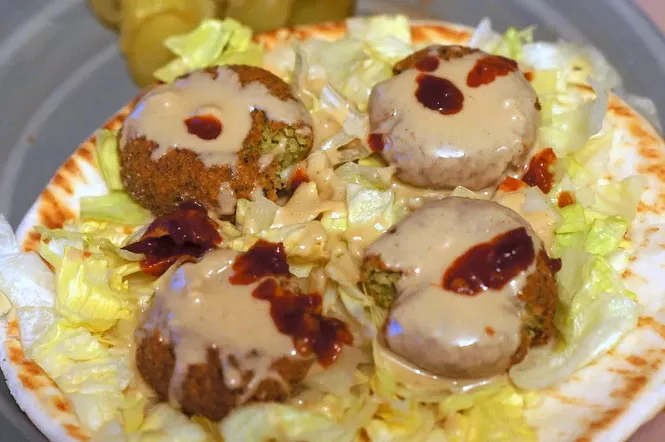 I've made falafel at home using prepackaged falafel mix and using canned chickpeas. Both were OK, but for the best falafel at home, you can't beat making the mix from scratch using dried chickpeas. You need to get a head start since the chickpeas need to soak overnight, but this recipe is every bit as easy as opening up cans of chickpeas or making falafel from a mix.
One of my favorite cooking web sites is
Serious Eats
, and the recipe this one is based on can be found there, along with a lengthy discussion of why dried chickpeas are essential to making great falafel. This recipe and method will produce falafel that is at least as good as you'll find in most restaurants, and better than some!
Ingredients:


1/2 lb. dried chickpeas
2 oz. fresh cilantro, parsley, mint leaves, or a mixture of all three
6 scallions, white and light green parts only, sliced
2 cloves garlic, peeled and chopped
1-2 tsp. ground cumin (I like more cumin in my falafel)
1/2 tsp. ground coriander seed
2 tsp. kosher salt
Oil for frying
Method:


Rinse the chickpeas and put them in a large bowl or pot. Cover with cold water (leaving enough room for the peas to triple in volume) and let stand overnight at room temperature.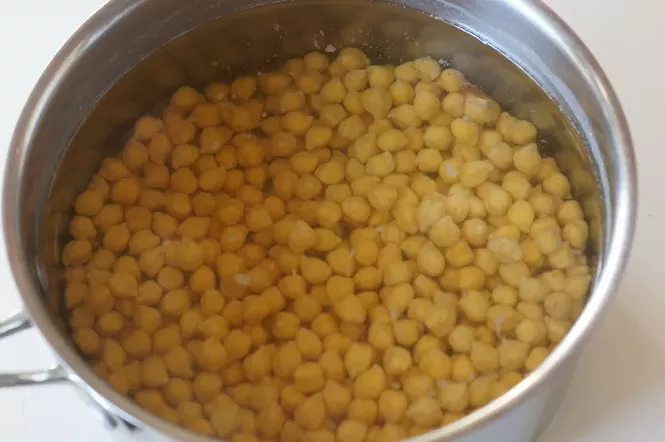 When you're ready to cook, drain, rinse and dry the chickpeas (a salad spinner works well for this).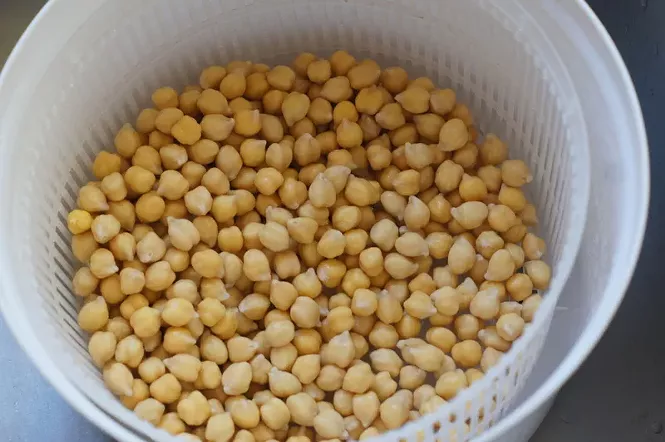 In the bowl of a food processor, combine the chickpeas, herbs, scallions, garlic, cumin, coriander and salt. Pulse in the chickpeas until finely minced. Scrape down the sides with a spatula, as necessary. A handful of the mixture formed into a ball should just barely hold together. If not, process some more.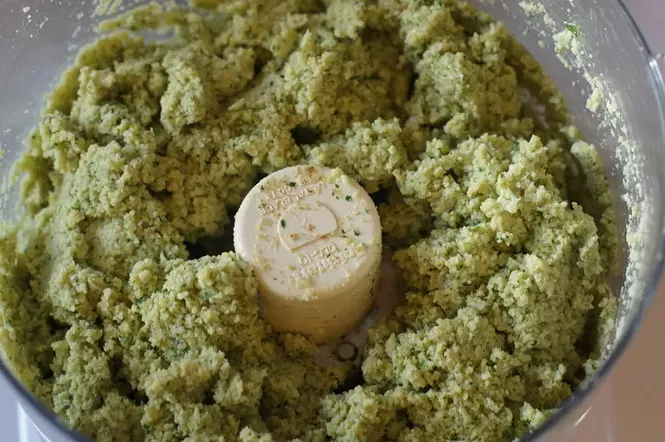 Transfer the falafel mixture into a bowl, cover, and place in the fridge for 15 minutes.
Using a tablespoon measure, scoop out a heaping spoonful of the falafel mixture and gently shape by hand into a ball. Place on a clean plate and repeat with the remaining falafel mix. You should end up with 16-18 falafel balls.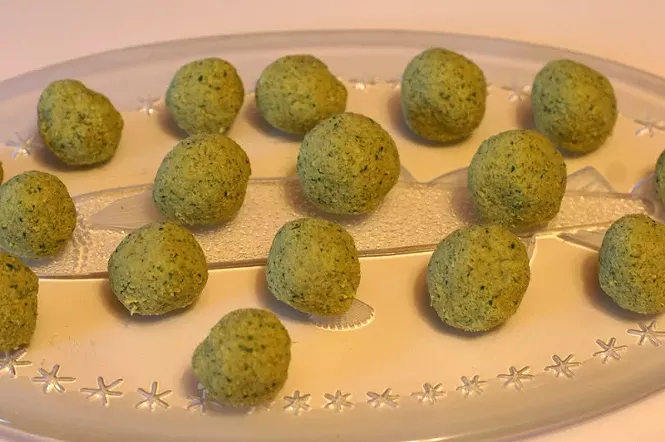 Fry the falafel balls, without crowding, in a Dutch oven, cast iron skillet, or deep-fryer for about 3 to 4 minutes, keeping the temperature between 350 and 375 degrees F.
Transfer the cooked falafel balls to a paper towel-line plate or a paper shopping bag to drain. Sprinkle with a little salt.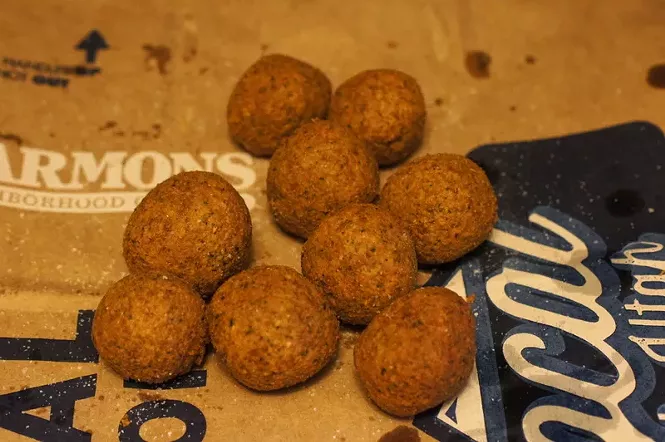 You can serve the falafel with pita or just by themselves. I like to top the falafel with tahini and hot sauce, preferably Sambal Oelek.
Photos by Ted Scheffler