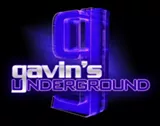 After having most of the week bombarded by rain and weather that felt more like winter than spring—even with the sun out—we got a few moments of relief on Friday night during the Salt Lake Gallery Stroll. It was an interesting night of weird group shows, and an awkward goodbye to CUAC, but there were some cool solo shows in the mix. This month we revisit with our old friend Heidi Gress as she took over the walls of Nostalgia Cafe to show off some of her new photographic works for a show called "This Land Is My Land: Portraits Of American Women."
Heidi Gress
HMGProductions.com
Before we start, how have you been since we last chatted?
It's been a while for sure. Everything has been going very well, thanks. I've been working on a variety of projects, teaching at SLCC Fashion Institute and generally keeping busy.

I've been seeing you travel around and do a lot of work abroad. How has it been becoming sort of a jet-setting creator?
I love traveling and find inspiration in new places. Much of my work is fashion and beauty editorial photography that brings me to amazingly beautiful places like Costa Rica, Barcelona, Paris or London. However, my other work that few know about is documentary production—both photo and video for various non-profit groups and has brought me to places like Africa. Our most recent trip was to Alaska following a professional basketball player, Damon Bell-Holter, as he mentors and works with kids in the native communities bringing awareness of youth suicide, [where they have] the highest rate in the nation. Next up is Jamaica and Costa Rica in May!
What's the current status with Art Meets Fashion these days and the work you're doing with it?
Art Meets Fashion has developed over the past few years. The organization is focusing on hosting the annual event and bringing in international design talent to showcase along locals. My hope is to bridge the gap between Utah and the International fashion market. We also publish our publication in conjunction with the event,
Art Meets Fashion Magazine
.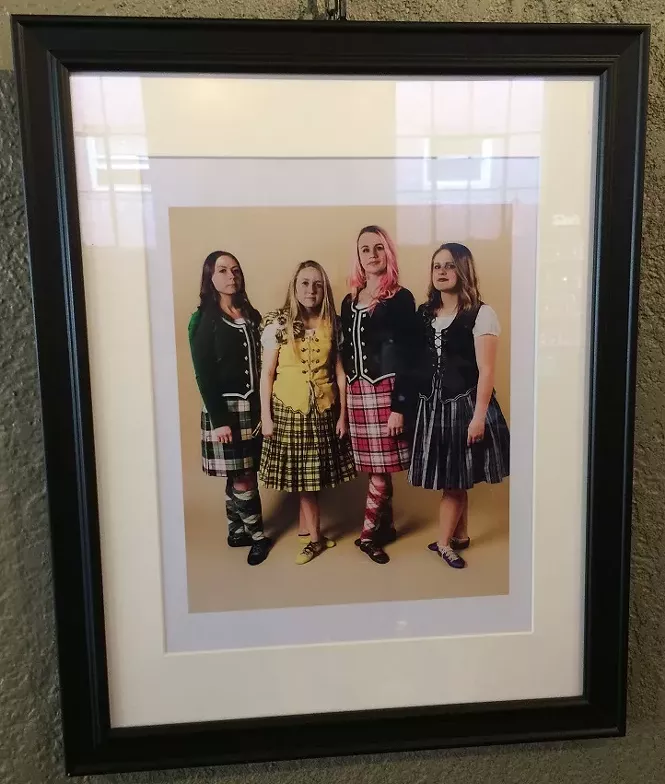 With everything else happening, how has our photography career been going?
I still love working in the field of photography, especially
fashion
and documentary. There are some amazing new photographers coming out of Utah and it's exciting to see them grow and also push myself to be better. I am really focused on advertising and editorial rather than wedding or family portraits, which I'm not that great at anyway—haha. I would like to push my personal work further and pursue more exhibition worthy images. I think I still have a long way to go, but I enjoy every moment of learning new skills.
What kind of new avenues have you been taking with your work?
Most of my personal work is portrait-specific and typically female-oriented. I believe it is important to focus on what aligns with your view of society and go from there. I enjoy capturing the essence of a person rather than a fictionalized version. I think we see so much perfect virtual version of self with social media, I hope to capture the real beauty and strength of the female. I don't want the word "feminist" to have a negative connotation. The point is to celebrate what makes us unique as individuals and I hope to do that more in my work.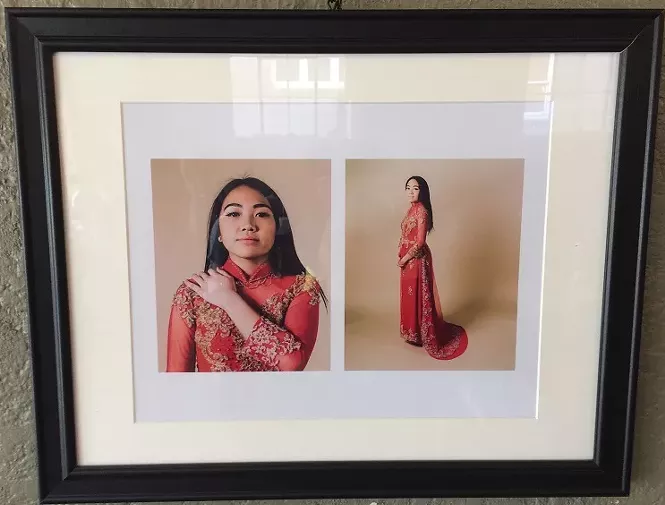 How did the concept for your latest exhibition come about?
"This Land Is My Land: Portraits Of American Women" was a blend of my work as a fashion photographer and a documentarian. I have always been interested in how fashion is part of our cultural identity. As the daughter of an immigrant mother, I spent most of my life with two flags on my porch. I wanted to capture the identity of the American woman while celebrating our cultural heritage. We are a country of global cultures, different religions and backgrounds. I have always believed that our differences are what makes us stronger. Obviously, with the current political climate, there has been much conversation on what it means to be an "American." What better way to show that but to represent that through fashion? I didn't want to overpower the choice in crazy locations or studio sets, I wanted to create simple portraits that best feature the women in their chosen attire.
Who are the women you have featured in these photographs? What was it about each of them that made them a standout subject for each piece?
Each woman was selected for different reasons, and all live in Salt Lake City. Linda Jim, a member of social activist group
PANDOS
and from the Diné tribe, wore the tribe regalia and brought a woven basket that she explained had an open weave so energy can move and is never closed. Penina Fitiao, a local fashion blogger tribal leader from
Somoa
, wore her traditional wedding dress made out of bark. Zhanna
Akhetova
, from Russia, is a local felt fashion designer. Others include Miss Africa, Highland Dancers, fine artists and more. These are women I have been lucky enough to meet and know in Salt Lake City.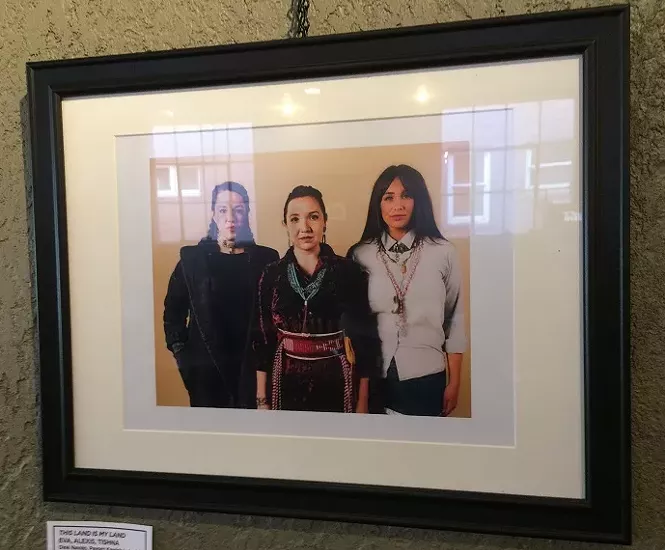 What made you choose Nostalgia Cafe for the show?
I think it is positive to have your work where the public is able to engage in it more than just a gallery, so when Zara Cardenas asked me to show, I was happy to be included.
There are also some pieces from Maxime Coué mixed in. Tell us more about him and his pieces in the show.
Maxime Coué has been working with me in the documentary field. Maxime was born in Providence, Rhode Island and was raised in Paris, France. He moved to the Utah to explore America and the culture of the west. His perspective as an American, but also a Parisian, gives a unique observational quality to his photojournalism work. His pieces are a selection of an ongoing series on the American West.
How well do your works compliment his and vice-versa?
We have different styles and perspectives, but are passionate about connecting with our subjects. We have similar interests and work together well. We also work together in a commercial capacity, as his art directs many of my advertising photography projects. I think we both push each other to try new ventures and explore new ideas.
What do you hope people will take away from the exhibition when they come see it?
I hope people take a moment to witness the beauty, the strength and the vulnerability that you might see in your mother, your sister, your daughter or yourself. Find the commonality that unites us as not only women, but as Americans, and as humans.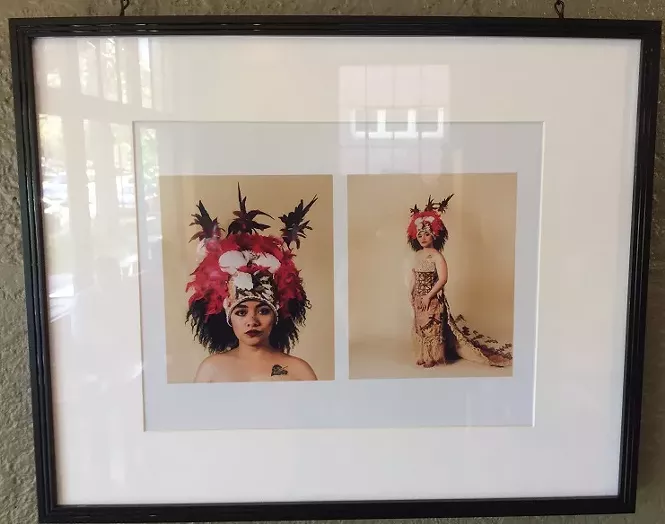 What else have you got going on in 2017?
I'm helping with the
UMOCA
Gala in June, teaching at the Fashion Institute during the summer, Art Meets Fashion is scheduled for the fall, and I have new publications launching with partners Maxime Coué and Heggy Gonzalez, as well new documentary projects and hopefully wrapping an expanded exhibition on American women. I'm sure there will be other things mixed in there, too! I'm thrilled to be part of this amazing creative community, and I appreciate everyone embracing my crazy ideas. I am excited to move into this next chapter.