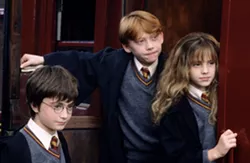 When your Utah options for entertainment are too plentiful for a single print issue to contain, you need more information to look Beyond Essentials.
A pair of events at local venues acknowledge Harry Potter's birthday in this, the 20th-anniversary year of the original publication of
Harry Potter and the Sorcerer's
(or
Philosopher's
)
Stone
. Tower Theatre (876 E. 900 South) hosts a three-day
Weekend at Dumbledore's
July 28-30, with all eight of the theatrical films screened in sequence for $6.75 per show, with costumes encouraged and special prizes available. Meanwhile, on the "official" Harry Potter birthday of July 31, the Salt Lake City Main Library (210 E. 400 South) invites fans for a free
Birthday Party
from 10 a.m. - 8 p.m. featuring crafts, Bertie Botts bean tasting, magic shows, Quidditch relay, trivia and costume contests.
Utah Pacific Island Heritage Month begins with a special Kickoff Event at Sorensen Unity Center (1383 S. 900 West) July 29, 4-10 p.m., featuring cultural booths, food and children's activities, all free to the public.
SALT Contemporary Dance presents
PAN
, an all new community productio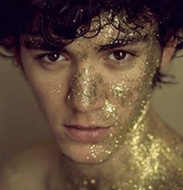 n based on the story of Peter Pan July 27-29, 7:30 p.m. nightly, tickets $10 per person. Venue is the Marina Cove Beach at American Fork Harbor (100 West American Fork); attendees are encouraged to bring low chairs or blankets for the outdoor performance.