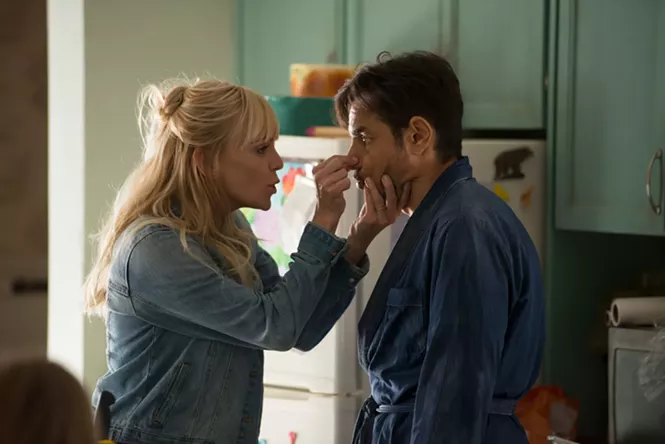 While super-heroes continue to dominate the multiplexes, a couple of new releases offer humor and heartbreak, and art-house offerings include a pair of very different artist-profile documentaries.
Grace Jones: Bloodlight and Bami
makes the case for its subject's diva status, even if you'd never heard of her before. You get beautiful music but not a ton of insight in
Itzhak
's portrait of violinist Itzhak Perlman.
Eric D. Snider finds the gender-swapped remake of the gaslighting comedy
Overboard
(pictured) more palatable than the original, but still sluggish. Metaphorical hauntings make for a wry, lyrical, sometimes plodding drama in Arnaud Desplechin's
Ismael's Ghosts
.
In this week's feature review, Charlize Theron's performance captures the anxieties of insecurities of moving from youth to motherhood in
Tully
.
Also opening this week, but not screened for press: Burglars discover that the house they broke into may be the home of a serial killer in
Bad Samaritan
.