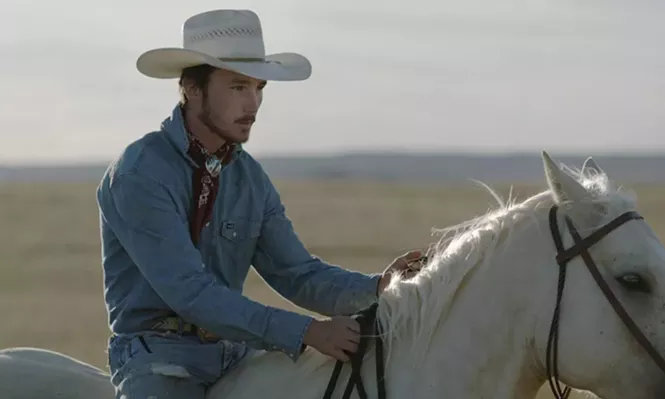 The new
Star Wars
prequel dominates multiplexes for Memorial Day weekend, but a variety of intriguing counter-programming options come to the Salt Lake Film Society screens.
The Rider
(pictured) finds a powerful tale of modern masculinity somewhere between fiction and documentary.
MaryAnn Johanson praises
1945
for its startling, still-relevant tale of reckoning with helping evil to flourish.
Eric D. Snider says Claire Denis'
Let the Sunshine In
offers a spellbinding central performance by Juliette Binoche.
In this week's feature review, the prequel adventure
Solo: A Star Wars Story
keeps the fans happy with plenty of nudging references to a character's 40-year history.