Utah senate hopeful Mitt Romney chastised the Trump Administration on Monday for separating migrant children from their parents.
"I don't think it demonstrates the nature of the American heart when you see children being ripped from their parents at the border. I believe in border enforcement, but I believe we can do it in a humanitarian way that shows our respect for humanity," Romney said as the crowd erupted in applause.
Romney made the remarks after touring West Valley City's Ottobock Manufacturing and Development Center, a Utah location of an international exo-prosthetics company. Ottobock was Romney's latest stop as he travels to businesses across the state ahead of the June 26 Republican primary, after which he or Republican Mike Kennedy will face off against Democrat Jenny Wilson in November for Orrin Hatch's senate seat.
"I'd like to see the president return to the policy of last year and the months before, and then look for a permanent fix through legislation, if that's needed. But frankly, this separation of our kids at the border is a humanitarian disaster," Romney continued.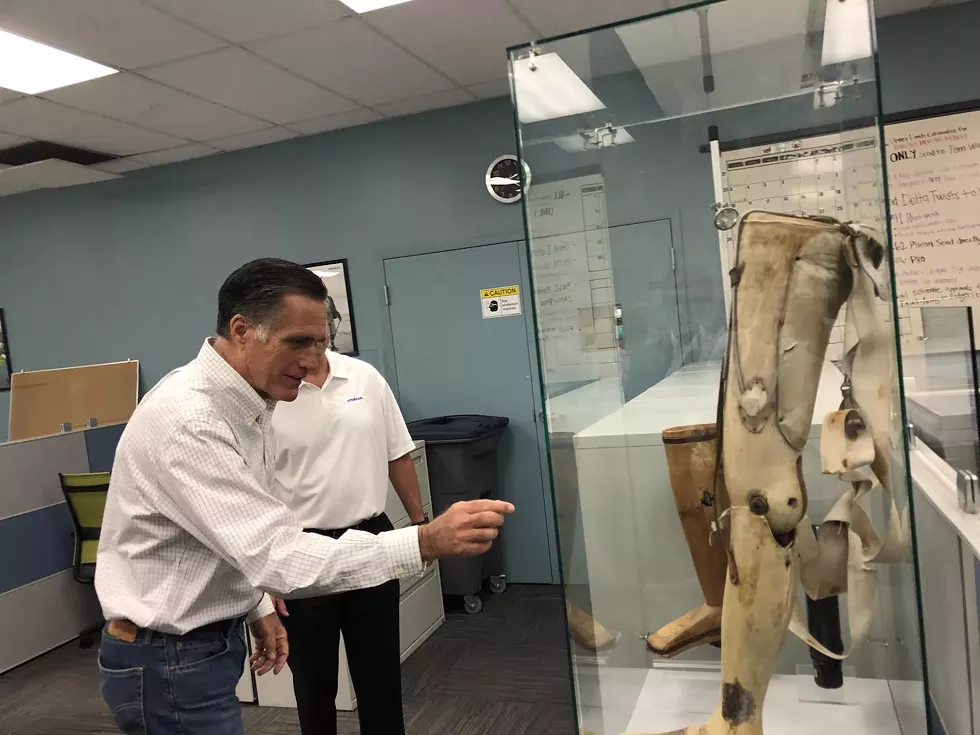 "After the 2016 election was over, I spent some time thinking about the word 'great,'" Romney said, adding that he believes great nations must be both strong and good. "This is the time I think it's important to stand up for those principals. To keep America strong, but also to keep America good, and if I'm lucky enough to become United States senator, I'll do everything in my power to make sure our economy and our military are strong, but also the way we treat our people, our immigrants and our veterans, is demonstrably in a good and humanitarian way."
The former Massachusetts governor also spent time talking about his concerns about the U.S.' debt level and his belief in local, not federal, control of education, health care, poverty programs and public lands. "We want better schools, we want to make sure that public land that's now managed by the federal government ... we get our hands back on our own land," Romney said. "I believe Utah knows better what's good for Utah than Washington does."
Wrapping up the short address, Romney thanked the Ottobock employees for showing him around the facility and sharing the impact of their work. "I appreciate how fortunate you are, that you have not only a good job, but you also are able to do something that's awfully good," Romney said. "You not only have a good job; you make things that really improve lives."