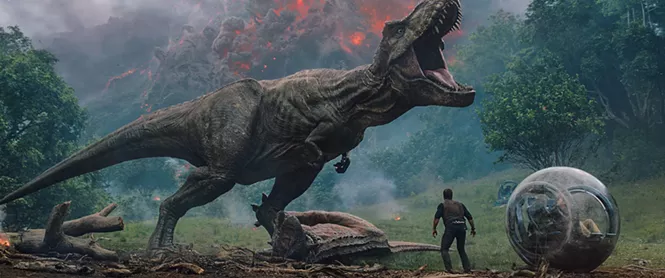 Dinosaurs rule the multiplexes this weekend, while counter-programming includes a Chekhov adaptation, a historical biopic and a documentary about a gentle TV legend.
A stellar cast elevates the adaptation of Chekhov's
The Seagull
, but it makes you wish for that cast to take the show on the road. Paul Rudd can't quite pull off the internalized performance required for the enigmatic central character of the biopic
The Catcher Was a Spy
.
MaryAnn Johanson observes that if you've seen
The Lost World: Jurassic Park
, you've seen
Jurassic World: Fallen Kingdom
(pictured), but hey, dinosaurs, right?
In this week's feature review, Morgan Neville's documentary
Won't You Be My Neighbor?
celebrates Fred "Mr." Rogers as a unique kind of American hero.