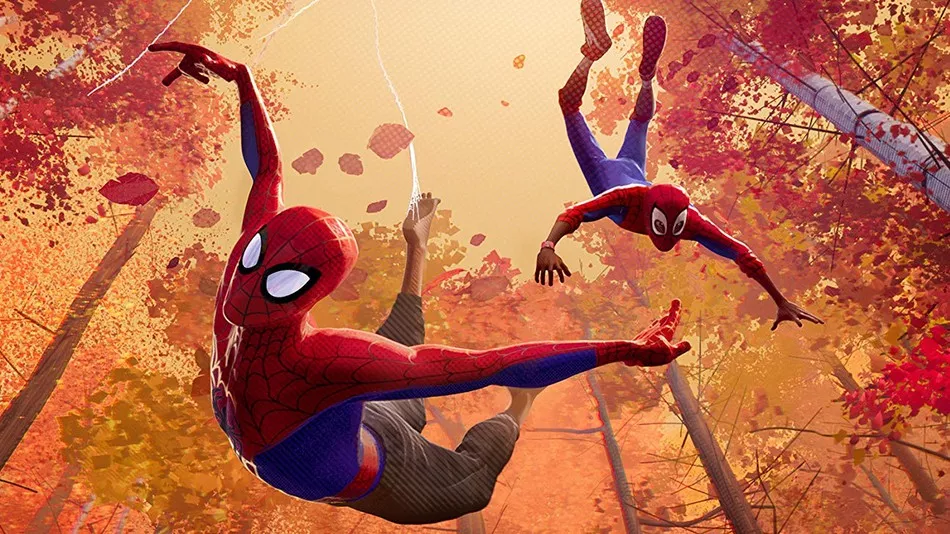 Holiday movie season kicks into high gear with a little something for everyone, including Oscar-season drama, animated adventure, epic fantasy and a Christmas zombie musical.
Spider-man: Into the Spider-Verse
(pictured) proves that both animated features and super-hero movies can find thrillingly creative new ways to tell a story.
Mortal Engines
shows why there's no point creating a new cinematic world if you're just going to remind viewers of older, better ones.
MaryAnn Johanson praises the gloss on innocence and decadence in the meditation on pop stardom
Vox Lux
.
Anna and the Apocalypse
turns its musical zom-com premise into an amateurish, one-note dud.
In this week's feature review,
The Favourite
explores women who have power, or at least try to, in a male-dominated era.
Also opening this week, but not reviewed: Clint Eastwood plays an octogenarian drug courier in
The Mule
; a serial killer (Matt Dillon) reflects on his work in Lars von Trier's
The House That Jack Built
; and
Deadpool 2
returns in PG-13 form in
Once Upon a Deadpool
.