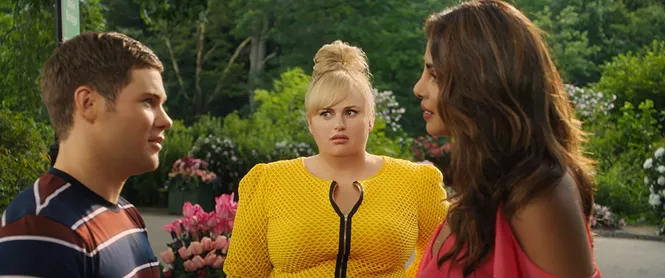 Folks looking for a Valentine's Day weekend movie will find three very different options at multiplexes, plus the local opening of one of this year's nominees for Best Foreign Language Film.
Isn't It Romantic
(pictured)—with Rebel Wilson as a woman trapped in an actual romantic comedy—walks a satisfying tightrope between spoofing rom-com tropes and fully embracing them. The Oscar-nominated Syrian drama
Capernaum
adds a morally-indefensible premise to wallowing in poverty miserabilism.
Eric D. Snider finds the sequel
Happy Death Day 2U
returning to the premise of a young woman re-living her death over and over, but leaning into the comedic side of the concept.
In this week's feature review, the high-tech spectacle of
Alita: Battle Angel
finds a heart in the performance of its heroine.