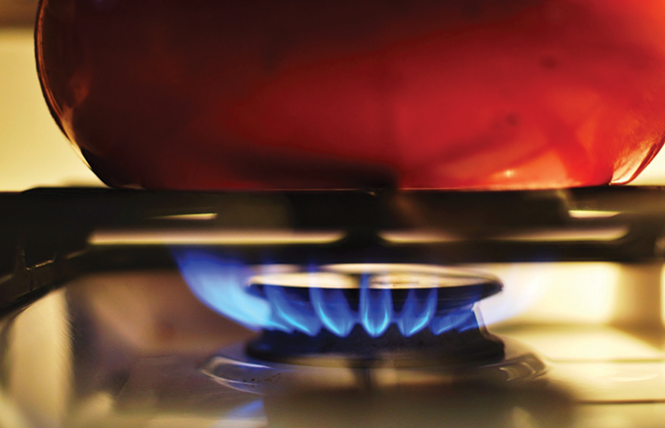 Chocolate Fest at Caputo's
As if we needed any more reason to love chocolate, Caputo's downtown location (314 W. 300 South) is hosting its seventh annual Chocolate Fest. Each year, the deli spotlights chocolate from around the world, and this year's "guest of honor" is Marou Chocolate, a Vietnamese chocolate known for its evocative, subtle flavor. In addition to helping consumers expand their knowledge about chocolate and its many uses, Caputo's has invited chefs and mixologists from some of Utah's finest establishments to create cocktails and dishes that showcase Marou Chocolate. Expect to see offerings from Tupelo, Pretty Bird, Normal Ice Cream, Water Witch and 3 Cups making the rounds at this annual celebration. The event begins at 7 p.m. on Thursday, Nov. 8. Tickets are $60 ($40 sans alcohol) and can be purchased at caputos.com. All proceeds go to Heirloom Cacao Preservation.
Jewish Arts Festival
On Nov. 8, 9 and 11, the IJ & Jeanné Wagner Jewish Community Center (2 N. Medical Drive) hosts the Jewish Arts Festival (see p. TK), a culmination of Jewish food, music and entertainment. The festival kicks off with a comedy show/cooking demonstration called Belly Laughs, featuring comedian Joel Chasnoff and Chef Lior Lev Sercarz, a couple of New York City natives who combine food and comedy into a unique evening of entertainment. Guests can sample some of Sercarz's food before the show, and stick around for a Q&A session. The show runs from 6 to 9 p.m. on Thursday, Nov. 8. On Sunday, Nov. 11, guests can visit the festival's Hanukkah market from noon to 5 p.m., which features all kinds of foods, art and other Hanukkah-oriented gifts. Event tickets and information can be found at sljcc.org
Dranksgiving Bar Crawl
Before your family reunites for one more painfully awkward Thanksgiving celebration, why not shed some of those pre-holiday jitters by dressing up like a turkey and waddling your way through Salt Lake City in search of booze? Interested parties should check out the Dranksgiving Bar Crawl on Saturday, Nov. 10, from 8 to 11 p.m. At the moment, the registration venue and participating bars are under wraps unless you've purchased a ticket, but we do know that participants receive a Dranksgiving souvenir cup and button. After making it to all the bars on the list, be sure to check out the Dranksgiving after party—the location of which will be revealed to ticketholders upon purchase. Speaking of which, you can check out EventBrite to snag your tickets for $18-$25 depending on how early you register. Happy crawling!
Quote of the Week: "After eating chocolate, you feel godlike, as though you can conquer enemies, lead armies, entice lovers." —Emily Luchetti
Back Burner tips: comments@cityweekly.net