Page 3 of 7

MUSEUMS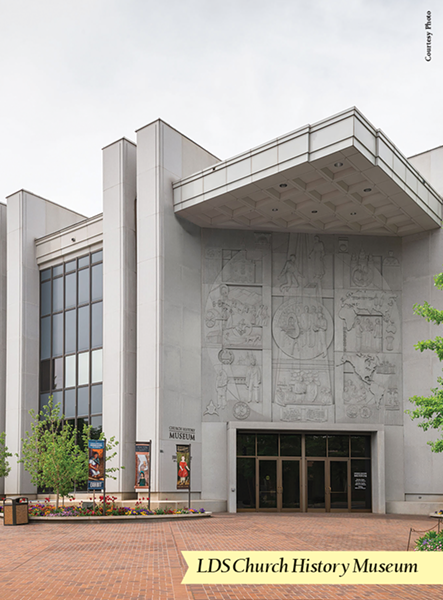 Dedicated to spreading learning, art and culture, Salt Lake City museums combat the stereotype of dusty old halls of spartan boredom. Here, these fine institutions have entered the 21st century with style and grace, and most stay open various evenings to accommodate patrons with busy work schedules. Visitors shouldn't miss these cultural hubs that showcase everything from Mormon pioneers to mummies; David Brothers to dinosaur bones. For extra fun, check out our scavenger hunt that plumbs the depths and heights of each museum. Keep an eye out for these oddities and treasures!
LDS CHURCH HISTORY MUSEUM
Across the street from historic Temple Square, the museum offers a glimpse into the history of the religion that came to define Utah. Run by The Church of Jesus Christ of Latter-day Saints, the museum is naturally more interested in faith-promoting interpretations of history, though the collections here still provide much to satisfy those interested in the dawn and rise of the Mormon faith. Perhaps the most intriguing collection, however, is "Tell Me the Stories of Jesus," a modern collection of faith-centric art that features traditional paintings, sculptures and pieces that cross genre lines. Scavenger hunt: Look for the golden tile, part of a work depicting one of LDS founder Joseph Smith's iconic visions.
45 N. West Temple, 801-240-3310. Hours: Monday-Friday, 9 a.m.-9 p.m.; Saturday, 10 a.m.-5 p.m.; closed Sunday. Admission free. History.LDS.org
GILGAL GARDEN
It's a pocket park hidden in the middle of city block, a kind of outdoor museum. After retiring from a lifetime of masonry in the mid-'50s, Mormon bishop and businessman Thomas Battersby Child Jr. began engraving his beliefs into stone, seemingly to pose the philosophical question, "What's it all about?" Gilgal Gardens is known for its eccentric chiseled stone art, including a 25-ton sphinx with the visage of LDS Church founder Joseph Smith, depictions of biblical stories and a tribute to masons. Scavenger hunt: Look for the head of "Nebuchadnezzar's Dream" along with various carved body parts spread across a mound.
749 E. 900 South, 801-582-0432. Open daily, April-September, 8 a.m.-8 p.m.; October-March, 9 a.m.-5 p.m. Admission free. GilgalGarden.org
NATURAL HISTORY MUSEUM OF UTAH
Housing over 1.5 million objects in its collections, the Natural History Museum of Utah overlooks the Salt Lake Valley from its prime location in the foothills east of the city. It's easy to get lost among the museum's relics of the past, including its collection of more than 3,000 local American Indian artifacts and exhibits of biology, geology and, of course, paleontology. Walk among numerous reconstructed dinosaur skeletons, some of them massive, indeed, as you tour the remnants of the past.
Scavenger hunt:
Search for the globe showing the world as it looked at different points in geological history. How different did the world look 300 million years ago?
301 Wakara Way, 801-581-6927. Hours: Daily, 10 a.m.-5 p.m.; Wednesdays, 10 a.m.-9 p.m. Admission: adults, $13; children (age 3-12), $9; young adults (age 13-24), $11; seniors (65+), $11; children 2 and younger, free. NHMU.Utah.edu
PIONEER MEMORIAL MUSEUM (DAUGHTERS OF THE UTAH PIONEERS)
Perched next to Utah's regal Capitol building, the Pioneer Memorial Museum captures the life and times of 19th-century settlers and pioneers. Built as a replica of the old Salt Lake Theatre and run by the Daughters of the Utah Pioneers, the museum features oddities, souvenirs, journals, personal effects, photos and official documents that all add to the incredible story of these early founders and colonizers, many of whom fled to the West from religious persecution. Scavenger hunt: Can you find the miniature globe that opens up and doubles as an inkwell?
300 N. Main, 801-532-6479. Hours: Monday-Saturday, 9 a.m.- 5 p.m.; Wednesday, 9 a.m.-8 p.m.; closed Sundays. Admission free. DUPInternational.org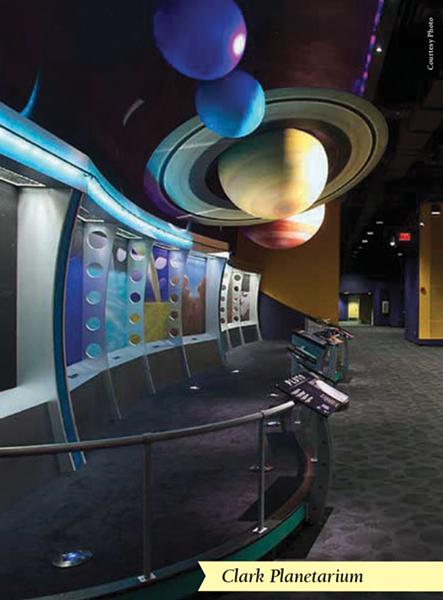 CLARK PLANETARIUM
In addition to its popular laser and star shows, as well as IMAX productions, Clark Planetarium features 10,000 square feet of exhibit space where students of the stars can catch NOAA's computer animation globe "Science on a Sphere." The Foucault pendulum, Earth globe, meteorites, telescope displays and Hubble Space telescope video are perennial favorites. And don't miss artist George Rhoads "Newton's Daydream" audio-kinetic sculpture.
Scavenger hunt:
Look for the authentic moon rock sample on permanent loan from NASA, obtained from the Apollo 15 mission.
110 S. 400 West, 385-468-7827. Hours: Lobby, exhibits and store open at 10:30 a.m. every day except Thanksgiving and Christmas. It closes at 7 p.m. Sunday-Wednesday; 10 p.m. Thursday; and 11 p.m. Friday and Saturday. Hansen Dome and IMAX admission: adults, teens, seniors, $9; children 12 and under, $7. ClarkPlanetarium.org
THE LEONARDO AT LIBRARY SQUARE
Located next to the Salt Lake City Main Library, the Leonardo extends the library's aims with a hall bursting with learning and discovery. Featuring many kid-friendly hands-on exhibits of science, perception, optical illusion, popular history and the wonders of the everyday, the highlight of each tour may come from the touching collection No Fixed Address, illustrating the lives and tragedies of the modern homeless. Be sure not to miss the limited-time Mummies of the World exhibition, here until March 6. Scavenger hunt: Try and find the glow-in-the-dark fish.
209 E. 500 South, 801-531-9800. Hours: Daily, 10 a.m.-5 p.m.; Friday 10 a.m.-10 p.m. Admission: adult (age 18-64), $9.95; children (6-11), $6.95; young adult (12-17) & student (with ID), $7.95; military (with ID) & seniors (65+), $8.95; children 5 and under free. TheLeonardo.org
UTAH MUSEUM OF CONTEMPORARY ART
While decidedly smaller than others on this list, the Utah Museum of Contemporary Art, located at the heart of downtown Salt Lake City next to the Salt Palace Convention Center, presents perhaps the most challenging and unique modern-art collections found among its peers. While exhibits change fairly often, current offerings starting Jan. 29 include David Brothers: Rolithica, an exhibit combining Brothers' expertise in cinematic set design with his surreal artistic vision, here through April 30, and Andrew Moncrief: A Strange Feeling, an oil-paint collection dedicated to subverting traditional ideals of gender roles through imagery reminiscent of professional wrestling, here through March 19. Scavenger hunt: Search for a collection of used bicycle parts repurposed as jewelry.
20 S. West Temple, 801-328-4201. Hours: Tuesday-Thursday, 11 a.m.-6 p.m.; Friday, 11 a.m.-9 p.m.; Saturday, 11 a.m.-6 p.m.; Closed Sundays and Mondays. Admission free with suggested $5 donation. UtahMOCA.org
DISCOVERY GATEWAY
Located at the center of The Gateway mall, Discovery Gateway differs from other museums on this list. Unlike its fellows, this museum caters to an exclusive clientele: kids. Bridging the divide between reality and imagination, Discovery Gateway offers equal parts art and science as it engages with kids on their level, promising a day full of fun and learning. A natural pick for families, older visitors will easily find their own amusements in the surrounding mall.
Scavenger hunt
: Find the listening tube, a contraption that lets you talk with someone on the other side of the museum.
444 W. 100 South, 801-456-5437. Hours: Monday-Thursday, 10 a.m.-6 p.m.; Friday & Saturday, 10 a.m.-7 p.m.; Sunday, 12 p.m.-6 p.m. Admission: general, $9.50; Sunday, $6; seniors (65+), $7; children under 2, free; discounts for pre-registered groups available. DiscoveryGateway.org
Editor's Note: Utah's premier fine arts museum, the Utah Museum of Fine Arts, located at the University of Utah, closed for renovations this year, to reopen in the spring of 2017.
PEAK PERFORMANCES
If you love arts and entertainment, this Rocky Mountain valley hits all the high notes.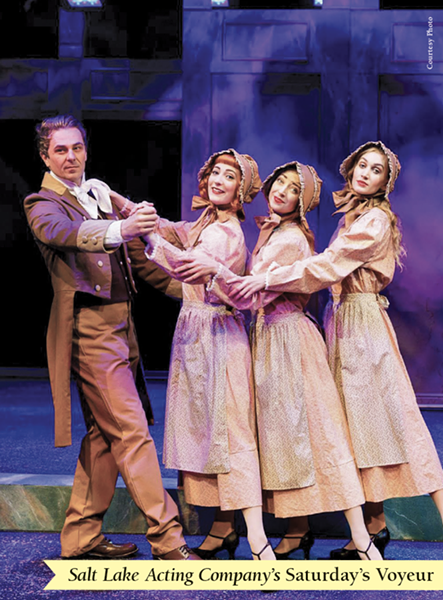 Newcomers to the Salt Lake Valley don't know quite what to expect from the local performing arts scene—and I know, because I was once one of them. A native Californian who relocated here in the 1990s, I wondered if I'd find anything akin to the lively environment for theater, dance, visual arts, comedy and more that I would be leaving behind.
It would be an understatement to say that I was pleasantly surprised. The Wasatch Front teems with talented artists—with much of the work supported by the Salt Lake County Zoo, Arts & Parks (ZAP) tax—and there's no excuse for a visitor or newcomer not to get a taste of all that's available here.
THEATER
From Broadway hits to brand-new works, local theater companies provide a fascinating range of options for those who love their drama live and in person. Pioneer Theatre Co. (300 S. 1400 East, 801-581-6961, PioneerTheatre.org), the resident theater company at the University of Utah, mounts a September-May season that mixes beloved musicals, classic plays from Shakespeare to Arthur Miller, and intriguing newer works. Tremendous production values are always found here, as the current season finishes up with An Inspector Calls (Feb. 19-March 5), Cowgirls (March 25-April 9) and The Count of Monte Cristo (May 6-21).
Salt Lake Acting Co. (168 W. 500 North, 801-363-7522, SaltLakeActingCompany.org) is best known for Saturday's Voyeur (June 22-Aug. 28), its annual musical revue of Utah's most controversial and newsworthy local stories, told from a bawdy perspective considerably left of the state's political mainstream. But SLAC also showcases plays from national and regional playwrights, including this season's Climbing with Tigers (March 4-26) and Stupid F***ing Bird (April 6-May 1).
Several companies share a home at downtown Salt Lake City's Rose Wagner Performing Arts Center (138 W. 300 South). A consistent winner of Best of Utah Arts awards from City Weekly readers, Plan-B Theatre Co. (801-355-2787, PlanBTheatre.org) has come to be the premier showcase of world-premiere plays by Utah writers; catch a glimpse of that local talent in Based on a True Story (Feb. 25-March 6) and Kingdom of Heaven (March 31-April 10). Pygmalion Theatre Co. (801-355-2787, PygmalionProductions.org) has built its reputation on a mission to highlight plays by and about women, like Selma 65 (March 4-19) and Remington & Weasel (April 22-May 7).
And Wasatch Theatre Co. (801-355-2787, WasatchTheatre.org)—recently merged with Silver Summit Theatre Co.—features a mix of intimate plays like Stage Kiss (April 26-May 14) and its own efforts to nurture local talent like the annual Page-to-Stage Festival (June 16-18).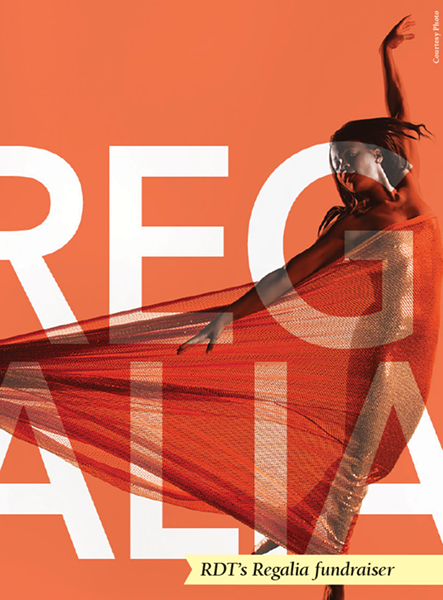 With theater space at a premium, some smaller companies produce shorter seasons, but still offer terrific productions. Keep an eye out for shows by Utah Repertory Theatre Co. (UtahRep.org)—featuring familiar hits like Doubt (March 4-20), Cabaret (Aug. 12-28) and Heathers: The Musical (Nov. 4-20)—and The Hive Theatre Co. (HiveTheatre.com)—with Martin McDonagh's The Pillowman (April 22-30). If you want to get a glimpse of the next generation of Utah theatrical talent, catch a show at the University of Utah's Babcock Theatre and Studio 115 (Theatre.Utah.edu) with The Importance of Being Earnest (Feb. 26 -March 6) and As You Like It (March 4-12).
Not surprisingly, Utah is also home to several family-friendly theater venues: Hale Centre Theatre (3333 S. Decker Lake Drive, West Valley City, 801-984-9000, HCT.org) presents big, bold theater-in-the-round productions of shows like The Pirate Queen (Feb. 12-April 2), Peter and the Starcatcher (April 15-May 18), Big River (May 26-July 23) and Disney's Beauty and the Beast (Aug. 5-Oct. 1). Broad parodies and old-time melodramas are the order of the day at Desert Star Playhouse (4861 S. State, Murray, 801-266-2600, DesertStar.biz). And The Off Broadway Theatre (272 S. Main, 801-355-4628, TheOBT.org) presents genre satires with a local spin like Greece Is the Word (March 11-April 16) and Transmorfers (Aug. 5-Sept. 10), while also serving as home base for the improv comedy of Laughing Stock (LaughingStock.us)
If you're looking to catch up on the hottest new Broadway productions as they tour the country, Broadway Across America-Utah (800-259-5840, SaltLakeCity.Broadway.com) brings them to the Capitol Theatre—at least until the brand-new Eccles Theater opens on Main Street this year. The current season features A Gentleman's Guide to Love & Murder (March 1-6), Newsies (June 7-12) and Motown: The Musical (June 28-July 3).
DANCE
Whether your preference is the classical lines of ballet or the urgency of modern dance, Utah's amazing companies—many of them featuring locally grown talent—turn motion into magic. Over its 50-year-plus existence, Ballet West (50 W. 200 South, 801-869-9000, BalletWest.org) has become a nationally renowned company, presenting classics in the ballet canon (Romeo and Juliet, Feb. 12-20; Beauty and the Beast, March 31-April 3; and The Nijinsky Revolution, April 15-23) as well as daring new work (Innovations, May 20-28). And every year, the annual holiday production of The Nutcracker continues to be a tradition passed down from one generation to the next.
Now in its 52nd season, Ririe-Woodbury Dance Co. (801-297-4241, RirieWoodbury.com) continues the legacy of founders Shirley Ririe and Joan Woodbury, with a commitment not just to performance, but also to education and preserving the history of dance, like its long-standing partnership with the Nikolais/Louis Foundation to celebrate the work of Alwin Nikolais. World-premiere performances will be on the bill when Spring Season closes the season April 7-9.
Another half-century of dance excellence is represented by Repertory Dance Theatre (801-534-1000, RDTUtah.org), with a mission to dedicated to "the creation, performance, perpetuation and appreciation of modern dance." Revere honors the choreography of José Limón April 14-16.
For a sometimes-unconventional approach, choreographer Stephen Brown's Sweet Beast Dance (SBDance.com) produces an annual show each June that pushes the envelope of mixing movement and (often) the macabre.
A lighter side is represented in the work of Odyssey Dance Theatre (801-495-3262, OdysseyDance.com), which fuses modern dance, hip-hop, jazz and more into pop-culture-tinged performances. The annual touring Thriller production—full of Halloween-themed thrills—packs theaters every fall; other performances include the holiday ReduxNut-Cracker in December and Shut Up & Dance (March 9-19).
COMEDY
You need to laugh sometimes to stay sane, and the talent and local comedy venues is doing its part to help maintain that sanity. The big name locally is
Wiseguys
(
WiseguysComedy.com
), with two venues turning over their microphones every weekend to both local funny-people and big-name national headliners. New this year is a spot conveniently located in downtown Salt Lake City's Gateway Mall (194 S. 400 West, 801-532-5233), while fans of comedy farther north can enjoy the Ogden location (269 25th St., 801-622-5588).
Other locations provide stages for stand-up comedy, open-mic and improv performances on a more irregular basis. Watch the schedules for Club at 50 West (50 W. 300 South, 801-961-1033, Club.50WestSLC.com), Quick Wits (695 W. Center St., Midvale, 801-824-0523, QWComedy.com) and Sandy Station (8925 S. Harrison St., Sandy, 801-255-2078, SandyStation.com) for event information.
CLASSICAL MUSIC & OPERA
World-class performances of music that span centuries can be found in this place. Utah Symphony (801-533-6683, UtahSymphony.org), under music director Thierry Fischer, provides a full season that
includes everything from "pops" performances of movie music and holiday favorites, to appearances by phenomenal soloists playing the works of Rachmaninoff, Saint-Saëns and a host of classical composers. The 2015-16 season has also featured the complete cycle of Mahler's symphonies (concluding with No. 9 on May 27-28).
The Symphony merged in 2002 with the Utah Opera (801-533-5626, UtahOpera.org), and their collaborations continue to provide dynamic productions for local audiences. The current season still includes masterpieces like Verdi's Aida (March 12-20) and Mozart's The Marriage of Figaro (May 7-15).
FILM
Going to the movies can still be a chance to experience art. The nonprofit Salt Lake Film Society (801-321-0310, SaltLakeFilmSociety.org) operates the six-screen Broadway Centre Cinemas (111 E. 300 South) and Tower Theatre (876 E. 900 South), presenting the best of American independent, non-English language and documentary films. The Broadway also houses regular video art installations in conjunction with CUAC, while the Tower includes one of the state's best collections of classic films on DVD for rental
The Utah Film Center (801-746-7000, UtahFilmCenter.org) presents free screenings of unique films throughout the state, often with filmmaker Q&A opportunities, and hosts the annual Tumbleweeds Film Festival for children and teens.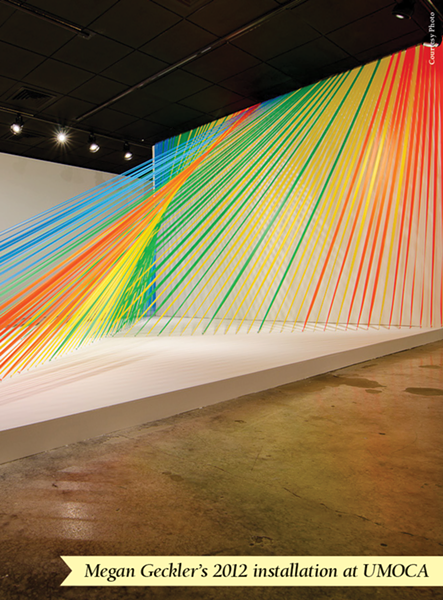 VISUAL ARTS
You'd need an entire additional publication to name all the local galleries, coffee shops and other spaces displaying amazing art in Utah—and that's not even counting the Utah Museum of Fine Arts, which will be closed for renovation throughout 2016. The Utah Museum of Contemporary Art (20 S. West Temple, 801-328-4201, UtahMOCA.org) and its multiple gallery spaces provide a home for up-and-coming local artists, as well as opportunities to see some of the best work from around the world, representing painting, sculpture, mixed media and more.
The Salt Lake Arts Council supports artists in a variety of disciplines and media, as well as providing venues like the Art Barn/Finch Lane Gallery (54 Finch Lane, 801-596-5000, SaltLakeArts.org) to display the works of some of our most talented artists. Similarly, the Utah Division of Arts & Museums supports its own spaces for preserving the history of Utah's support for the arts. Visit the Rio Gallery (300 S. 455 West, Heritage.Utah.gov) in the old Rio Grande Depot for exhibitions like The Frontier Fellowship: The First Five Years (March 18-May 13).
To appreciate the wide variety of talent local galleries represent, check out the monthly Gallery Stroll (GalleryStroll.org), with artist receptions and open houses scheduled for the third Friday of most months.