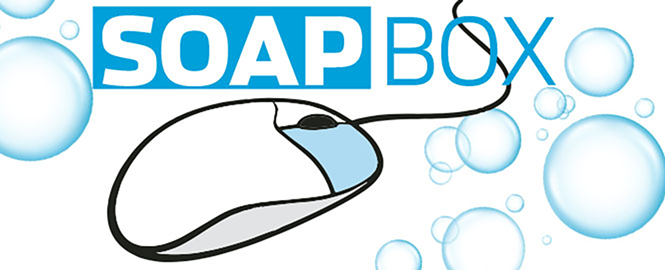 Cover story, Dec. 13, "Dying in Silence"
So important! #MMIW
@dairybaby91
Via Instagram
OMG. Not acceptable
@JustAlex54
Via Twitter
This story could go deeper. It focuses on domestic violence within the native communities, despite the statistically high rate of violence perpetrated against native women by whites. More on the latter issue would be valuable.
David Seager
Via cityweekly.net
Online news post, Dec. 11, Jim Dabakis will run for Salt Lake City Mayor
Wish he was running for governor.
Sue Shreeve
Via Facebook
Best news I've heard all year.
John Dehlin
Via Facebook
But how far? 5K? 13.1? Or a full 26.2 marathon? Let's see him run!
Brandon Savage
Via Facebook
We need somebody like him. Someone who's a strong speaker, well thought, believes in listening, honest and bold. You are the man.
Gary Guymon
Via Facebook
Another POS Democrat.
Sean Devos
Via Facebook
Yes Merry Christmas, Salt Lake City
Kathleen Louis Plothow
Via Facebook
He will make a great mayor. Much better than the one in office, but doing nothing, now.
Mike Schmauch
Via Facebook
You have my vote, hands down. We need you in office!
Christy McNunya
Via Facebook
SLC politics is a circus.
Nathan Rathbun
Via Facebook
Music, Dec. 13, Charting folk singer and guitarist Tom Brosseau's path from North Dakota to Utah
Nick McGregor's in-depth piece on Tom Brosseau is one of the most comprehensive and thoughtful articles ever written about TB. Please give it a read and catch up with Tom and all that has been happening in his world. Thanks to Nick and the City Weekly!
@xbillrecords
Via Twitter
Online news post, Dec. 13, Council Raises Its Pay
Well, of course they did.
Craig Schroerlucke
Via Facebook
Do we still have people going hungry in Salt Lake? Do kids have unpaid school lunch balances? Then the council doesn't get a raise.
Rachel Gilchrist Heard
Via Facebook
People freeze to death within blocks of the county building every winter.
Matt Handy
Via Facebook
Hmmm. That's still a lot lower than I thought they made, and lower than state level politicians who only work less than the city council members. Also, still below the living wage in SLC.
Nate Turner
Via Facebook
Some people only get into politics for their own profit ... not because they care about their constituents. Vote them out.
Debra Vasquez
Via Facebook
Online Blog Post, Dec. 17, Superhero franchise Deadpool is making waves again for vexing LDS flock
The whole thing is ridiculous. This picture could be in a hundred different churches.
Sharon Wendt
Via Facebook
Oh, please!
Boudica Luther
Via Facebook
He who hath ears, let him hear, hear. Love this.
Victor gold
Via Facebook
Get over it. Or perhaps, we should all "compromise."
Zak Farrington
Via Facebook
What goes around comes around. The Mormons are constantly criticizing how others live their lives and interfering with politics.
Debra Vasquez
Via Facebook
Man, they'd have a stroke if they saw what the apostates have been making.
Ash Bowden
Via Facebook

We encourage you to join the conversation. Sound off across our social media channels as well as on this here website for a chance to be featured in this section.