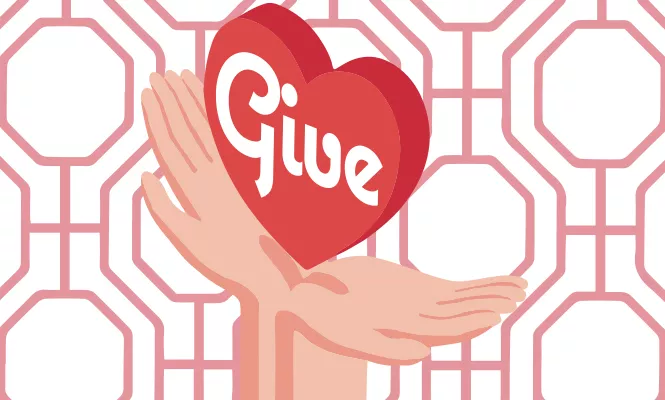 It's been a rough year. Instead of social media feeds being flooded with upcoming movie teasers and videos of tiny hamsters eating tiny food, we've watched in horror as the news cycle is dominated by living, breathing monsters—leering, bloviating, aberrations that our worst nightmares couldn't prepare us for. It's enough to make us believe that heroes don't exist anymore, and that hope is little more than an illusion.
Well, I'm here to tell you that we still live in a world where heroes walk among us. They might not have the benefit of nifty outfits and awe-inspiring CGI at their disposal, but spending a few weeks getting to know some of the people behind Utah's outreach organizations has given me a much-needed dose of hope.
Read on for some good news, and if you're inspired to do so, look up each organization's website to find out ways to help these local heroes.
Utah AIDS Foundation
Amid the many opportunities to celebrate the holidays with our families and loved ones, let's not overlook the fact that World AIDS Day kicks off December. Thousands of people across the world are still dealing with an affliction that sadly has started to feel like old news. While we have seen medical progress in HIV prevention and treatment, those affected by it still need help, love and, perhaps most important, understanding. As Jared Hafen, Utah AIDS Foundation programming director puts it: "We are always working to fight the negative stigma that surrounds this community."
As part of his work, Hafen oversees programs to help those who are HIV-positive live normal, happy lives. "We remove barriers so our clients are able to access medication, mental health services, support groups and housing," he says. "We also have a food bank stocked with a variety of foods that are specific for the nutritional needs of people with HIV."
In addition to resources and medication, the foundation also provides judgment-free prevention methods. "We have a test site here on Mondays and Thursdays from 5-7 p.m. where we do free HIV testing and low-cost STI testing," Hafen says. "We also do a syringe-exchange program and provide services to help people locate a doctor who is willing to monitor them and help out with financial assistance programs."
While living with HIV has become increasingly more manageable, Hafen says around 40,000 new cases are reported annually across the nation. "We still see a lot of people not testing and ending up in the hospital with opportunistic infections, which weakens their immune system," he says. "It does make HIV a lot more difficult to treat, and it may take years for their immune system to bounce back."
If you're interested in lending a hand, the foundation holds volunteer orientations every other week. "There are several different volunteer opportunities," Hafen notes. "We have the food bank, our testing site, office support and we also have our special events and projects." The foundation is collaborating with Westminster College on Dec. 1 to commemorate World AIDS Day, and their Oscar Night Red Carpet Gala in March is not to be missed.
utahaids.org
Salt Lake County Animal Services
Thanks to the work of Salt Lake County Animal Services, the city has one of the largest no-kill animal shelters in the country. It's also a place where young children can read books to shelter cats. Through a collaboration with Best Friends Utah's NKUT Coalition, the County Animal Shelter has become a more humane place for stray animals that roam our streets. Serving around half of the cities in the valley, the shelter takes in a huge volume of animals, and helps them become healthy enough to find homes with some lucky Utahns.
The shelter last year saw a 93 percent "save" rate, and "One of our major victories is all of the programs that we have created to maintain our no-kill status," Marketing and Communications Manager Callista Pearson says. In addition to offering discounted adoption rates to match senior animals with senior citizens, the shelter recently held a mock "pet election" to raise money for their injured-animal fund. "It's called Pawlitical Pets, and people registered their own pets to become the county's pet mayor," Pearson says.
With a wide variety of community outreach programs, County Animal Services is constantly working to redefine what it can do for our pet communities. "A shelter is more than just holding animals," Pearson adds. "We try to get people to keep their pets for their whole lives. Ultimately, our goal is to find homes for every pet."
Looking to get involved? County Animal Services is participating in Giving Tuesday, and is seeking donations of pet supplies, food and toys. And if you have little ones who want to help out, taking them to read a favorite book to a shelter feline as part of the Book Buddies program is a great place to start.
slco.org/animal-services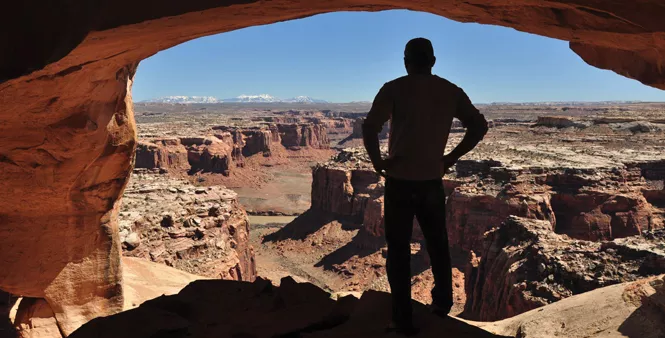 Southern Utah Wilderness Alliance
With the fulminating controversy surrounding Bears Ears National Monument reaching a peak, the Southern Utah Wilderness Alliance is marshaling its forces—and is ready to start kicking some ass. "This monument is about healing," grassroots organizer Dave Pacheco says. "It's an opportunity for Native Americans to heal some really old wounds that this country inflicted upon them, and it's an opportunity for all of us to rewrite the history books."
The grudge that a number of Utah legislators held against the designation of the national monument last year has been revived thanks to the Trump administration. "Utah politicians are seeing an opportunity to try and challenge the monument once more," Pacheco warns. "They are asking this president to roll back protections on the national monument by drastically reducing [its] boundaries."
President Trump is expected to visit Utah in December to approve legislation shrinking Bears Ears by 90 percent, and Grand Staircase Escalante by 40 percent. SUWA and its affiliates are gearing up for some tough times ahead. "The biggest thing that people can do is to voice their opinion," Pacheco says. "Pick up your pen, go to your keyboard, write your opinion and send it to any publication." SUWA is also teaming up with the Sierra Club, Utah Diné Bikéyah and the state's Native American tribes to organize a rally at the State Capitol on Dec. 2.
"Come one, come all," Pacheco says. "Let the world know that Utah does not stand with the Utah politicians, this president and their efforts to undermine the protections that are in place on our wild public lands."
suwa.org
Utah Assistive Technology Foundation
Modern medical science has given us some spectacular breakthroughs in technology designed to help people with disabilities become more independent. But it often doesn't come cheap. As a blind man, this is something Sachin Pavithran, director of Utah Assistive Technology Foundation, has learned firsthand. "We still need to raise awareness," he says. "There are options out there to help people gain independence.
The foundation was formed in 1989 to educate people with disabilities about available technology. "It has evolved into giving people access to assistive technology," Pavithran says, "to get people independent and involved in the community." The foundation does this by offering financial aid to those in need of assistive technology because of a disability. Through a partnership with Zions Bank, the agency helps provide low-interest loans. "Some of this technology, like wheelchairs, can be really expensive," Pavithran points out. "Wheelchairs can cost up to $20,000, and adapting vehicles and homes with assistive technology can be very expensive as well."
The foundation also offers small grants for those needing communications devices, such as iPads. "We also have small-business loans that we give to people with disabilities who want to start up or enhance their business," Pavithran says. "They have to set up a full business plan, but we give them some seed money to start, and it's also low-interest."
For those interested in volunteering, they operate a reutilization lab in Salt Lake City where people can help refurbish wheelchairs and other mobility devices. Those in need can purchase the refurbished wheelchairs at cost—a huge price cut compared to brand-new devices. "Once these are put together, we do an evaluation assessment to make sure it's in working order," Pavithran says. "The idea isn't to make money off of this."
uatf.org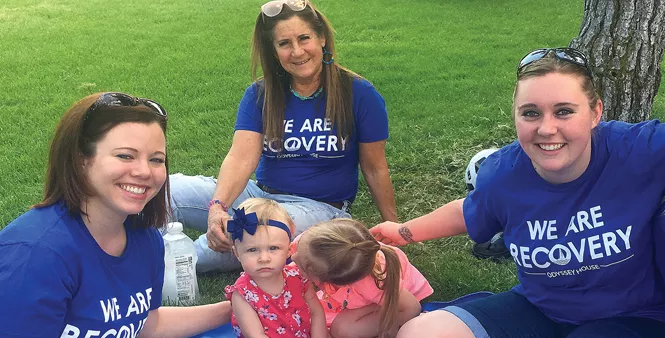 Odyssey House
Opioid addiction has spiraled out of control in the past decade, and Utah has had the misfortune of being one of the most impacted states in the nation. On the frontlines of the road to recovery is Odyssey House, which is the state's largest health provider for those struggling with substance abuse. As marketing director for the nonprofit, Kali Mower works with the organization's different programs. "We have the full continuum down," she says. "Day treatment, intensive outpatient, general outpatient and individual therapy. People can access those services wherever they fit, and can move up or down depending on how they're doing." The facility also has around 95 licensed mental health therapists on staff to round out services.
In its 47-year history, Odyssey House has evolved to combat whichever drug trend happens to be plaguing society. "About 10 years ago, meth was the primary drug choice," Mower says. "Recently, our population has shifted to where prescription pills are the main drug of choice, and the age of users has shifted about 10 years." As the patients who seek out Odyssey House get younger, it becomes more difficult to integrate them into society once they get sober. "When they are 34, they held a job or had a family, but now these guys have nothing," Mower says. "No work experience, dropped out of school, and a lot of homelessness and criminal activity."
With the recent announcement that the federal government has approved Utah's Medicaid waiver, Odyssey House has received a much-needed influx of funds that has kicked off plans to double its current number of residential drug treatment beds.
To get involved, Odyssey House offers training programs for volunteers, and it's currently accepting donations of basic supplies like winter clothing and shoes. "We provide Christmas for all of the people in our care, and at any given time, there are about 500 people here," Mower says.
odysseyhouse.org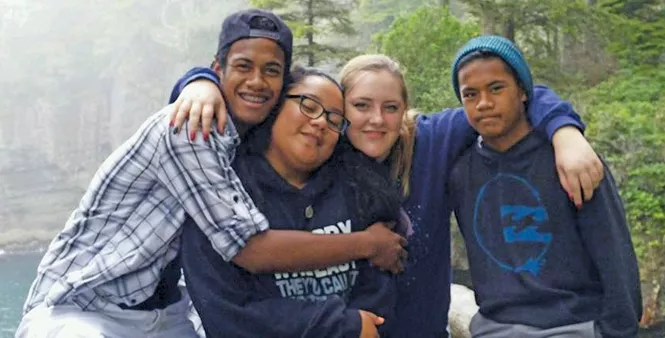 Utah Youth Village
Before she became Utah Youth Village's director of therapeutic foster care, Charity Hotton spent her formative years fascinated with helping people figure out how to become better parents. Upon landing this position at Utah Youth Village, Hotton realized that she had achieved her dream. "That's literally what I get to do," she says. "I get to make kids' lives better every day by helping people be amazing parents."
The village functions as one of Utah's most expansive charities for foster parenting and family services. "We do everything from parenting to intensive, in-home services for families to foster care or group homes, and we also have a private girls' campus out in Tooele County," Hotton says.
One of the organization's main goals is to provide foster families. "We're also a licensed child-placing agency," Hotton explains. "The process consists of a home study, a two-week training and a background check."
Fostering children is always challenging, but Youth Village works as a continuing resource for those who are dedicating themselves to being a foster parent. The organization is always looking for volunteers who can provide home-maintenance services or tutor current foster families. "Foster families make huge sacrifices, and sometimes kids knock holes in walls or ruin faucets, so people who have handyman skills are really helpful to our foster parents," Hotton says.
For those who aren't ready for the huge commitment, financial donations are a big help to Youth Village. "We generally get about 50 referrals for youth each month, and we can only serve between 11 and 14 of them," Hotton says. "Our biggest needs are monetary."
youthvillage.org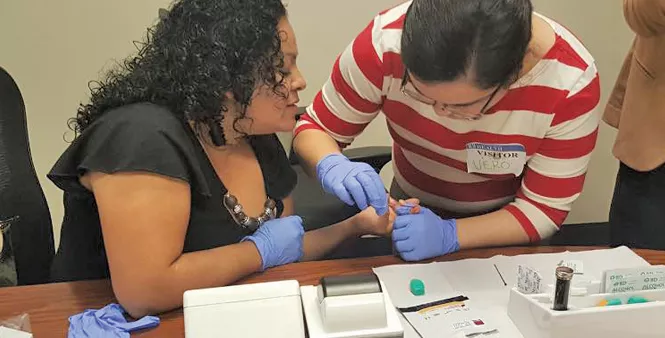 Courtesy Comunidades Unidas
Comunidades Unidas
Utah is lucky enough to have cultivated a vibrant immigrant community, but the difficulty that some face when they come to America is staggering. Not only are they trying to secure work, navigate the insurance system and figure out their own health care, but they might be doing it while learning a new language. Veronica Zavala, community management coordinator at Comunidades Unidas, found herself in a similar situation when she immigrated from Mexico in 2010. "Many residents who are born here don't know how to understand the system," she says. "Immigrants are so lost when they come here, so Comunidades Unidas is like a bridge between the system and the community."
Comunidades Unidas' goal is to become a resource library for those new to the country and to the state. "This organization works with Hispanic Latino communities to help them understand health care and civic engagement," Zavala says. "If we can't help someone who comes to us, we'll help them get in touch with other organizations; we try to provide as many services as possible."
Many individuals come to the U.S. in order to escape oppressive governments, and one of the group's priorities is to help these immigrants build a positive relationship with local and national governments. "We're trying to help people realize that many organizations that help immigrants are organized by the government," Zavala says. "In return, we know that we're part of a society and we will contribute to that society."
Comunidades Unidas offers several programs for anyone who wants to get involved—from volunteer opportunities to internships. Those who are especially familiar with disciplines like accounting, law, medicine and education can be particularly helpful as resources. "It's hard work that we are doing in our community," Zavala says. "At this point, the view on immigration is very negative, but we are doing the best that we can and we are trying to give back to our communities."
cuutah.org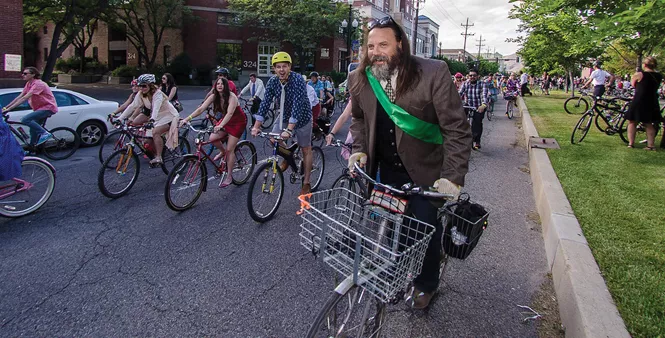 Utah Bicycle Collective
Because bikes are fun to work on and ride, Utah Bicycle Collective has built strong inroads to the world of environmental conservation, community outreach and youth mentorship. At its core, the organization exists to keep bicycles recirculating within the community. All of their locations accept bike donations and are great places to buy new wheels. "Getting as many people riding bikes as possible is good for the community," Executive Director Clint Watson says. "Bikes are awesome forms of transportation, and riding bikes is the cornerstone of a cleaner, healthier society."
At this point, the collective has grown to five locations from St. George to Ogden. "Each of our locations runs things a little differently depending on their community needs," Watson continues. Recently, the Provo chapter held a bike prom, which is essentially an excuse to put on some cummerbunds and corsages and enjoy a brisk bike ride through downtown. It's a rare sight to behold hundreds of people zipping through town in tuxes and ball gowns, that's for sure.
In addition to holding volunteer shop hours where people can come help refurbish donated bikes for resale, the collective's SLC chapter has dedicated certain nights a week as WTF (women, trans and femme) nights. "They're designed to be a safe space for those who may be intimidated working in a shop or industry that has been historically dominated by men," Watson says.
The organization's work with young people is also impressive. From opportunities for children to pick up their first bike at one of the collective's giveaways to offering a certification course aimed at teens who want to work at a bike shop, UBC can keep kids of all ages active and enthusiastic about bikes.
bicyclecollective.org
Arrive Utah
On the socioeconomic spectrum, there is a surprisingly large number of families and individuals who are hanging on by a thread. These are people who are not homeless, but who are used to skipping their own meals in order to feed their children, or who are using candles to light their homes because they can't afford to pay their power bills. It's a group that can become easily overlooked, which is why Arrive Utah was organized.
Not only does Arrive focus on providing for families in need, but through its use of the Circles Initiative, the organization helps families teach themselves how to solve their particular set of problems. "We work with families that are low-income or just really struggling financially," Director Jen Nibley says. "We bring community members and family members together and let them tell us how they want to move forward. We wrap a circle of support around them to help make that possible."
This circle of support coaches low-income families across rough patches. It's an approach that only works with the help of committed volunteers. Sign up to volunteer or donate via the Arrive Utah website.
arriveutah.org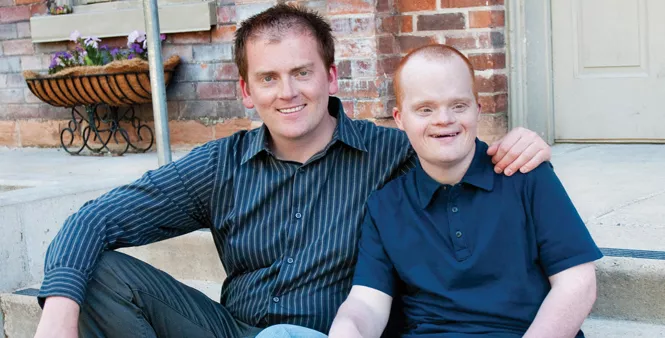 Utah Parent Center
Parents of children with disabilities are a special breed of amazing, but that doesn't mean they don't need a whole lot of help. Such was the situation with Jennie Dopp, who now works as Utah Parent Center's development coordinator. Her son, who is now 17, was born with a rare chromosomal duplication syndrome called 7q11.23. "At the time he was diagnosed, there were not a lot of resources that fit our needs," she recalls. "I was at therapy with my son and saw a flyer for some summer activities that were adapted for kids with special needs, and it was Utah Parent Center that was advertising those activities." This began the long and fruitful relationship that she now has with the organization.
The center's goal is to provide training, resources and activities—such as the Halloween Carnival in Eagle Mountain—for families whose members have disabilities. Their training programs encompass topics like guardianship and managing behavioral issues and how to build an individualized education plan (IEP) within the public school system. The organization also offers transitional assistance when teens with disabilities graduate from high school. "It's a scary situation for families when their kids are aging out of the school system," Dopp says. "So we teach parents exactly what's next, like how to access vocational rehab or employment programs."
Depending on the time of year, the center's needs tend to fluctuate, though financial assistance is always appreciated. "Because we are a statewide organization, financial contributions can help extend our services throughout the state," Dopp says.
As they continue to grow, Dopp wishes Utah parents will see the center as a source of light. "Parents of children with disabilities know that the services we provide don't change a diagnosis for an individual, but we can bring families hope," Dopp says. It's a hope she's experienced first hand while raising her son. "They couldn't change my son's diagnosis, but they gave me the tools I needed," she concludes.
utahparentcenter.org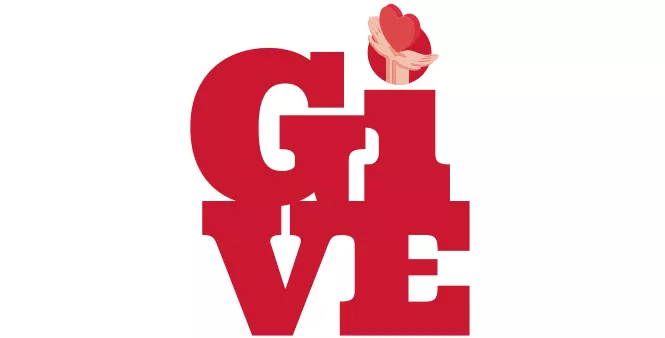 Though Utah is home to many great organizations, they wouldn't be what they are without some truly heroic people who keep the lights on. Earlier this month, two such people, Angie Gamarra and Peeches Cederholm, were recognized by their peers and nominated as honorees for Utah Philanthropy Day. Both women embody the volunteer spirit that maintains our nonprofits and charities—and spending a few moments with them was nothing short of inspirational.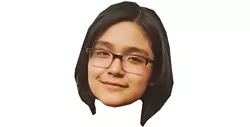 Angie Gamarra, Amigos Mentores
Angie Gamarra is only 17, but she's already set a pace for a bright future. After her family immigrated to Utah from Peru in 2004, she tried to take an interest in extra-curricular programs. But a short-sighted elementary teacher wouldn't let her join a recess-monitoring program because of her heritage, so she didn't get involved with the community until middle school. "I became very reserved, but my family is very academic, and that was a path for me to take to not become so absorbed by what had happened," she says.
When representatives of Amigos Mentores—an academic mentorship program focused on Latin American students—visited her school, Gamarra saw something special. "I became absorbed by service and started loving it," she says. "I was able to grow academically and individually, and I think that targeted programs like this do have an effect." Gamarra graduated high school early, and continued to work with Amigos while enrolled at Salt Lake Community College, where she was recognized by Professor Gordon Storrs, who had been an academic mentor with the program. "It's not very often that you run across people who can accomplish so much in a small amount of time," Storrs says. "This young woman is one of the most interesting, aware and bright young people I've ever had the chance to meet."
Gamarra's work with Amigos Mentores is something that she's already started to duplicate at the University of Utah, where she has been admitted to the Nursing Early Assurance Program. "The work will never be done, and it's really nice to continue what I did here at SLCC," she says. "I used to be a shy, introverted kid who hid behind her mom's back, but Amigos Mentores has really prepared me in my academic endeavors." Did I mention she's only 17?
Peeches Cederholm, Girl Scouts of America & Junior Achievement
They say that once you're a Girl Scout, you're always a Girl Scout. That sentiment rings true for Peeches Cederholm, a board member with Utah's chapter of the Girl Scouts of America. She first joined the organization when she was 9. Her time as a Girl Scout instilled a love of service and charity work that she still maintains today. "You get more than you ever give," she says. "Especially in today's climate. Volunteering is a unifier, and it crosses all borders."
It's also something that has come to define her as a person. She and her late husband moved to Utah, and finding volunteer work locally was a way for them to expand their social circle while giving back to the community. "Those people ended up being our lifelong friends, and from there it was easy to just always be involved," Cederholm reminisces.
Cederholm says she has seen all aspects of her life get a positive jolt through her volunteering. "In the last three or four years, volunteering has become a way for me to cross the digital divide and think more outside the box."
Cederholm also exemplifies the type of volunteer who can empower others with her impressive efforts. "I think everybody knows that you feel good for doing it," she says. "What makes you keep going back is the people you meet. It's actually very selfish!"