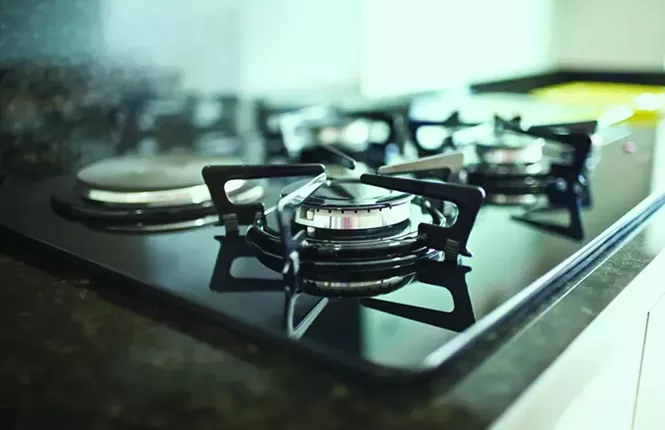 SLC Airport Expansion
As part of the initiative to expand Salt Lake City International Airport to accommodate the 25 million travelers who come through the state each year, global restaurateur HMSHost (hmshost.com) has been selected to satisfy our jet-setters' dining needs. The expansion includes 12 new local and national restaurants. When all's said and done, Shake Shack, Panera Bread and Smashburger will rub elbows with Pizzeria Limone, Bruges Belgian Bistro and Market Street Grill. The 10-year contract is valued at more than $4 million, and we'll see these restaurants opening their doors in 2020. We're definitely excited to share a bit of local flavor with the rest of the world.
Southern Utah Chef at SUU
One of the best ways to get to know what's cooking down in Southern Utah is to meet the chefs themselves, and thanks to the Southern Utah Chef cooking classes, that's exactly what you can do. Hosted by Southern Utah University, the year-old program kicks off on Wednesday, March 13, with chefs from Don Miguel's Mexican Cuisine in Cedar City, followed by a preview of Southwest Technical College's Culinary Arts Porgram on April 10 and a peek into Gather restaurant on Kolob Terrace on May 8. If you're interested in booking a class or need more information, check out the community education page at suu.edu/siel or call 435-865-8259.
Barrio SLC Opens
900 South is getting yet another tasty addition to its already impressive roster of restaurants—Barrio SLC (282 E. 900 South, 801-613-2251, barrioslc.com) is a new taquería-and-tequila joint that aims to heat things up a bit. The pride of their menu is cochinita pibil, a traditional style of Yucatán pork that has been roasted in banana leaves, Seville oranges, cinnamon and clove. They're also not messing around with their arrachera, made from Snake River Farms wagyu steak. In addition to their stellar taco menu, Barrio also has a well-stocked tequila bar, and their margarita menu looks like it's getting a jump start on the toasty summer to come.

Quote of the Week: "A little tequila, sunshine and tacos never hurt anybody."

—Matthew McConaughey
Back Burner tips: comments@cityweekly.net