Page 5 of 16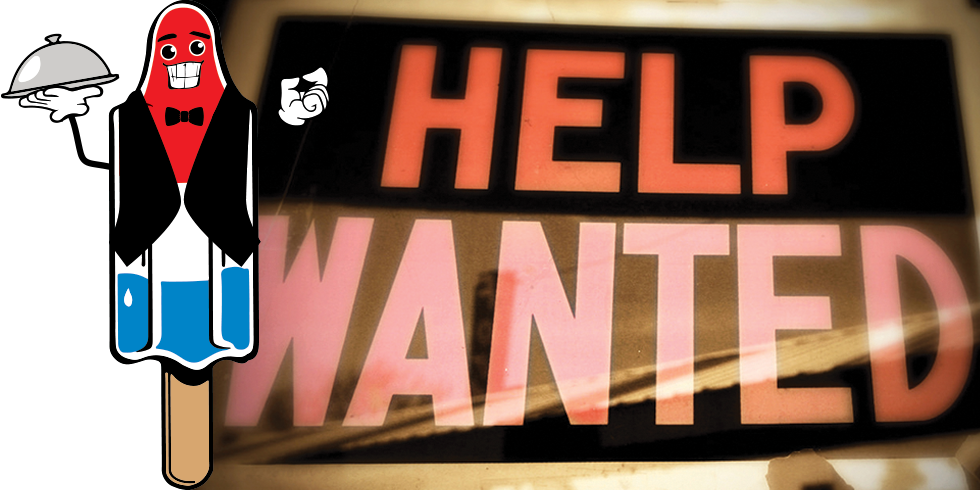 My First Summer Job
Notable locals reflect on their first forays into employment.
By Lance Gudmundsen
Unless you're a trust fund baby (and maybe even if you are), summertime frolicking is all-too-soon replaced by a summertime job. Like your first kiss or first car, it's an all-American rite of passage into young adulthood.
Honoring the tried-and-true summer tradition, we asked an assortment of Utahns for their recollection of their first jobs, and the lessons they learned along the way.
Mike Lee
U.S. Senator
The job: "I worked for a construction company sanding drywall seams. It was dusty and hot ... so, for a while, I stopped wearing the mask because it was so uncomfortable. But then I asked my friend's dad—who was a doctor—if I had to wear the mask. And he said, "Uh, yeah. That stuff will kill you. Don't breath that in."
Life lesson: "That summer made me all the more determined to do something that didn't involve sanding drywall for the rest of my life."
Paul Rolly
Former Salt Lake Tribune columnist
The job: "It was on the golf-course grounds of Salt Lake City's Parks Department. The first summer, after my sophomore year of high school, I weeded, trimmed and mowed the greens—and smoothed the sand traps—at Nibley Park Golf Course. My second summer, I was the night water man at Nibley, starting about 9 p.m. and watering all night long, until about 5:30 a.m. My third summer was my favorite: I was the fairway cutter at Rose Park Golf Course, driving a tractor with a gang of mowers attached, going up and down each fairway listening to rock 'n' roll on my transistor radio and enjoying the atmosphere ... particularly the women golfers in their short-shorts and skimpy tops. Only stressful part was making sure I didn't run over someone's golf ball—and making sure I didn't get hit by one!"
Life lesson: "It taught me that work can be fun, and the value of earning money and using it wisely ... making sure I saved some for the car I would eventually buy."
Terry L. Capener
Lagoon general manager
The job: "Making buffalo burgers at Pioneer Village at Lagoon. All my friends were trying to work there. My sister [already was employed there] and always came home happy—but her paychecks were what I was most interested in. After my first interview, I was informed that there was not currently a job for me. (Back then, there were way more teenagers available to work—unlike today where they can basically get a job anywhere.) I was heartbroken—and had already spent my first paycheck in my mind. The next day, I called back and told [the food manager] he could fire me after my first week if I didn't work hard enough. I must have made an impression, as I will be finishing my 39th year at Lagoon this season. I was paid $1.30 per hour and I thought I was rich. The job was hot and exhausting with long hours—but I loved it. I made so many friends that season—and wouldn't have quit if they paid me to!"
Life lesson: "Responsibility, safety, communication, working together as a group and how to get along with others. I also learned independence. I was sooo shy when I started. I learned who and what I wanted to be. I learned integrity and perseverance. I loved it so much that I never really left."
Kari Landro
SLC Interior Designer
The job: "I was hired at [the now defunct] Pardoe Floral when I was 13 years old. Old Man Pardoe came to my house just a few houses from his greenhouses and asked if I could work for him. We planted flats of flowers for 11 cents a flat. And if we planted fast, we could make $1 an hour!"
Life lesson: "I met many friends there and had so much fun. I soon learned friends were important in life. Hard work and showing up every day brought a better paycheck. Also, I learned that dependable employees help a company succeed—and self-discipline is critical to your own success. I also developed a passion for flowers. I treasure the friends I made as I worked for various companies. I cherish all the memories along the way."
Thomas R. Calame, M.d.
SLC cardiologist
The job: "The first job for which I received a paycheck was as a stockroom clerk at the Nebraska clothing store in Omaha. I was 15 and made 90-95 cents an hour—which was the minimum wage. After about a year and a half, I was fired in a dramatic fashion for criticizing my supervisor. Unfortunately, he was the boss' brother-in-law!"
Life lesson: "I learned that people don't like to be criticized ... and that being a smart-ass is not a particularly good way to advance in the world."
Spencer Cox
Utah Lieutenant Governor
The job: Farming and moving sprinkler pipe on his family farm in Fairview, Utah. He was paid 10 cents per pipe, which was usually about 30 pipes in the morning and another 30 pipes in the evening. He was also paid $4 an hour whenever he drove the tractor.
Life lesson: "Hard work and family values. I actually hated farming as a kid, and knew I needed to get an education so I could get off the farm ... but now I just want to be a farmer all the time."
Cristina Flores
KUTV Channel 2 reporter
The job: "It was the summer after high school graduation. I didn't have a car, so the only job I found with a schedule that allowed my mom to drive me on her way to work was at the local Kmart store near our home in California. It was in the back of the store's loading area which was dark at 6 a.m. There were no customers ... just me and a few others who did the same job. For four hours a day, I put price stickers on merchandise (deodorant, diapers, canned goods) before it was placed on the shelves. It was so boring and mind-numbing. I don't remember how much it paid—it was 1985—but I'm sure it was minimum wage. They paid us in cash—and I think that was no accident. Workers often went right back into the store and spent their hard-earned cash. I remember making about $90 per pay period. I soon was 'promoted' to cashier ... much better because I got to interact with customers."
Life lesson: "It was a great motivator because it helped me set my sights on better things—like a career in TV news. I'd already been accepted by a local university and the job made me feel so thankful that someday I'd have better options."
Richard Baker
SLC bar patron
The job: "It was at the old Park Vu drive-in theater on 3900 South and 1100 East—cleaning the lot the morning after the show. You can't believe what people left behind: beer bottles, bras, underwear, diapers and drug paraphernalia. Sometimes, I'd find money ... but I didn't tell anybody. A nice bonus. I was in the seventh grade—so it was about 1972."
Life lesson: "Well, I learned how scary it is to walk along the top of the screen—which I did a couple of times. And how not to spend money foolishly. Of course, I still do the same thing ... but now it's in a bar!"