Page 6 of 16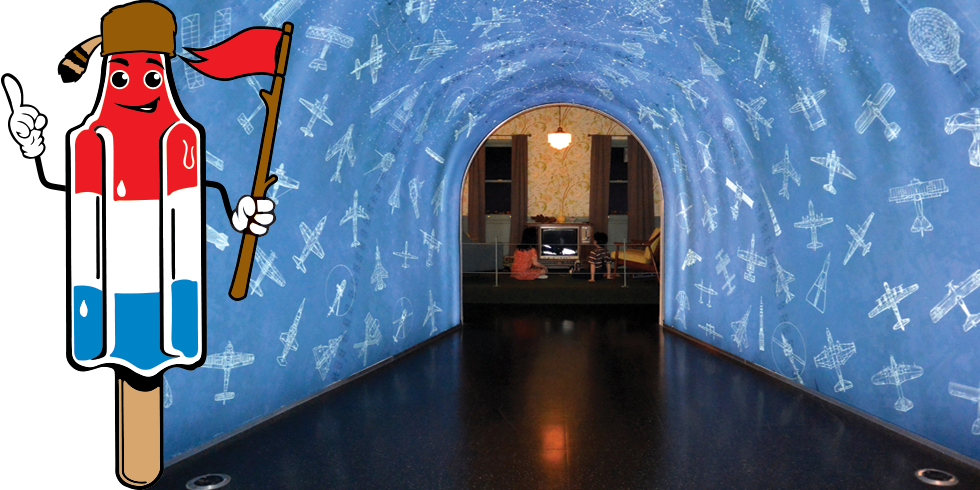 Alterna-camps
Keep the kids busy with these 8 stimulating daytime options.
By Scott Renshaw
Every parent of school-age children has experienced it, and the dread that accompanies it: Just a few hours into the first day of summer vacation, and your recently liberated youngsters are grumbling, "I'm bored." Or perhaps just as bad, they appear content to spend hours on their phone, their tablet or in front of the TV, shunning all human interaction or active engagement with the world.
It's not too late to head off ennui, lethargy and passivity at the pass. Here's just a handful of the options for Wasatch Front parents to get their kids involved in activities that will give their summer a boost of energy and education—and, not for nothing, get them out of your hair for a few hours each weekday.
Discovery Gateway
Join the artists of Samba Fogo for a weeklong morning program (July 9-13) for ages 5-9 providing a foundation in Brazilian song, dance, drumming, culture, craft-making and more. The camp concludes with a performance for family members on July 13, and the $120 per student fee includes a Samba Fogo T-shirt and access to the museum exhibits (full and partial scholarships are available).
444 W. 100 South, 801-456-5437, discoverygateway.org/summer-camps
Imagination Place
Themed weeks for kids 3½-10 years old combine music, performance, physical activity, arts and crafts for a stimulating 90-minute mini-camp. Explore the worlds of pirates, trolls, Polynesian culture and more. Cost $175 per student ($155 for second student).
1155 E. 3300 South, 801-463-9067, imaginationplace.com
The Leonardo
The Leonardo (pictured) keeps your little scientist engaged this summer with weeklong camps that pique their curiosity and offer the museum's trademark brand of hands-on learning. Two options are available for first and second-graders, in two sessions (June 25-29 and Aug. 6-10). In the mornings (9 a.m.-noon), "Colorful Chemistry" serves up experiments with a sweet tooth as children learn chemical concepts through candy. In the afternoon (1 p.m.-4 p.m.), "Myth Busted" teaches kids to wonder about the truth behind urban legends and old wives' tales—like whether the "five-second rule" really works—via direct experience. Camp sessions are $150 per person; $20 extra for half-hour early drop-off.
209 E. 500 South, 801-531-9800, theleonardo.org
Natural History Museum of Utah
Dozens of age-appropriate (from K-8th grade) weeklong experiences are available at the Natural History Museum, both on site and through exploratory field trips. Kids get hands-on learning about biology, engineering and robotics, gardening and food science, geology, outer space and more. Special camps for girls offer safe places to nurture an interest in science and technology. Special courses give participants a chance for one day each at the Natural History Museum, Hogle Zoo, This Is the Place Heritage Park, Red Butte Garden and Arboretum and Camp Kostopulos. Sessions range from $155-$310 per week.
301 Wakara Way, 801-581-4303, nhmu.utah.edu
Ninja Warehouse
For that unstoppable bundle of energy, here's a camp that's all about bodies in motion. Weeklong half-day classes at two Utah locations take participants through an ever-changing series of obstacle courses. Team and individual competitions and free play time on the climbing/swinging/balancing apparatuses are also included. Ages 5-13 are eligible, $224 per person including T-shirt, snacks and closing Friday pizza party. Reservations by phone only.
780 W. Layton Ave.; 3107 Wall Ave., Ogden; 801-707-7915, ninjawarehouse.com
Salt Lake Arts Academy
Throughout the summer, Salt Lake Arts Academy presents weeklong classes primarily for ages 9-16, with half-day and full-day experiences that cover a diverse selection of visual and performing arts. Students can learn fundamentals of photography, explore creating works with paper or felt, fashion glass works or design jewelry. For the performers, workshops focus on music, improvisation and dance. There's even an overnight excursion to Cedar City for the Utah Shakespeare Festival. Half-day classes range $155-$175; full-day $310-$335.
844 S. 200 East, 801-531-1173, slarts.org
SpyHop
Youngsters interested in film and media arts have a great opportunity to get hands-on experiences. Half-day camps for ages 9-12 cover topics including creating an animated film (June 4-8), shadow-puppet theater (June 25-29) and songwriting (July 16-20) for $175 a pop. Full-day courses include partnerships with Clever Octopus on creating a found-object musical instrument (July 9-13) and making a short science-fiction film (July 9-13), or combining rock-climbing with photography at The Front Climbing Gym; full-day classes $325 per person.
669 S. West Temple, Ste. 202, 801-532-7500, spyhop.org
Utah Children's Theatre
If your youngster has already been bitten by the stage bug, or even shows a little facility for theatricality, there's a whole summer full of chances to put on a show at this South Salt Lake venue. There are opportunities for kids from 4-18 to get involved in a wide range of options: short performances on a variety of themes, improvisational comedy, musical theater, stage combat, puppet-making and monologues for film. Each week-long session runs $135-$175 per student, with discounts for registering one month in advance.
3605 S. State, 801-532-6000, uctheatre.org