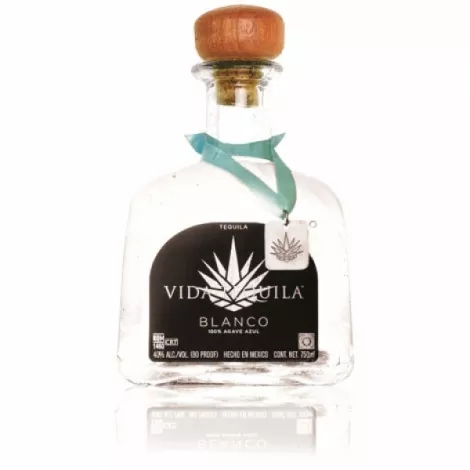 Did you know that one of Utah's most lauded and highly prized products is premium tequila? I
know,
right? Who'd have thunk it?
But, before you start planting agave to get in on the action, you should be aware that although Vida Tequila is a Utah company, the tequila is produced and bottled in the los Altos de Jalisco region of Mexico. Vida's owners, Lisa and John Barlow, live in Draper, which is not an optimal place for tequila production. It is, however, an ideal place for tequila consumption.
Hanging out with Lisa Barlow is a hoot. She's New York born and raised, and peppers her conversations with right? As in: "I was in New York and I couldn't find a party dress anywhere, right? So, I was out in the Hamptons and I had Saks send over six dresses, right?"
She's wearing one of those festive frocks when we meet at Frida Bistro for a Friday-afternoon tequila tasting. She's also brought her portable lounge with her. Yup, Vida Tequila actually has four portable lounges for special events, which can be set up (with the appropriate permits, of course) in nightclubs, on restaurant patios, poolside—anywhere you can imagine tequila being consumed, really. They even come complete with bar and bar stools.
Coming from a business background, Lisa loves to talk about "branding," and the branding for Vida Tequila is top-notch, just like the tequila itself. This is not a Podunk operation. The bottles are hand-blown and packaged in classy white boxes with a Tiffany blue "necklace" draped around each bottle. I told you Lisa was a New York girl.
Vida produces three tequilas: Blanco, Reposado and Anejo, staring at about $50 for the Blanco. For reasons unfathomable to me, the Utah liquor stores carry only Vida Blanco, not the Reposado or Anejo, both highly touted by tequila aficionados. How about supporting local businesses, DABC?

It can't be a quality issue. In blind tastings, Vida tequilas stack up nicely against the competition. This year, Vida Anejo scored 92 points out of a 100 from Anthony Dias Blue, the editor of The Tasting Panel, and Vida Reposado garnered the highest honor—a platinum medal—at the 2008 Agave Spirits Challenge in Cancun, Mexico, where a panel of six judges blind-tasted more than 80 agave-based liquors. For the record, tequilas from Patron, Cuervo, Don Julio, Herradura, Sauza and others—which are available in Utah stores—didn't win anything.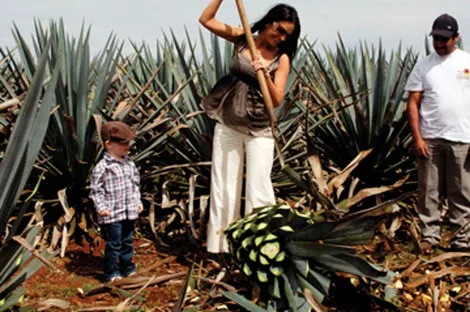 Vida tequilas are only made from the highest quality ingredients, beginning with Mexican blue agave plants. Without going into too much technical detail, after fermentation Vida tequilas go through two distillations, the second of which regulates methanol and alcohol, separates what's called the "heads and tails" and leaves only the good stuff in the middle: the heart. The result is that the second distillation leaves behind unpleasant-tasting compounds and detritus found in some types of tequila, such as a metallic taste or the burning sensation too many tequilas deliver. Drink Vida tequila straight, and you'll find it to be remarkably smooth and subtle—sauve, as they'd say in Mexico. Vida's Reposado and Anejo are aged in oak barrels, which lend character to the liquor but also soften it, like fine Cognac.

A number of local restaurants have recognized Vida's appeal and are living la Vida loca, wishing both to support a local company but also simply for quality reasons: Vida Tequila is some of the best tequila you can buy, at any price. Among the places stocking Vida Tequila—all three varieties—are Pago, Metropolitan, Frida Bistro, Chimayo, The Copper Onion, Fiddler's Elbow, Spencer's and Donovan's.