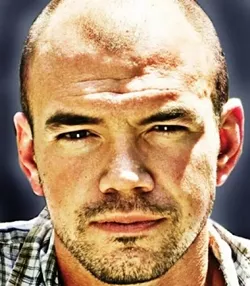 Tim DeChristopher lost his chance to prove in court that human-caused climate change is a real risk. I was hoping for a Scopes Monkey Trial-style debate, but I guess that's not going to happen. ---

DeChristopher (follow him on Twitter @DeChristopher) was hoping to defend himself by arguing that, Yes, he did monkey-wrench a federal lease auction, but, No, he did not have any other good choice but to break the law. He wanted to argue, essentially, that the federal government had gone so far off track that the reasonable, rational and right thing to do was to stop it.

Strangely (since this is a federal court we're talking topabout), under some circumstances, one can do that. U.S. District Judge Dee Benson, however, ruled that as a matter of law, DeChrisher's circumstances ain't them.
Read the ruling (pdf). It was released today.
I wonder what options this leaves for Dechristopher. Obviously, negotiating a plea deal is one option. I don't think he's likely to make an "actual innocence" defense at this point, since he's blabbed all over that he did it. He could argue that he did monkey-wrench the auction, but didn't technically violate the laws prosecutors have charged him with.
Stay tuned.
Follow Me: