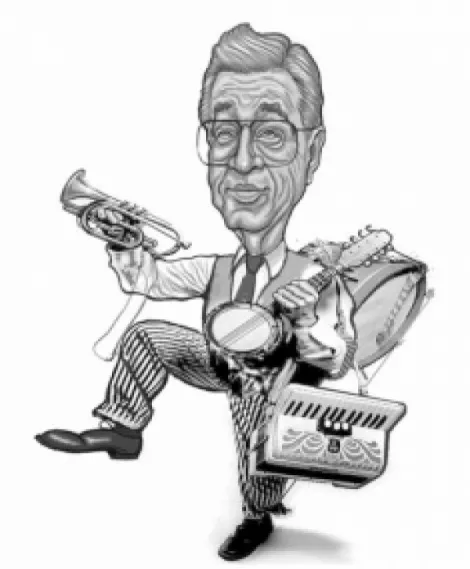 The Deseret News makes a strong statement about diversity: it sucks.---

At the end of this week, the Deseret News will have an entirely white, male and Mormon editing staff for their news desk. The last remaining non-Mormon editor, Brice Wallace, will return to working as a business reporter and former business editor and current assignment editor Greg Kratz will take over the business team.

Wallace has officially been the interim business editor, but has held the position for almost 15 months. So he's an interim editor like Gov. Gary Herbert is an interim governor.

Before dismissing this shift as business-as-usual for the LDS Church-owned Deseret News, understand that just over a year ago the seven-person editing corps on City Desk -- the department where the news and business reporters work -- included two women and four non-Mormons. (Disclaimer: I was one of those non-Mormon editors, but not one of the women editors).

When asked about it Wednesday before a carnivorous meal of roasted meat, City Editor Tad Walch cringed and said that he hopes the current lack of diversity changes soon. So, at least, words are being spoken that suggest diversity is desired. But actions, in this case, probably speak louder. After all, having an editing staff of faithful Mormons is closer to Editor-in-Chief Joe Cannon's "More Mormon" utopia. It may also fit into uber-boss Mark Willes' long-term plans, if only I could actually understand what the hell Willes is attempting to do (outside of consolidating control of everything in the Mormon business empire under him, a strategy that worked incredibly well for him at the L.A. Times).

To be fair, all of the editors at the Deseret News are experienced editors ... well, all of the editors outside of Joe Cannon. They are good journalists with solid ethical foundations, and their religious affiliation does not lessen their skills. But it cannot be ignored that they are all of one faith, one gender and one skin color. It sets a tone for the rest of the staff, and reinforces the perception -- publicly and, more and more, within the newspaper -- that it is a newspaper by faithful Mormons and for faithful Mormons.