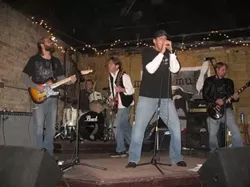 We got three local albums to talk about today with shows spread out until Saturday, all covering rock to some degree. --- First up is the debut release from the band Lucid 8. I'd love to tell you more about this band, but keeping with the theme we left off with last week, there's barely any info about these guys. No response to email, they even had a press agent who never picked up the phone. ...Is this a new "indie" trend I'm not aware of? First it was DIY recordings, then it was staying unsigned and in control of your own work, now this? Refusing to promote your own act and making people find you? For you kids looking to be in a band, and even you experienced folk, here's a valuable question you should ask yourselves from now on: If you don't give a shit about your band, why should we? ...Anyway, I can't locate any audio either so I can't tell you what they sound like beyond their own description which is "original high energy rock". Yeah, sure, whatever that means, so your guess is as good as mine. I do know they're playing at Club Vegas tonight along with Murder Majesty, Johnie3, Bonneville Saints and Collin Creek. Just $8 starting at 8PM. They at least got one thing right, and that was posting an album cover for their self-titled EP.


Then tomorrow night we'll see the latest from the band Monarch. Probably one of the most established names in the rock scene, Monarch have been going strong for years but only have a handful of EP releases to their name. They're one of those bands you see frequently on posters but not too often in the record shop. Kind of a shame for fans but that's the way they like it for now. Their latest EP titled Station: Deva shows great growth from the band, and only reinforces the shame that they don't have a full-length. You can catch the release show at Bar Deluxe playing with local rockers Huldra and on-tour from Seattle, Rishloo! Just $5 starting at 9PM. As a bonus, this is a show I'll be covering for the blog. So if you wanna get on the website in the form of a blurry photo, show up!


Which brings us to this Saturday at Urban Lounge where we'll see the second full-length release from SubRosa. Since this was already written up in this week's issue by that one dude, we'll skip over what you've already read and just tell you that you should go check out this show. Its totally free and features two of SLC's finest heavy rockers backing them up: INVDRS and Blackhole! Their album No Help For The Mighty Ones will be on sale for just $5, as well as specialty made posters to commemorate the show, created by a couple of artists from Copper Palate Press. Show kicks off at 10PM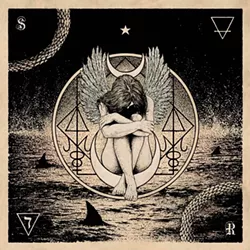 Head out, love music, buy local!