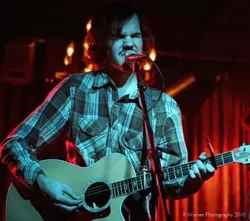 Not much time to waste today as we have SEVEN releases to talk about this week! --- Seriously! A lot of ground to cover so let's start with tonight down in Provo as Cody Taylor will be releasing his debut album. The Pleasant Grove singer/songwriter (pictured right) has been making a name for himself in Provo, mainly playing Velour and Muse Music for the indie-folk crowd, but really hasn't stepped out into the spotlight until recently with some prominent showcases. Now Taylor is looking to make a splash locally with his self-titled full-length album that just hit iTunes this week. A few of the leaked tracks on his website show great promise, and already sounds far better than a lot of the folk albums that came out last year. Probably worth a buy. You can catch him tonight at Velour playing along with The Second Estate, Wolves and Donnie Bonelli. Just $6 starting at 8PM.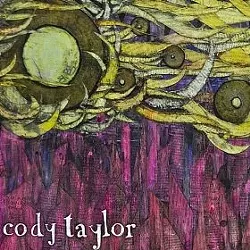 Moving onto tomorrow night we'll start up in Bountiful where the duo of
Melody & Tyler
will be putting out their debut demo release. The married SLC couple have been making music together for a couple years now, but to be honest none of us have really seen these guys perform live, so I don't know what to tell you about them. I can tell you their music falls into that soothing acoustic vibe as the dual guitar rhythm along with Melody's singing hearken back to that mid-'90s rise of Lilith Fair acts. You can pick up a copy of their three song demo called
I Bleed Music
and catch them at this little venue called The Fifth along with
The Wayne Hoskins Band
and
Naarah Black
. $5 starting at 9PM.
Meanwhile Jef Doogie will be releasing a double-album over at Bar Deluxe. Clearly local hip-hop is making a comeback this year with several releases on the way, but this one looks to be the most impressive so far. JD has been busting his ass for quite some time around the area and playing with some of Utah's finest, but hasn't quite gotten the recognition he probably deserved from those shows. Now he's busting out this
fifty song
album titled
Thoughts That Count
onto the scene via Self Expression Music, and if the small sampling I've heard is any indication, this might just be the front runner for best hip-hop album of the year. Spinning and singing with him will be GeorgeLife, Kaotic, Lam & Fleet, Kenneth Duane, Genius, Bloswick, MC Blu and Dallas Archuleta. Admission is $10, but the album is FREE, and considering the talent in house... well worth the door price.
Next up over at Urban Lounge will be the latest from
Bronco
. The 2011 CWMA finalists have been hard at work over this one and haven't disappointed, Enough rock to catch the harder audiences, enough country to get the folk-lovers in, and a hint of southern soul to complete the mix. We've written a few articles on them in the past month (including
this one from Brian Staker
back in January) so let's not rehash what's already been written. You can catch them along with
Callow
,
Fauna
and
The Rubes
tomorrow for just $6 starting at 9PM. Plus, if you'd like to get on the blog via a blurry audience shot, I'll be there covering the show.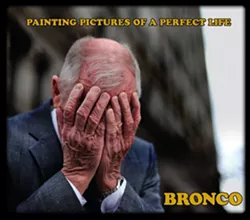 Which brings us to Saturday night where
The Future Of The Ghost
will be playing a double-header. Some writer dude already wrote
an article about the new line and album (A Blessing For Your Heart) in this week's issue
, so we'll skip over the finer details you already should have read and get right to the shows. Starting at Kilby Court at 7PM they'll be playing with
The Spins
and
SLFM
, and then at 10PM they'll make their way over to Urban Lounge to play with
Birthquake
and
Palace Of Buddies
. Both shows just $6 with albums and merch on sale.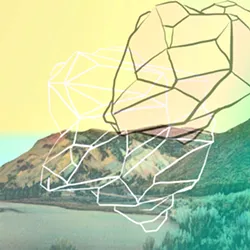 Meanwhile over at The Post Theatre we'll see the debut of
The Old World
. For those of you unaware, this is actually our old friends in Matt Ben Jackson (who fans took great delight in poking fun that no one was named Matt, Ben or Jackson in the group) under a new name and slightly tweaked form of rock. Fans have been waiting for this album under the old moniker for some time now, but it never seemed to find a release date and kept being pushed back. And aside live performances, no one has really heard what this new self-titled album has in store. But if you like the first incarnation you'll probably enjoy the new one. You can catch them playing with
Mountain Hymns
at 7PM for $10, and copies will be on hand for sale.
Which brings us to our final release, which oddly enough is already out anyway.
Sayde Price
released her album
Wilt All Rosey
back in August last year to much acclaim, but now two things have happened for her career. Its officially been added to iTunes after a long wait, and she's officially signed onto Northplatte Records as part of their stellar lineup. So to celebrate both events she'll be having a secondary release show at Muse Music in Provo on Saturday, and will be giving away free copies of the album as a gift to those who come. Playing along side her will be
Desert Noises
and
NightNight
. Just $7 starting at 8PM.
Head out, love music, buy local!