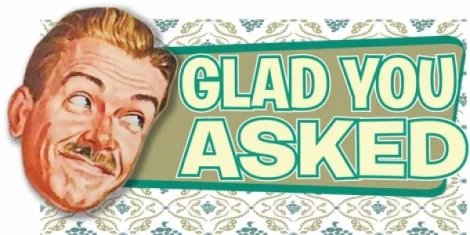 Dear GYA, What the hell, man? After watching the Emmys last night, I'm a little annoyed no one has asked me what I'm wearing. Well, if you must know, currently I'm sporting a pair of white ankle socks from Fruit of the Loom and a green towel by ... eh, I don't know, it's just a towel.--- Anyway, anything happening tonight where I can show off my designer wear? - Hank Billington, Ogden
Hank, it's good to represent your favorite designers. I prefer Hanes tagless. Here's what's up tonight:

Ben Taylor will be onstage at The State Room. The son of Carly Simon and James Taylor, Ben (and his impeccable genes) released his newest album, Listening, earlier this year and it's already considered to be one of his best. Amy Lennard and Wes Kirkpatrick will kick things off. The show starts at 8 p.m.
Didgeridoo master Randin Graves will be performing at Weber County Main Library. Graves spent over five years studying alongside the Aboriginal people of the Land Down Under. Check out his extensive didgeridoo collection and, of course, the master himself. The show starts at 7 p.m.
The one-man band of Scott H. Biram will be live at Urban Lounge. The Texas native is known for his country-punk infused sounds, like the hit song "Blood, Sweat and Murder," which has been used on such shows as Dog the Bounty Hunter and My Name is Earl. Restavrant will be opening things up. The doors open at 9 p.m.
Other worthwhile events happening tonight:
- The indie band Hume will be at Kilby Court, starting at 7 p.m.
- The supreme circus act Dragons will be at Energy Solutions Arena, starting at 11:30 a.m.
- The Republican will be hosting Pub Quiz Night, beginning at 9:30 p.m.
For today's complete list of things to do, click here.