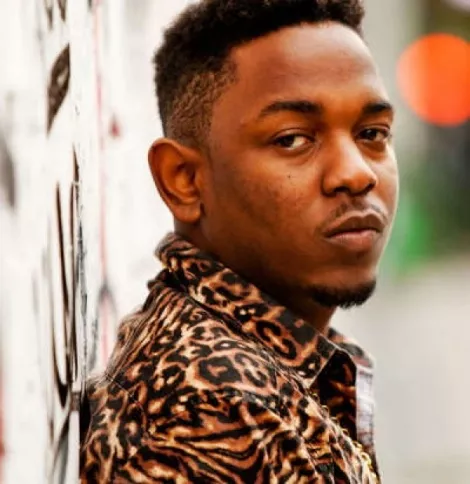 The last time I saw Kendrick Lamar was two years ago at the Paid Dues Music Festival in San Bernardino, Calif. He was performing with his entire crew Black Hippy (Jay Rock, Schoolboy Q and Ab-Soul) on one of the smaller side stages.--- Most of the people there had no clue who they were. In fact, the majority of the crowd at that stage were waiting to see a rare Visionaries reunion show, myself included.
But that afternoon when Black Hippy stepped out, people paid attention. Lamar and company performed a tight, high-energy set. To me, a good hip-hop show is all about energy. You don't need fancy lights, dancers and fog machines -- all it takes is an emcee that raps like he wants to be there. Watching Black Hippy that afternoon was like witnessing Lebron's first game in the NBA. They were young and hungry. Looking back, it was probably one of the best rap performances I've seen in a decade.
A lot has happened in the last two years. Kendrick Lamar performed at the 2012 Coachella Music Festival alongside Dr. Dre, Snoop Dogg and, of course, Tupac's hologram. He also signed a joint-venture deal with Dre's Aftermath Records for his upcoming release good kid, m.A.A.d. city (which comes out tomorrow Oct. 22) But Kendrick isn't the only one blowing up, everyone in the Black Hippy crew is getting theirs, and rightfully so. They deserve it.
So, when I heard that Kendrick Lamar, Ab-Soul and Jay Rock would be performing in Salt Lake City at The Depot, you can bet your ass I was excited. I knew this show would be solid when I walked up to the venue and spotted Jay Rock and Ab-Soul in a Chrysler Town and Country ripping a fatty blunt. Unfortunately, both of them had super-short sets, like five songs short. But it was all good -- they both took advantage of their time performing classics like "Terrorist Threats," "Black Lip Bastard Remix" and "Hood Gone Love It."
On a side note, every time I see Ab-Soul, he reminds me of Easy-E. Maybe it's the hair and sunglasses. Or maybe it's the fact he raps his ass off whenever he's onstage. I'm gonna have to say it -- he should have headlined this tour.
That might piss you off to hear, but, in all honesty, Kendrick Lamar's performance last night was straight-up lazy. I understand that Salt Lake City was his second-to-last stop on a 22-city tour, but Lamar's presence was about as strong as Obama's at the first debate. He was barely there. He looked and sounded tired, and his whole set seemed unplanned.
Half way through "ADHD" he stopped the music and asked what the crowd wanted to hear. Whenever rappers do this, it pisses me off. I mean, shit, he's played 20 shows in a row and he hasn't planned a set list yet? "Whatta ya'll wanna hear? Nah, nah, not that. What else ya'll want to hear?" At this point, I chugged my beer and browsed Facebook.
You know, I'm psyched that fans shelled out $30 to hear him be indecisive. Because if you were there and you enjoyed that, you should pay me to hear my girlfriend and I pick a restaurant. At one point, a dude behind me yelled, "Nigga, I ain't high enough for this shit!"
Ab-Soul and Jay Rock put on such strong performances that, when Kendrick Lamar came on, it felt like the energy in The Depot came to sputtering halt. The songs he did plan and perform seemed forced and exhausted. Maybe he was tired or maybe he just didn't give a shit; I guess we'll never know. But as a fan, if Lamar expects his name to remain in sentences with Dr. Dre, he needs to get his ass onstage and rap like it, even if it is the tail end of a tour.