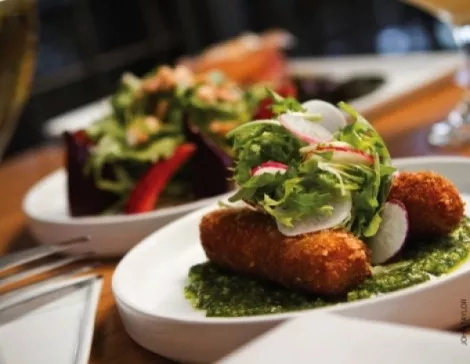 Mark your calendar for next Wednesday, Feb. 27, when Finca restaurant will team up with High West Distillery for a special evening of "Whiskey & Tapas." ---
Finca Executive Chef Phelix Gardner and his team will prepare a selection of four tapas, paired with four different High West whiskeys. The High West Distillery whiskeys featured will be American Prairie, Rendezvous Rye, Son of Bourye & Campfire.
The cost for this whiskey & tapas event is $25 for four tapas and $20 for four whiskeys, plus tax and a 20% gratuity.
The Finca Whiskey & Tapas event is an intimate evening, limited to 18 guests.
For reservations, RSVP to Scott@FincaSLC.com or call 801-487-0699.