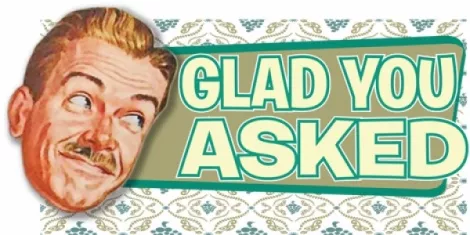 Dear GYA, Did you see that apology letter from The Onion this morning? They sent out a tasteless tweet during The Oscars and it was far from funny. But you know, I appreciate it when someone owns up to a bad joke. That being said, I'm still waiting for Seth MacFarlane's long, long apology letter. Anything to do while we wait? - Mark Legitwater, Orem---
Mark, We will never see an apology letter from Seth. I'm not sure if you noticed, but every joke that was uttered from Seth's mouth last night was followed by an apology. Nonetheless, there are still some good things going down today:
SLC Green Drinks and E2 (Environment + Energy) will be throwing a "green" party at Zest Kitchen & Bar tonight. Expect tasty beverages and appetizers from Unsacred Brewing and Zest. The party is being billed as an "informal opportunity to chat "green." Salt Lake City's E2 Business program works with advancing an environmentally friendly lifestyle for our community." The shindig starts at 6. There's a suggested $5-10 donation.
For some classical chamber music, check out the Utah Chamber Artists Winter Concert happening at Libby Gardner Hall. The show starts at 7:30 pm. Tickets are $15; $10 with a student ID.
At the Rose Wagner Center tonight is Pygmalion Production's play Cheat. "Set in 1945, it primarily follows two women—Roxy and Reva—who have been working at an aircraft-repair factory in patriotic "Rosie the Riveter" fashion. But when the men return from war, it's not easy for many women to return to the wife & mother expectations and loss of independence. And it's even harder for Roxy and Reva, whose relationship had developed into something more than just co-workers." The show starts at 7. Tickets are $20.
For today's complete list of things to do, click here.