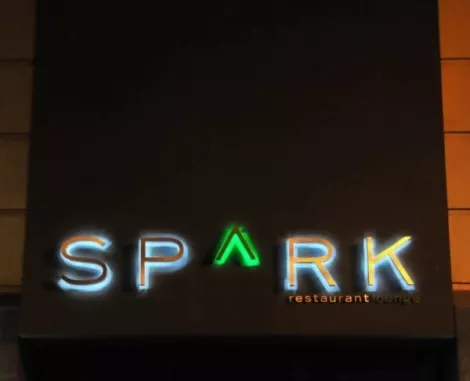 The conservative think tank the Sutherland Institute posted a blog in defense of the Legislature's recent decision to not remove Utah's "Zion Walls"—the partitions that shield restaurant-goers from having to view the pouring of alcohol. ---Provo restaurant owner and member of the Church of Jesus Christ of Latter-day Saints Blake Ballard was quoted on a website criticizing the wall and now is shocked by Sutherland Institute Director Paul Mero's post that seems to question the faith of LDS restaurant owners simply for allowing the sale of alcohol in their businesses.
In an April 16 post on the Sutherland Institute's website, Sutherland director Paul Mero explains why measures like the "Zion Wall" are the kinds of liquor regulations that should be supported because they curb a "culture of drinking."
But the post also offered a call to action for Mormons to push for ever-more aggressive liquor regulations to curb this drinking culture. And in one paragraph Mero seems to speak directly to LDS restaurant owners who serve alcohol in their restaurants-- like Ballard who was quoted in an interview posted to the libertarian-leaning Libertas Institute website only a week prior. Mero says (to an unnamed LDS restaurant owner): "We will question his choice, if he is a faithful Latter-day Saint who makes all of his own business decisions, to sell liquor at all."
Ballard, who owns Spark restaurant in Provo, sees "the lack of professionalism" from that statement as undercutting the Institute's attempts to approach the debate from a principled stance. He questions why the Mero presumes to speak like an LDS leader and not just the director of a think tank.
"[Mero] has a public-policy think tank presuming to say 'We are going to question members of a certain faith [who] do certain things we think may not be in accordance with their own faith'-- Even though my faith doesn't have a problem with it?" Ballard asks. "How are you going to 'question me' Paul? Are you going to run negative campaign ads against LDS business owners?"(Full Disclosure: the author graduated in the same high school class as Ballard.)

In response to Ballard's criticism Mero stresses that he never named him or his restaurant in his blog. Mero also say that it was the Libertas Institute that played the religion card in the first place by interviewing Ballard as a way of critiquing the "Zion's Wall."
"They're playing the LDS card to justify why it's ok for a Latter-day Saint to oppose the Zion Curtain," Mero says. "I think as long as they're going to open that can of worms they ought to expect to get some pushback. These guys don't just get a pass."
Mero also says a public policy think tank can and should discuss religious values in political issues without being accused of trying to speak for a church. "If you want me to say it I will: The Sutherland Institute is not the Church of Jesus Christ of Latter-day Saints, we are not an arm of the Church of Jesus Christ of Latter-day Saints, and outside of a table at an annual [Sutherland Institute] dinner we receive no money from the Church of Jesus Christ of Latter-day Saints," Mero says.
While Ballard is still shocked religion is a card Mero saw fit to play against restaurant owners, in general he feels Mero's argument in the post doesn't add up for lots of reasons unrelated to religion.
Mero's post admits that "We realize there is no science behind how the Zion Curtain may reduce liquor consumption" but argues that it's a necessary regulation, regardless, because it curbs the "culture of drinking" that he states does lead to more drinking--a point frustrating to business owners like Ballard.
"What's strange to me is that [people] want to debate how bad alcohol is-- well that's not what we're talking about—we're talking about the Zion's Wall," Ballard says. He points out that there are already regulations in place that don't burden businesses the way constructing a "Zion's Wall" does, that help prevent a culture of drinking. Current law, for example, says restaurant patrons have to eat food to be able to order alcohol and must stay seated while they drink, preventing the appearance of a bar where people just drink and can roam the establishment socializing with booze-in-hand.
"The thing that is crazy to me is that if you think alcoholism and underage drinking and alcohol-related fatalities and crimes are such problems then let's attack those crimes," Ballard says. "If you want to fine me more if I serve alcohol to someone underage—I'm fine with that because I trust my staff and my ability to train them well. That's what's so hard in talking to people about Zion's Walls--most of them don't get it."