Welcome to The Secret Handshake's best of SLC's Craigslist -- a monthly, handpicked selection of Salt Lake City's finest weirdos and useless hoo-haa.--- As a writer, Craigslist is a decent source for story leads. But unfortunately, not everything on Craigslist pans out as useable fodder, and the deeper you dig, the more likely you'll unearth something horrible. But, just because none of these links panned out as Secret Handshake stories doesn't mean they should go to waste. So, here's this month's bag of weird:
Not a cop and lookin' to bake up some weed.
Craigslist title: Tryna keep it real 420 style - w4m - 21 (Lehi)
Text from post (edited for brevity and clarity): Lookin' to blaze the 420 with someone cool ... live in Lehi. Also lookin' to buy some. Help a sista out. I'm 21 and very bored. I'm real, it was like too hot yesterday which is outrageous. Hit me up to chill today as soon as possible. Put happy smoker in the subject line.
Yeeeaaaahhh, so, uh, after we get super-drunk on marijuana all #gangnamstyle, we should exchange fingerprints and then confess to some misdemeanors.
---
I'll trade this Bill Murray autograph for a netbook
Craigslist title: If you like baseball and the actor Bill Murray, then you will like this - $1 (Springville)
Text from post (edited for brevity and clarity): I have up for trade a large framed picture of the Salt Lake Trappers baseball team from 1987. Bill Murray the actor (Ground Hog Day, Ghostbusters, Caddy Shack) was part owner of the team along with his brother. Toward the bottom there is a photo of Bill (which he autographed) standing next to a few of the players. Bill had this made for one of the officials on the team. That person passed away a few years back and it was given to his nephew. The nephew wasn't into baseball so it ended up with me. It's a great conversation piece and the only one in existence. I will consider all offers but here are some things I would be interested in: cars, trucks, gift cards, tools, large toolbox, high-end binoculars, guns, nice men's watches, laptops and netbooks.
Seriously? A fucking netbook?! Not even an iPad or an Nook, but a netbook?! Come on, this should be on display for the good people of Ogden, not traded for a Toshiba.
---
You're gonna die anyway, it might as well be in this parachute plane.
Craigslist title: Powered parachute, paraplane - $5,000 (Logan, Utah)
Text from post (edited for brevity and clarity): I have a 2-seater, powered parachute for sale or trade. It has damage but it is minimal and inexpensive to fix. I will trade for UTV, 4-wheelers, bass boat, deck boat, or cash; will even consider a camp trailer under 25 feet. Cash is always king and $3,500 cash will make it yours.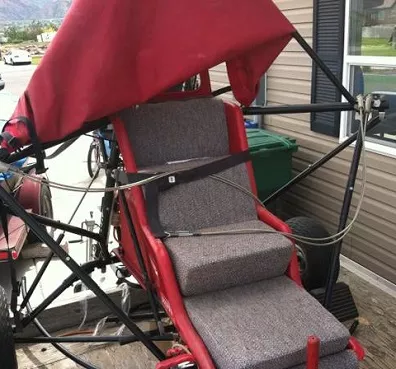 Just think of all the cool things you could do in this thing -- parachute plane into a volcano, parachute plane into a silo filled with dynamite, parachute plane into a prison to free your son who was wrongfully incarcerated. The possibilities are endless.
---
My boyfriend cheated on me, so I'm giving away his shit.
Craigslist title: Nike Jordans - 12 Pairs - Size 11.5
Text from post (edited for brevity and clarity): My boyfriend cheated and left his shoes ... so they are gone. All brand-new and mint condition. This will teach him. Please call, don't text _______.ask for Angie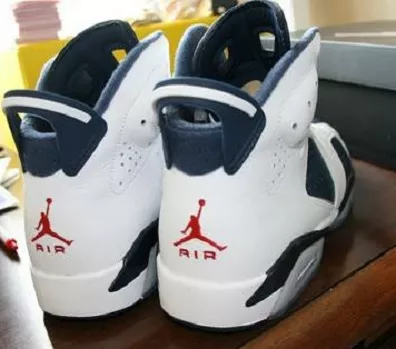 Whoever ends up with these kicks will, for the rest of their lives, have some psycho boyfriend looking to kill them -- someone with skills; skills he's acquired over a long career.
---
Why aren't there tickling services?
Craigslist title: I'm looking for a tickler (SLC)
Text from post (edited for brevity and clarity): This might sound weird, but I'm looking for someone who is good at tickling. There are people who do massage therapy and other stuff but I never see ads for tickling services. This isn't intended to be something awkward, I just like to have my back or arms tickled.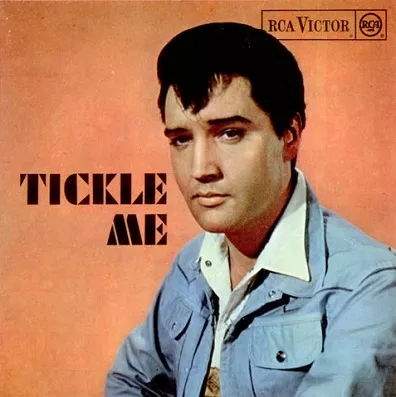 I was tickled once. I hated it. But, people like all sorts of abusive crap on Craigslist, so finding this doesn't surprise me at all. Oh, and Elvis really did make a movie called Tickle Me.