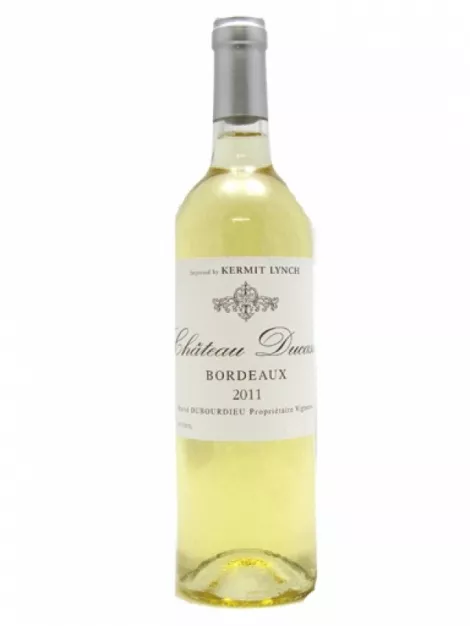 It seems to me that, here in the United States, even though Sauvignon Blanc is quite popular, France's Bordeaux Blanc is often overlooked. --- We seem to cherish the red wines from Bordeaux, but not so much the whites.
Dry white Bordeaux wines are typically dominated by Sauvignon Blanc, which is blended with Sémillon and Muscadelle. These wines are much less herbal and fruit-forward (i.e. more subtle) than Sauvignon Blanc from, say, New Zealand. Less dry (sweeter) Bordeaux blanc is made with heftier portions of Sémillon.
One of my favorites is Chateau Ducasse ($17.99), which has gorgeous white-peach aromas on the nose and nice acidity and minerality from the Sauvignon Blanc. It's a blend of Semillon (60%), Sauvignon Blanc (35%) and a splash of Sémillon (5%).
Bordeaux Blanc is pretty versatile with a wide range of foods, pairing well with many chicken, seafood, fish and pork dishes. It's even a good partner for lighter Asian fare.