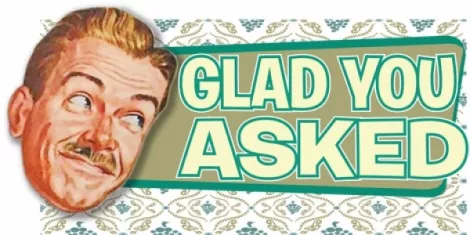 Dear GYA, Kids these days don''t know the first thing about social distortion, paranoia and neurosis. I used to be punk as hell, damnit. But then I got married, had kids, bought a Ford Windstar and started Tivoing episodes of Modern Family. Am I punk enough to go to Black Flag tonight? - Frank Stumper, Cottonwood Heights
Frank, nothing is more punk rock then being a family man... this doesn't include watching
Modern Family
. Here's the low-down for tonight:
Legendary hardcore punk band
Black Flag will be at The Complex
this evening starting at 8 p.m. HOR and Cinema Cinema are also on the bill. Tickets are $20.
Los Angeles-based alt-ambient band
StaG will be at Kilby Court
tonight. Ben Best and Ocean Commotion will also be performing. The show starts at 7 p.m. Tickets are $8.
Folk-rock singer
Amos Lee will be at Red Butte Garden
. Local band Desert Noises will warm things up. The show starts at 7:30 p.m. Tickets start at $27.
For tonight's complete list of things to do,
click here
.