While one convention is currently dominating the weekend, there are a number of people gearing up for what may be the last official festival of the summer fest season. (Okay, technically it's fall, but who the hell really cares?) The SLC Comedy Carnivale will be kicking off near the end of the month on September 25, bringing the city four days of standup and comedic performances for a cheap price, and giving those who check it out major exposure to local comedians. One of the people participating in that event is local standup Aaron Orlovitz, who we're chatting with today about his career and thoughts on local comedy. (
All pictures courtesy of Orlovitz.
)
Aaron Orlovitz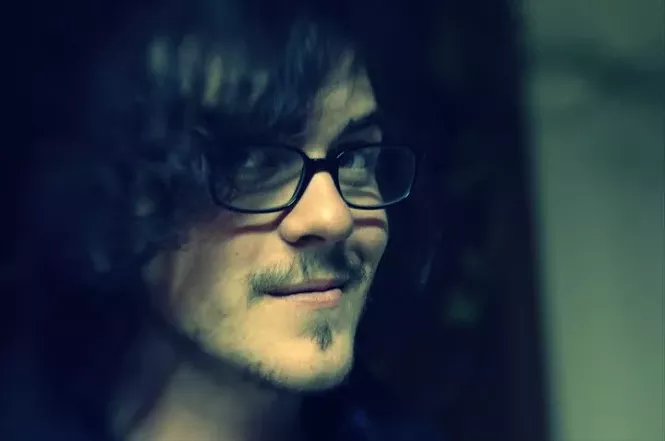 Aaron Orlovitz on Twitter
Gavin: Hey Aaron, first off, tell us a little bit about yourself.
Aaron:
Well I'm 24 years old, and that's an age where you can still care that you are a disappointment to your parents, which I am. I also I tell jokes sometimes.
Gavin: What first got you interested in standup comedy, and who were some of your favorite comedians growing up?
Aaron:
Oh man, I never really watched stand up as a young kid but Robin Williams was the first comedian I ever really latched onto, followed shortly by Jim Carrey. Their movies made me realize how much I liked to laugh. Growing up I'd do anything to get a laugh which got me into trouble a lot. In high school I kind of latched on more to my Jewish heritage and kind of saw comedy and standup as a part of that culture so I got very into Mel Brooks, Larry David, Woody Allen, Jerry Seinfeld, etc. Lately I cant get enough Marc Maron and Dan Harmon.
Gavin: What originally brought you to Utah and what made you decide to stay?
Aaron:
I moved here from Cincinnati right as I was starting high school so I really didn't have much choice my dad's family lived out here and he wanted to be closer to them.
Gavin: What officially brought on the decision for you to attempt it as a career?
Aaron:
Honestly I had been telling people I was going to be a standup comedian since I was in the 4th grade. I think I was just at this point where no one actually believed I'd do it so out of some sort of spite; I tried it and became addicted.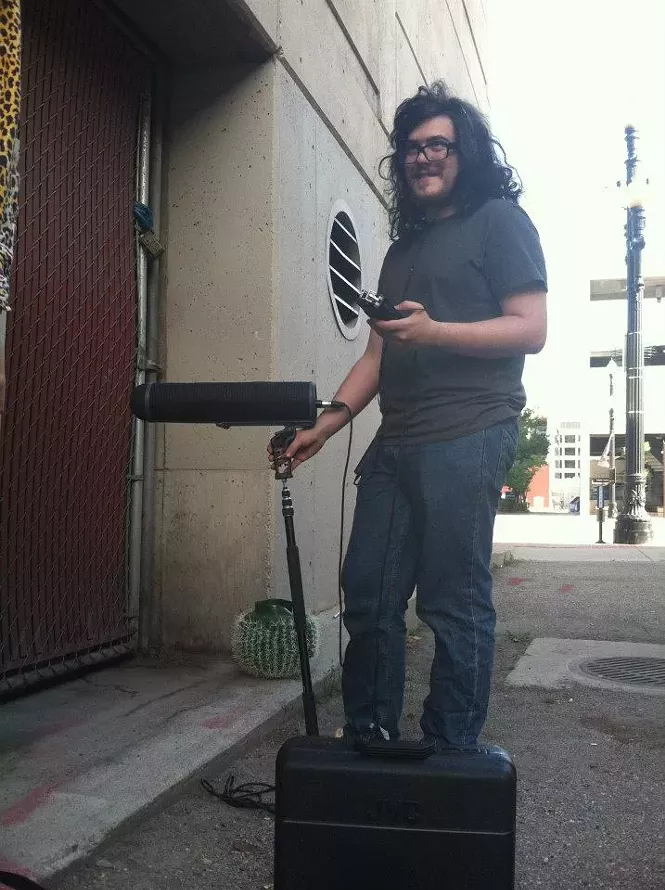 Gavin: How was it for you breaking into the local lineups and getting gigs?
Aaron:
I think it may have been easier for me than for others, I started by doing strange like musical variety shows and things because I had no idea how to break into a comedy scene. I didn't even know there was one. When I eventually found it, at a comedy competition at 5 Monkeys, I already had a bit of experience. Also it seemed fairly early on I had some pretty cool people in my corner Nicholas Don Smith particularly comes to mind.
Gavin: When you first started out, what were some of the lessons you learned about performing?
Aaron:
I feel like I am still just starting out, but a big lesson I learned one night after horribly bombing at Johnny's on second in front of my friends Michael Moon, Levi Rounds and Jackson Banks is that not every crowd is the same, something that killed even hours before can fail miserably somewhere else.
Gavin: What's it like for you personally coming up with material and deciding what works and doesn't?
Aaron:
I get most of my material in two ways. The first is just by shooting shit with my buddies, I'll say something that gets a big laugh and make a note of it and try and work it into some kind of bit. The second comes from when I'm in a fit of depression or loneliness or some other negative emotion; I try to step outside of myself in those moments and usually I find something to laugh at if not I just watch five or so hours of
Cheers
.
Gavin: How is it for you interacting with other local comedians, both as friends and competitors?
Aaron:
It can be really strange; I usually want everyone to do well but just slightly less well than me. It's kind of a shitty thing to admit. However I really like the people in the local comedy scene and have made some really good friends. I would be really happy to see any one of these guys make it.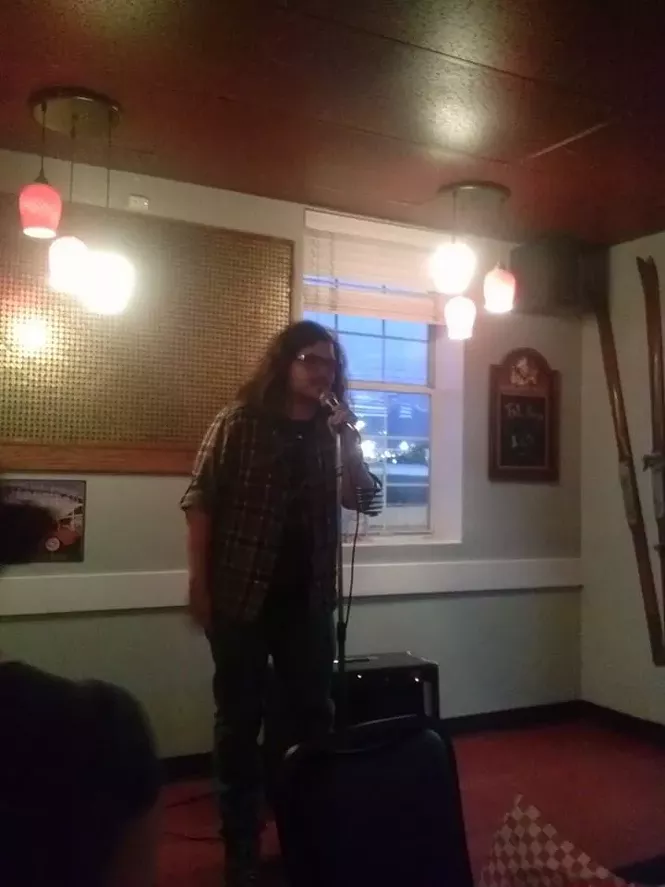 Gavin: How has it been for you coming up through the independent circuit in Utah and working with the array of talent we have coming up at the moment?
Aaron:
It's been pretty alright. I really like the kind of weird sense of kinship all of us feel. There are a lot of great people and we all are kind of struggling in a way that's sort of under-appreciated locally. The struggling amateur comedian is a significantly less romantic idea than say the struggling musician or something.
Gavin: What's your take on the standup scene and the work coming out of it?
Aaron:
I think we have something really great in utero. I think if we don't die in the womb the local comedy scene could really birth into some very interesting and hilarious stuff and hopefully even more recognition.
Gavin: Aside yourself, who are some of your favorites you like to check out around town?
Aaron:
Abi Harrison and Jackson Banks never fail to make me laugh. To anyone reading this who has not seen one of their shows you should do yourself a favor and check them out. In addition to them there are quite a few Nicholas Don Smith, Natashia Mower, Michael Moon and Jonny Brandin just to name a few.
Gavin: What are your thoughts on the clubs that provide comedians a forum to perform, and the work they do to help bring in audiences?
Aaron:
I appreciate anywhere that will let us perform. I've really enjoyed the open mic at Mo's Diner they let us stay even after running out real paying customers. The only real comedy club around is Wiseguys, which I haven't really done much with (hopefully that will change someday) but the open mic as well as the local headliners they have there are pretty cool.
Gavin: Whats your opinion of national stand-up comedians coming through town and what that does for the local scene?
Aaron:
I'm glad that they stop here it lends our town some legitimacy, and allows us locals to see up close what the big leaguers are like.
Gavin: What advice do you have for people looking to getting into standup comedy?
Aaron:
Bite the bullet and just do it, get out to an open mic and just do it. Then if you get the taste it won't be hard to do it again, and if you don't this isn't the thing for you. Standup is terrifying but edifying in a way like nothing else I've ever experienced.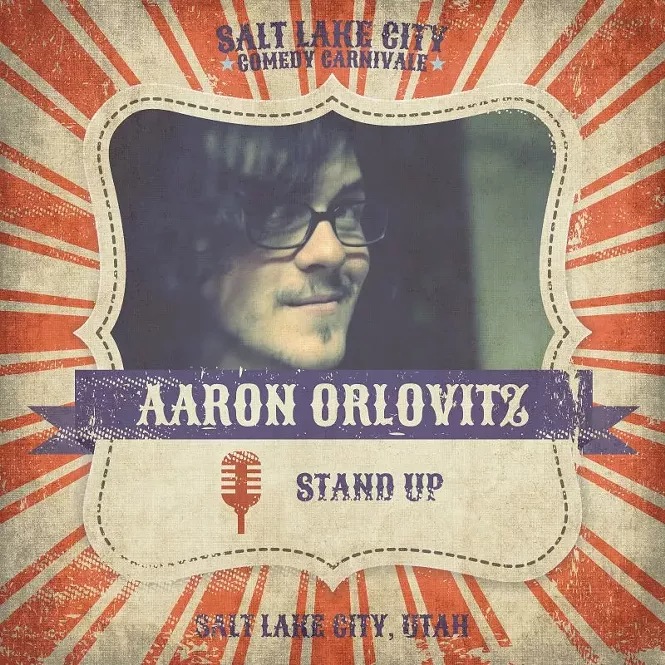 Gavin: What can we expect from you over the rest of the year?
Aaron:
More and more, I'm trying to get a sketch thing off the ground so look for that sometime soon. Also some local guys and I are thinking about writing a musical.
Gavin: Is there anything you'd like to promote or plug?
Aaron:
The Salt Lake City Comedy Carnivale!!! Sept 25-28th I'll be performing a couple of times along with some other great local and touring comics.