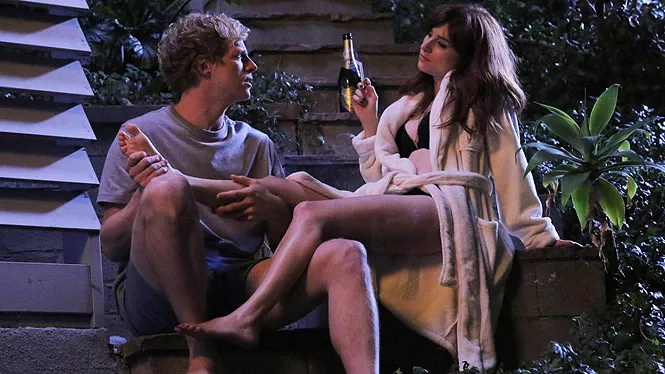 What's new on the tube tonight:
Married, You're the Worst (FX) Season Finales: The real breakout comedy of these two is You're the Worst, a fantastically twisted-yet-sweet tale of romantic toxicity that you should make every effort to catch up on now that its first season is closing. Going by the online buzz-love, You're the Worst seems like a lock for Season 2; if the meh Married returns, as well, it's going to have to seriously step up its game. Repeat: WATCH THE HELL OUT OF YOU'RE THE WORST. Got it?
Tim & Eric's Bedtime Stories (Adult Swim) Series Debut: You may want to get those "special" brownie snacks ready.
Satisfaction, Rush (USA) Season Finales: So … what were these about, again?
The Honourable Woman (Sundance) Miniseries Finale: And this? Damn, there were a lot of shows this summer …
Dating Naked (VH1) Season Finale: Unfortunately, I do remember this.