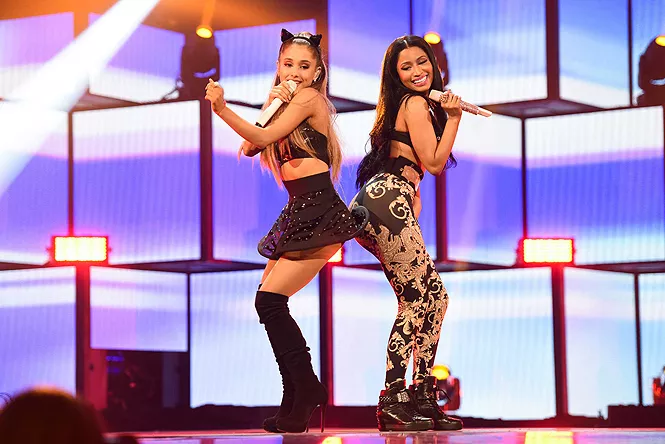 I Heart Radio Music Festival (The CW)
What's new on the tube tonight:
I Heart Radio Music Festival (The CW) Special: To please the corporate radio overlords, several "artists" gathered in Las Vegas recently to lip-sync to the already overplayed hits, including Ariana Grande, Nicki Minaj, Taylor Swift and, because your dad is probably watching in the other room, sleaze-metal geezers Motley Crue. The CW will now show said lip-syncing over two nights. Oh, and there's also Ryan Seacrest, because who else would preside over The Death of Music?
NCIS: Los Angeles (CBS) Season Premiere/New Night: There are now three NCISes on the air. We're all aware of this, right?
Castle (ABC) Season Premiere: What happened to Castle? Kidnappers? Assassins? A last-minute "Get out while you can!" call from George Clooney? Your mom will tell you all about it tomorrow.