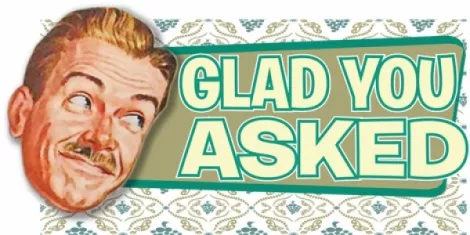 Dear GYA, As a dad who loves dubstep, I think it's a little unfair that our kids don't invite us to more EDM shows. Who do you think pays for all these LED gloves, pacifiers and neon furry boots? DADS. Who do you think stays at home playing Skrillex ballads on the guitar while pacing around in cargo shorts? DADS. Just for once, it would be cool if these kids realized that dads love dubstep too. - Frank Pulooski, Sandy
Frank, you're right. It's a shame kids and parents aren't bonding over dubstep like they should be. Perhaps you should just go to the Skrillex show and surprise her. She'd love it! Here's the details:
Dubstep producer
Skrillex will be at The Great Saltair
tonight. GTA and Alesia are also on the bill. The show starts at 6 p.m. Tickets are $50.


A few other options for tonight:
Captured By Robots
, a one-man band surrounded by robots playing instruments, will be at Bar Deluxe this evening. Worst Friends and Cornered By Zombies will open up. The show starts at 8 p.m. Tickets are $10.
Prog-rock band
Born of Osiris will be at In The Venue
. Thy Art Is Murder, Betraying The Martyrs, Within The Ruins and Erra are also performing. The show starts at 6 p.m. Tickets are $20.
Indie-pop band
Smallpools will be on stage at Kilby Court
. Waters will kick things off. The show starts at 7 p.m. Tickets are $12.
For tonight's complete list of things to do,
click here
.