If there's anything scarier than ghosts, blood-sucking fiends or ax murderers, it's the dark, twisted side of love. And that idea is explored in sexy, spooky detail on the ambitious new project by local electro-pop/dance duo MiNX,
Together Forever.


A full-length electronic album,
Together Forever
is also the soundtrack for a silent, mostly black & white film. Each of the 13 tracks on the album, co-produced by MiNX and SELECTA of local electronic duo Muscle Hawk, has its own music video, which combine to make up the full film. Every week since the beginning of August, MiNX has been releasing one music video from
Together Forever
, gradually revealing the surreal story of a character simply called Girl, played by MiNX vocalist Ischa. The girl is a prostitute who falls desperately in love with a married customer named John—played by MiNX guitarist Raffi Shahinian—and she dreams endlessly about escaping her job and sometimes violent clientele and running away with him. But when John refuses to leave his wife and family to be with her, the girl resorts to terrifying measures to be "together forever." The story is "very Halloween-y and creepy and weird," Ischa says.
The film, co-produced and directed by MiNX and Mario DeAngelis of Salty Horror Productions, was inspired by influential Italian producer and electronic musician Giorgio Moroder's 1984 electronic take on the 1926 science-fiction film
Metropolis
, as well as the dark-bobbed character Lulu from the silent film
Pandora's Box
.
Twelve episodes have been released so far, and at midnight tonight, MiNX will reveal the 13th and final episode of
Together Forever,
which can be viewed at
YouTube.com/minxduo
. And on Halloween at 10 p.m., there will be a free screening of the full film at
Brewvies
, followed by an afterparty at a location that will be announced after the movie. The album and full film will be available for purchase on their
website
.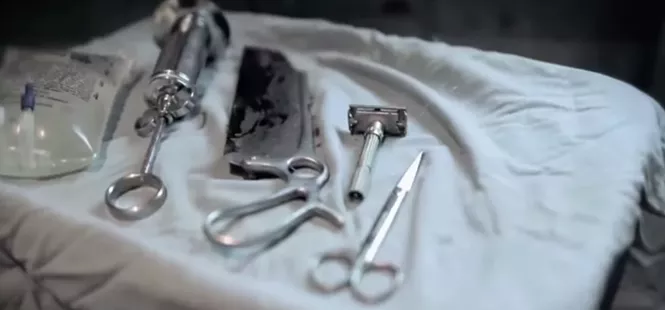 The latest episode, "Twelve," is below, but do yourself a favor and start from the beginning of the series so you can get caught up before the final episode is released.