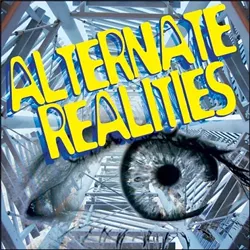 A video shows a a Philadelphia correctional officer knock a prisoner to the ground who posed no threat to him, before he and another guard continued to attack the prisoner.
Top of the Alty World
"Video shows Philly guard beat prisoner, but prisoner is charged"—
Philadelphia City Paper
After rural states cracked down on prescription drug abuse now many regions are facing an unprecedented heroin crisis.—
The Atlantic
Inmate firefighters in California provide an immense service to the state, but also raise questions about why such low-level offenders are incarcerated in the first place.—
BuzzFeed
A 19-year-old widowed mother and survivor of the carnage of the conflict in Syria uses photography to interpret her world and find hope.—
UNHCR Tracks
Top of Alty Utah
Salt Lake City Weekly
examines the three constitutional amendments Utahns will see on the ballot for election day.—
Salt Lake City Weekly
Utah Political Capitol looks at the some of the bills by title being readied for the 2015 Legislature covering education, public safety and taxes.—
Utah Political Capitol
Attendance numbers are in showing 35,000 people attended the Utah Pride Festival.—
Q Salt Lake
The League of Women Voters are troubled by the apathy of candidates for office who can't be bothered to fill out a three question survey for the nonpartisan group's voter's guide.—
Salt Lake City Weekly
Rantosphere
Shon Harris for the Utah Politico Hub compares a recent BYU poll and a Dan Jones/Utah Policy poll on the electoral races including the competitive 4th Congressional District race.
"The Democratic improvements on the congressional race over the Dan Jones poll can be largely attributed to overly small sample sizes rather than a skewed makeup of respondents. BYU's distribution of these congressional races better approximates actual turnout for the state than the even 200 respondents per a congressional district as the Dan Jones poll does. In this case, the potential for a self-selection bias works in favor of the BYU-CSED poll.
Finally, it is salient to note that both polls find that 13%-18% of voters remain undecided with under a week to Election Day 2014."—
Utah Politico Hub
The Long View
ProPublica looks at the disastrous way the Red Cross botched providing relief to those affected by Superstorm Sandy and Hurricane Isaac.
"During Isaac, Red Cross supervisors ordered dozens of trucks usually deployed to deliver aid to be driven around nearly empty instead, 'just to be seen,' one of the drivers, Jim Dunham, recalls.
'We were sent way down on the Gulf with nothing to give,' Dunham says. The Red Cross' relief effort was 'worse than the storm.'
During Sandy, emergency vehicles were taken away from relief work and assigned to serve as backdrops for press conferences, angering disaster responders on the ground.
After both storms, the charity's problems left some victims in dire circumstances or vulnerable to harm, the organization's internal assessments acknowledge. Handicapped victims 'slept in their wheelchairs for days' because the charity had not secured proper cots. In one shelter, sex offenders were 'all over including playing in children's area' because Red Cross staff 'didn't know/follow procedures.'"—
ProPublica