I haven't always been a big fan of
Cooks Illustrated
, a publication that seems to strive to perfect
everything
. I tire quickly of seeing recipes for the
perfect
chile con carne and the
perfect
cassoulet and
perfect
gnocchi, etc. I guess I feel like there are many ways to skin a cat - or prepare fettuccine Alfredo. I'm not always looking for perfection.
Having said that, I'll admit that this recipe - which is basically from
Cook's Illustrated
- is damned good. I heard a couple of
Cook's Illustrated
chefs on NPR recently and they were discussing this simple, no-fuss way to roast chicken. They call it "Weeknight Roast Chicken" since it's something you can easily prepare after work or school on a weeknight.
I truly have never seen an easier way to roast a chicken. And, it comes out really juicy and tender. So, hat's off to
Cooks Illustrated
for creating the "perfect" weeknight chicken recipe.
Ingredients:
1 whole 3 1/2 to 4 lb. chicken, giblets removed
1 Tbs. olive oil
1 Tbs. kosher salt
1/2 tsp. pepper
minced fresh herbs such as thyme and/or rosemary (optional)
Method:


Set an oven rack to the middle position and place an ovenproof skillet large enough to hold the chicken in it. Heat the oven to 450 degrees F.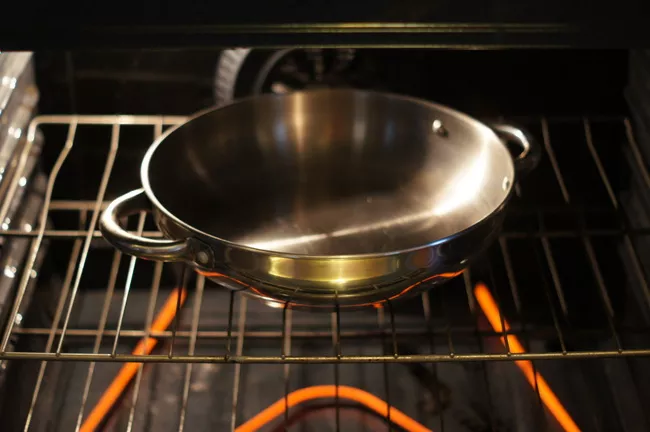 Pat the chicken dry with paper towels.
Combine the salt and pepper in a small bowl.
Rub the entire surface of the chicken with the olive oil.
Then, sprinkle the salt and pepper mixture over the entire chicken. Rub the optional herbs over the entire chicken.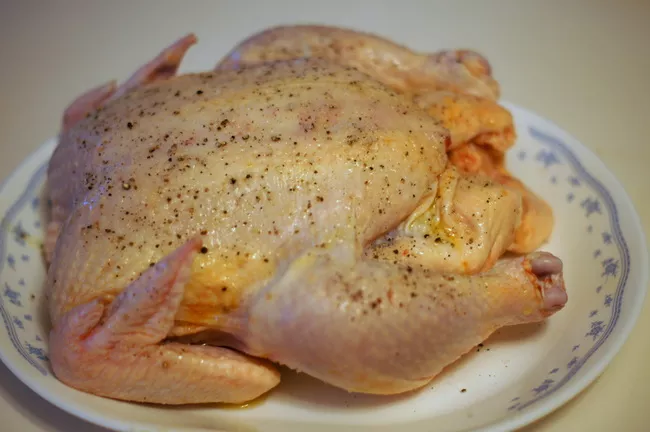 Place the chicken, breast side up, onto the preheated skillet in the oven.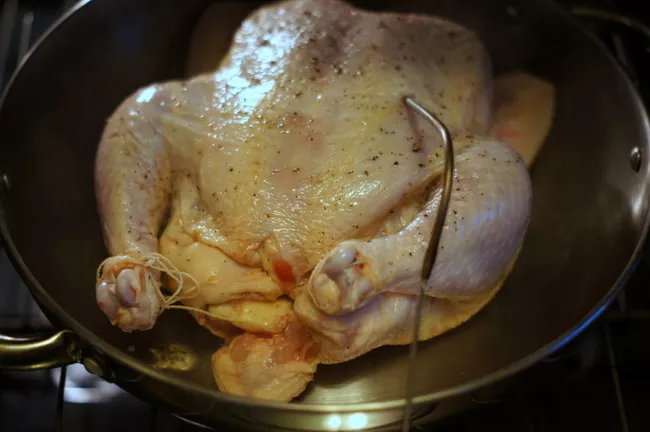 Roast the chicken until the breast registers 120 degrees and the thighs are 135 degrees, about 30 minutes.
Turn the oven off and leave the chicken to finish roasting in the oven, until the breast registers 160 degrees and the thighs are at 175 degrees. This will take about another 30 minutes.
Transfer the chicken to a carving board and allow to sit for 15 to 20 minutes before carving.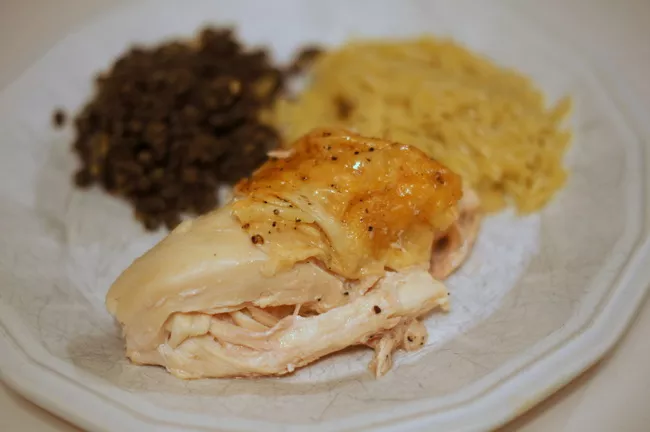 Photos by Ted Scheffler