As the year starts to slowly wind down, we're seeing some familiar names crank out new albums, showing that 2014 is going to go out in style. The first of those familiar names is
MiNX
, the duo of
Ischa
and Raffi who have been making their own style of electro-rock for the past three years. Recently, they've become better known for their stage performances, incorporating choreography, costumes and stage pieces. Their latest full-length,
Together Forever
, features much more of a pop-rock vibe than their synth-influenced previous full-length,
13
, in a somewhat concept-album setting, where every song links together as you go through the set. You can download it for $13 on their
Bandcamp page
.
Another well-known name to release something new this week is
The No-Nation Orchestra
. Originally formed by Stephen Chai (
Laserfang
), the 14-piece ensemble originally started as a side project that would happen off and on between full-time projects, eventually becoming a full-time project itself when
Laserfang
disbanded in 2011. The band released one of the best local albums of 2012 with their EP
More More More
, which garnered the group radio play outside of Utah. Shortly after its release, the group went into hiatus as various members had other projects to get to, playing only a handful of performances over the past two years. The group recently reformed to record a new four-track EP titled
Coil
, which features the band's groove-orchestra style from the first EP. The band has slowly been releasing tracks day by day, culminating with the release of the entire album today, which you can pre-order the vinyl for $15 or download it for $4 on their website or
Bandcamp
.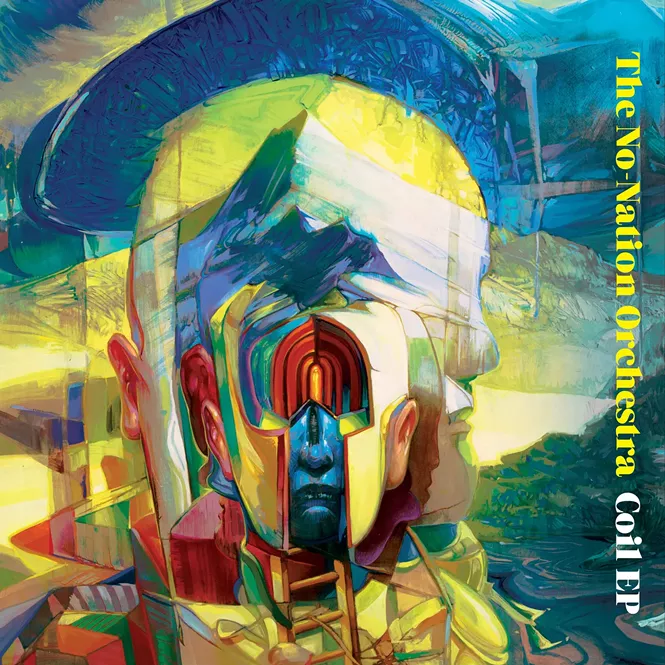 The next familiar name on the list is
The Lower Lights
, the multi-member devotional-folk ensemble comprised mostly of Utah County musicians. At any given time, depending on when you see them perform, the group can go from eight to 30 members, with names like Jay William Henderson, Paul Jacobsen, Ryan Tanner, Sarah Sample, Ryan Shupe, Kiki Sieger and Scott Wiley among their impressive lineup. In 2010, The Lower Lights released their first installment of
A Hymn Revival,
which featured modern takes of traditional folk and gospel tunes.
A Hymn Revival: Volume 3
continues that tradition, and marks their return to gospel music after a two-year hiatus, during which they released their Christmas album
The Lower Lights Sing Noel
. You can sample music and pre-order the album for $12 on
their Bandcamp page
. You can also find all the information for The Lower Lights popular Christmas shows (happening this year Dec. 13 and Dec. 15-20 at the Masonic Temple), on their Facebook page.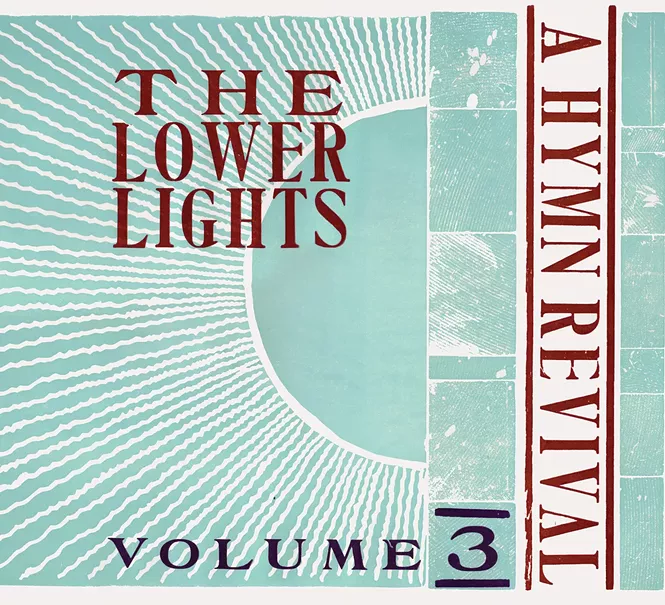 Another album featuring a plethora of familiar names is the brand-new City of Dis compilation. This is a straight-up punk album for anyone unfamiliar with our punk scene and its various offshoot genres to jump right into, and will give listeners a quick education of 2014 Salt Lake City punk. The album features Wu Fei, Vulture Buddies, Steve Buscemi (the band), Foster Body, Oroku Saki, Gut Wrought and more. You can download it for whatever you'd like to pay on
Bandcamp
.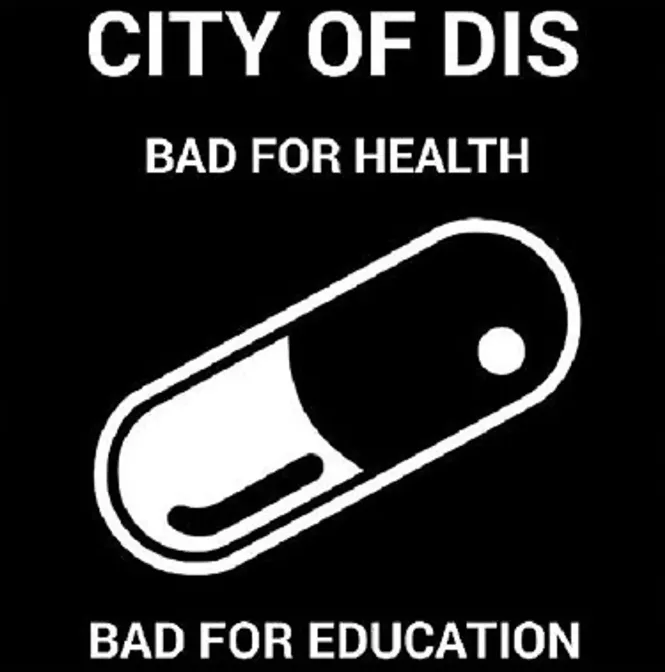 Looking at new bands, we have the debut album from
Gusto
. This is a two-piece project of SLC musicians Taylor Hartley and Stephanie Mabey, who have created an electro-pop sound that sounds like Metric and The Ting Tings ran head-first into Deadmau5. Their debut self-titled EP can be downloaded for just $4 on
Bandcamp
.
While we're on debut albums, we have the debut album from
All Hope Contained
. This alternative band has a very long, convoluted history that started in Florida in 2004, leading to the primary members meeting up again in 2009 in Utah, and officially becoming a band in 2013. The group has spent that time writing and working on new material constantly while playing the occasional show. Their debut album,
Need I Say More?
,
was released physically in June but has finally made its way online. You can download a copy for $7 on
Bandcamp
.
The last of the online releases comes from SLC new-wave/alt-pop producer Tim Tincher. Tincher has been producing music for a couple years now; his first EP,
Surreal,
dropped in February 2013. In October, he released the single "Wild Rose" as a preview to this first full-length,
Jewel Tone
. The album is very pop/dance-oriented with some darker tones to certain tracks. You can download the album for $4 from his
Bandcamp page
.
Moving onto release shows, tonight we'll see the latest from SLC band
Bronco
. The five-piece alt-country group has been a mainstay in SLC for years, outlasting many of the popular names who rose and broke up like Band of Annuals and The Black Hens. The last time we had an album from them was in spring 2011, with their full-length release,
Painting Pictures of a Perfect Life
. The group has spent the past few years playing shows around the state, but finally entered the studio this summer to record their latest full-length,
In Lights
. You can pick up a copy tonight at The Urban Lounge at their release show, with Super 78 and The Green River Blues opening the concert. Tickets are just $5, and the show starts at 10 p.m.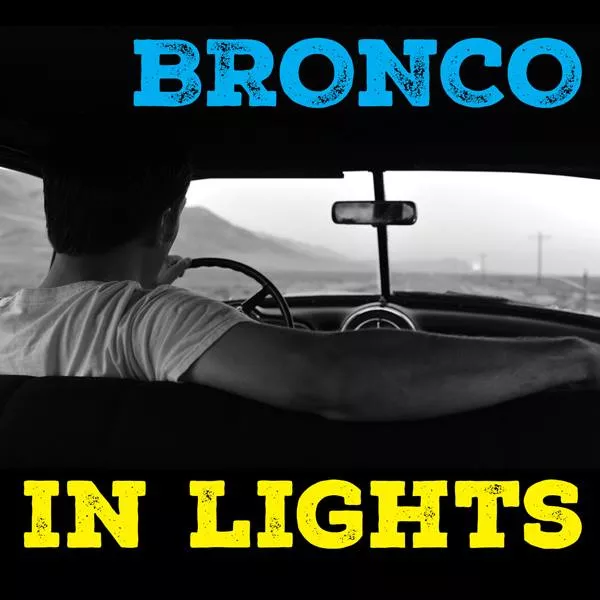 Finally, tomorrow night, we'll see the debut release from
The Cliterinas
. This is a four-piece punk-rock band from SLC, made up of members with pseudonyms like
Brewja
, Squid Vicious,
Nyda
the Dead and
Embot
. They've earned a pretty badass following, mainly from the roller-derby community (a few of the members skate for Salt City). Their debut self-titled album will be released this Saturday night at Bar Deluxe. The band will be the closing attraction for the evening, which will begin with a burlesque show from Voodoo Darlings Burlesque. Tickets are only $5, and the show kicks off at 10 p.m.
Love music, head out, buy local.