Fashion isn't hard to find in Utah, with hundreds of locally owned boutiques and shops scattered across the Wasatch Front and many more local designers creating their own pieces to be purchased, you can pretty much find what you need somewhere. But for women who fit more of the plus-size mold, finding something fantastic in the right size seems more like a mystic quest than a simple trip to a shop, especially in a society marketed to making women feel they need to be a certain fit. But those woes have come to an ease with the addition of Buxom, a clothing boutique on Broadway, aimed to helping women find the right clothing in the right sizes, centered around the idea of being "free of judgment and negativity." Today we chat with founder Jenny Hayes about opening the shop and the success she's seen so far. (
All pictures courtesy of Buxom.
)
Jenny Hayes
ShopBuxom.com
Gavin: Hey Jenny! First off, tell us a little bit about yourself.
Jenny:
I am a cancer – emotional, spontaneous and creative. I love all things unusual and unique. I am passionate about surrounding myself with beautiful things and enjoying art every day.
Gavin: What first got you interested in fashion and style as you were growing up?
Jenny:
My mother has always been a major influence in my interest in fashion and art. She has been and still is, one of the most creative and artistic beings in my life. She has encouraged me to find my voice in the world, even if it was through rebellious goth fashion as a teenager. I was allowed to express myself through my clothing, makeup and music.
Gavin: As you say on your website, you've been a plus size all your life. How has your personal experience been looking for clothing in a market the caters to certain body types?
Jenny:
I am a huntress! Wild and ferocious, ever on the hunt for fashion that is current, electric, and fresh. When I was young, the hunt was especially hard. I remember being invited to a Bah Mitzvah in the seventh grade, my mom and I searched for the perfect dress for a couple of weeks, eventually resorting to decorating a man's t-shirt with sequins. It was around this time that my dreams began – they started with fashion sketches, fantasies, and making original and expressive clothing choices in my youth. I yearned for a place that I could wear whatever I wanted – this was something that I had never experienced because of my size. Dressing yourself is a difficult process, being outside of the size norm is an added challenge. I find the challenge invigorating and more satisfying!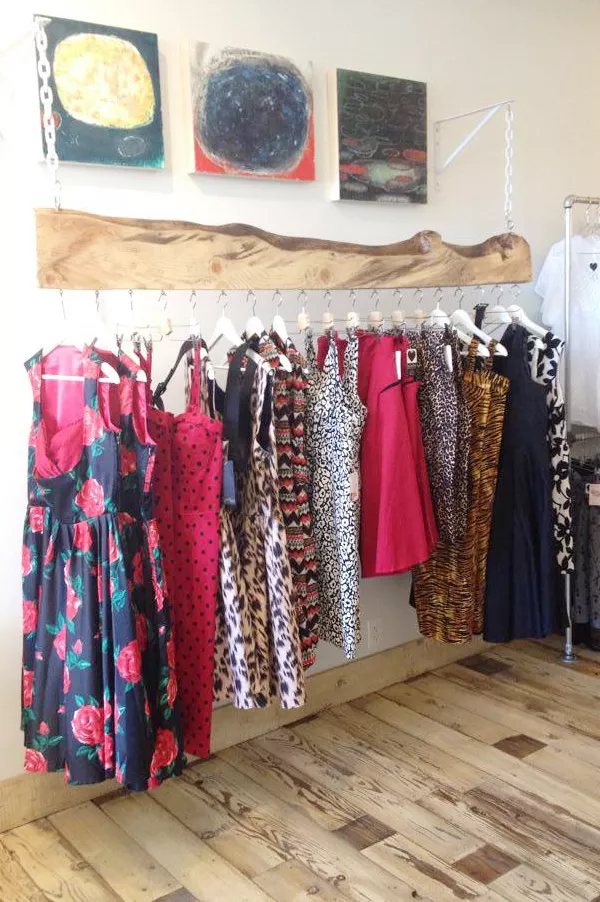 Gavin: What kind of challenge was it for you finding fashion that you wanted while seeking it in specific sizes?
Jenny:
As I mentioned previously, it is a welcome challenge. I can't say that I am never 100 percent satisfied with what is available, but am very happy in the selection that I provide for my customers. There are still not even a 1 percent of the options that women in conventional sizes have, but it gets better every day. My lifetime goal is to foster a line branded for Buxom.
Gavin: Prior to the shop, you worked in a few different fields, including business marketing and development. What made you head down that career path and how was it working in those fields?
Jenny:
I worked previously in construction and interior design marketing, development, estimation and project management. I absolutely am in love with the architecture and the building process. It is amazing to see something from conception to completion. Marketing in that field is vastly different from marketing for Buxom – I didn't have the ability to explore the whimsical and youthful marketing style that influences me now. I am obsessed with sharing the beautiful plus size women of Salt Lake City to the social media universe. I am happier now than I have ever been, loving these women have helped me to see how much I love myself and my new career. Someday maybe, I will pursue building again – hopefully in the form of philanthropy. I can dream!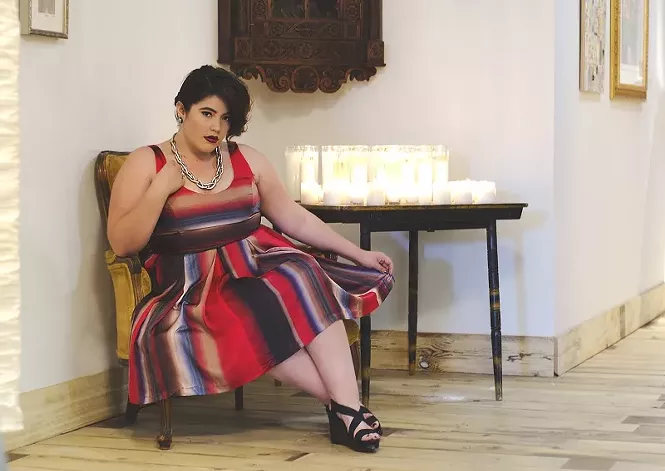 Gavin: What eventually brought you to Utah and what made you decide to stay?
Jenny:
I was born here in Utah and attended Draper Elementary. My family moved to San Diego when I was in the fourth grade. Eventually, like all natives, we migrate back to the hive. There is something comfortable and fulfilling about living here - a feeling that is hard for me to put in words. It is just home.
Gavin: How did the idea come about to start-up your own shop for plus sized women?
Jenny:
I have always dreamt of this. I think that for so many years, it was such a sensitive and taboo business idea. Stigmatized, even. The last few years, there have been these amazing pioneer women in the industry that have helped to push plus size fashion into the mainstream. Feminist and strong women. I wanted to be apart of this fascinating time of body acceptance. I just couldn't stand being left out. I thought that opening a shop where I could help and interact physically, instead of just digitally, was the way for me to feel connected.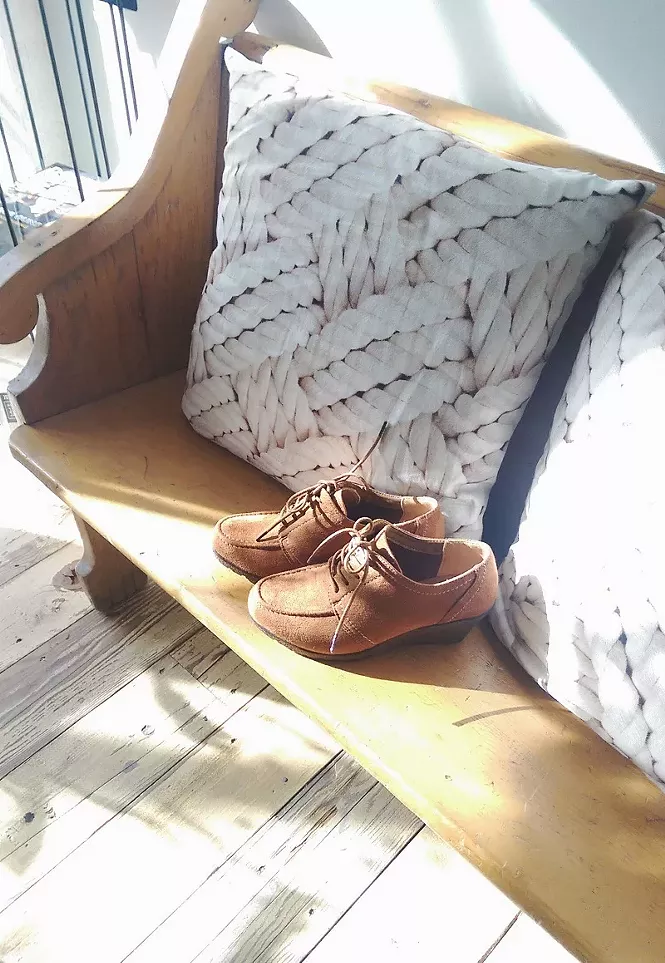 Gavin: How much work did you put into researching the business and figuring out how best to approach it?
Jenny:
Oh boy. I don't even know how to touch on this effectively. You need to be sick and obsessed. Wholly obsessed and consumed. Reading and reading. Looking and looking. Connecting and connecting. Realizing that you need to have a well of passion and the drive to work. Boutiques are among the riskiest business ideas, and they don't just work by opening up shop. I spoke to everyone that I could, and assessed the pros and the cons. In the end, I decided that it was now or never.
Gavin: What made you choose the location along Broadway to set up shop?
Jenny:
Many of the business owners along Broadway have been good friends. I love the energy. I love feeling that we are a big weird family helping each other get by. Broadway has always been a little gritty, a little off the beaten path and the hippest of the hip. If I was going to do this, I wasn't going to hide in a strip mall somewhere – Buxom needed to be part of the forward movement in the city. I feel Broadway is the pulse and the beating heart of Salt Lake.
Gavin: How did you go about deciding what kinds of brands and products to keep on hand in the shop?

Jenny:
A lot of the brands and products I bring in have been personal favorites over the years. Many of them I didn't discover until I decided to open the shop. Buxom turns over inventory fast, because I am so small in size – it is ever evolving. I try to be open by listening to my customers and staying abreast of trends and by making some!
Gavin: How much of the inventory is locally made compared to national brands, and who do you feature that's made in Utah?

Jenny:
Unfortunately, my clothing is not locally made. I do carry soaps, jewelry and accessories made by local artisans. There are some indie designers I have been in touch with here in Utah that are on the cusp of developing their own brands. At the present time, I am open to any local clothing designers that I haven't had the opportunity of finding.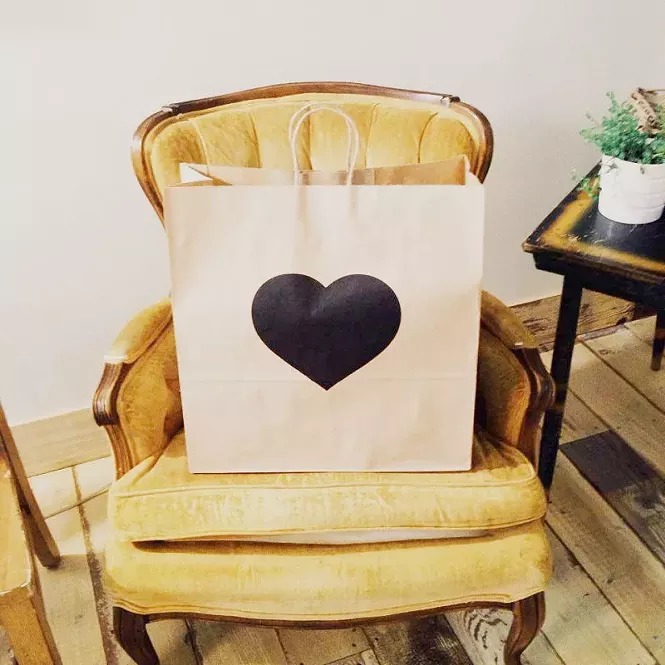 Gavin: You opened the shop back in June, what were the first couple of months like for you?

Jenny:
Roller coaster! The old cliche of opening a small business is like having a baby, couldn't be truer. It's utterly nuts. Nuts and utterly awesome. I didn't anticipate the support and acceptance that Buxom has been gifted with. It was hard and at times and I have questioned my sanity, but there were these moments of bliss when a customer would hug and thank me that keep me truckin'. I have never felt like I was needed more, it is wonderful.
Gavin: What are the standard questions you tend to get from women when they walk in the door and aren't sure what to look for?

Jenny:
We usually start with asking about my size range, and I explain to them that sizes are irrelevant. I explain that I wear anywhere from an XL to a 3X in my shop and that it isn't necessary to shop by size. Even if they think they are sure, I am definitely an enabler of trying on new shapes and styles! My customers tease me that I make them try everything and anything on. Plus size women have been told what not to wear for so long, my mission is to destroy these walls that have been holding us back from enjoying fashion.
Gavin: Aside from having an array of designs, what other services do you offer people?

Jenny:
I have extra-wide calf boots and wide shoes. I am an entertainer – they won't leave without hearing a few bad jokes and suffer some tummy cramps from belly laughs. I also offer friendship and a safe environment free of judgment.
Gavin: Long term, what do you hope to achieve within the local fashion community with the shop?

Jenny:
I hope to become a Salt Lake icon. I want Buxom to be around for all time for anyone that identifies as being a woman and happens to wear a plus size. A place for anyone to shop with confidence and knowledge they are loved and cared for. I yearn for Buxom to not just be a store front, but to also to be a symbol of acceptance.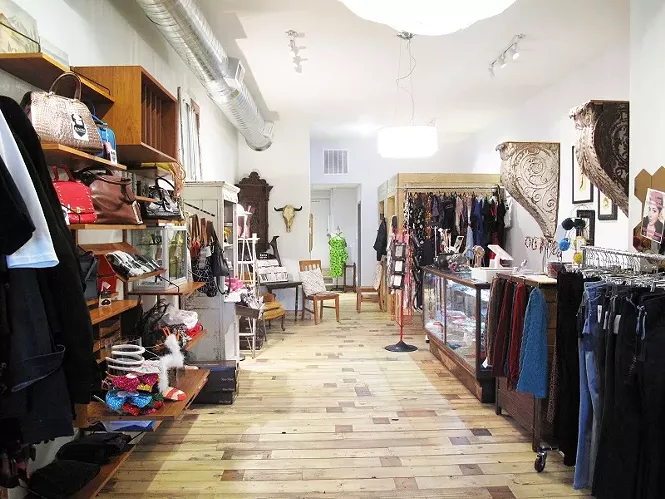 Gavin: Do you plan on expanding the shop in any way or are you comfortable how things are now?

Jenny:
I am never comfortable with the way things are! I want to expand eventually into having my own clothing label that can fill in the gaps I see currently in the plus-sized fashion industry.
Gavin: What can we expect from you and the shop of the rest of the year and going into next?

Jenny:
The holiday collection rocks! If you have parties or want to just look damn fabulous, I got you this winter season! I have been busy getting out new inventory and improving the shop however I can. As usual, I will be sharing all of the gorgeous pictures of Buxom babes expressing themselves in our digs.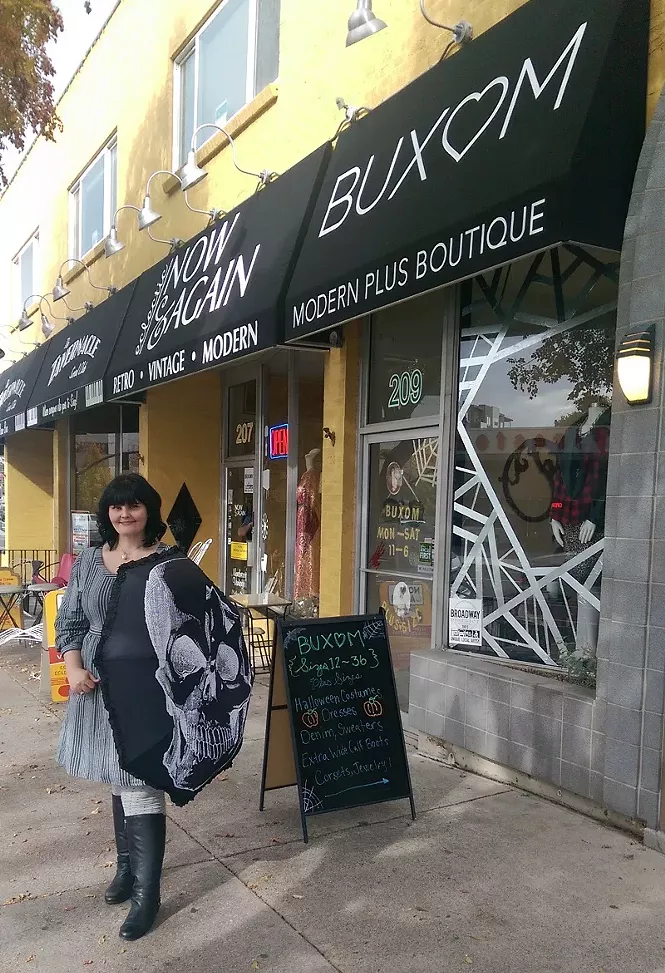 Gavin: Is there anything you'd like to promote or plug?
Jenny:
Shop Broadway! Literally, you can find most things on a few small blocks in our city. No need to hit up the malls this season, come down and we can provide gifts for yourself, family and friends, and you can enjoy yourself and have some fun.