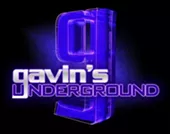 When the news broke late last year that Salt Lake Recording Service would be closing up shop, it made many a musician sad and it looked like a giant hole was about to be left on the local music scene. Thankfully, as is the case with some things in SLC, events aren't always as bleak as we think they may
be
in the long run. The space was quickly picked up by a number of people so that it could remain a music space, changing their name to Sonicwůrks and filling the studio with brand new equipment. Before they have their official launch party next week, we chat with the principal members involved with the new studio about the changes made and where they intend to take things. (
All pictures courtesy of Sonicwůrks.
)
Eric Eschelbach, John Converse, Jesse Stewart & Brad McCarley
Sonicwůrks on Facebook
Gavin: Hey guys, first thing, tell us a little bit about yourselves.

Eric:
Well, I was born in SLC, but moved to Hawaii when I was three years-old and grew up there until I was 18. We used to come back to SLC for vacation to ski up at Snowbird and Alta, and I fell in love with the place in my teenage years. I wanted to move away from the islands, so I decided to come back to SLC in 1999 (even though I am not remotely Mormon). My plan was to Snowboard and go to college for computer science and get into computer programming. I snowboarded a lot, but never went back to school, and eventually ended up in my dads basement with some recording equipment. Since I loved computers and loved music, I LOVED recording music, and soon joined a band and started making some recordings of the band I was in! I put up fliers around town and tried to get some work at $15 an hour and years later eventually made enough in one month to justify quitting my job to pursue running a studio fulltime!
John:
My name is John Converse, aka Dubwise, and have lived in Utah around 15 Years. Moved from Hawaii in about 1995 and have been DJ-ing locally for the past 10-12 years. Managing bands, producing/releasing music and bringing the right musicians together for projects is my main focus now although. Lately, I have worked with local artists Natural Roots, Afro Omega, Daverse, Spencer Johnson, Teki, Ray Leger and more. I am an avid vinyl enthusiast and audiophile, and am an avid vintage turntable and amp collector.
Jesse:
My name is Jesse, I grew up in the latter-day-suburbs of Salt Lake City. I'm a graphic designer by trade.
Gavin: What first got each of you interested in music and what were some early favorites that influenced you?

Eric:
My dad got me into music, he used to have a huge record collection, and a man cave with lots of stereo equipment and big tower speakers. I remember many times throughout my childhood rocking out to Fleetwood Mac or Roy Orbison, even Nirvana! Once I became a teenager, I wanted to play guitar like my dad. He taught me the basic open chords and showed me "Polly" by Nirvana. That cemented my love for music and playing music and my first year at my new high school (Honoka'a), I made sure to sign up for a band class. Ninth grade I was in the Jazz band, where I learned bar chords, blues progressions, and lead guitar. This was my first taste of being in a band, and playing my part, and soloing in rounds. I learned some classic jazz pieces like Birdland. The culture in Hawaii was very, very centered toward Reggae music, so this was soon to become one of my major influences. Bob Marley, Gregory Isaacs and Sublime were among my strong early influences.
Jesse:
I'm the youngest of five brothers which had a big influence on my musical upbringing. My favorite records as a seven-year-old were The Smithereens'
A Girl Like You
7", and Sesame Street's
My Name Is Roosevelt Franklin
(which I still keep in my collection and I highly recommend). Shorty after I picked up a saxophone and naturally wanted to be in a ska band (like my brother).
Brad:
Listening to Elvis and watching Hee Haw with my dad as a kid. My absolute favorite bands in high school were Guns n' Roses and R.E.M.
Gavin: What was it like for each of you growing up with music and wanting to make a career in the business?

Eric:
In tenth grade, I switched my music class to the "Ensembles" class that was probably famous across the whole island. I remember the Honoka'a Ensembles band coming to my elementary school (which was 15 miles away), and I was so impressed to see young kids playing in a band and doing popular music! Our music teacher
Gary Washburn
was famous island wide maybe even statewide for his music program at our school. My school was a public school in a rural part of the island, we never won football championships and we had some of the highest teen pregnancy ratings in the state if I remember correctly! It wasn't a fancy expensive school, but the music program there was priceless! I spent three more years in the Ensembles class, learning bass guitar, drums, even a little keyboard. I sang and played a song called "Stupid Girls" for the senior talent show, and even though I was awful it gave me a taste of being on stage and conquering your fears, and practicing every day to make sure you play your parts right. It also gave me a feel for different instruments as we would all switch around: drums on one or two songs, then guitar for this song, then bass for that song, then maybe sit out a couple songs, then play percussion on another song. We did fundraisers and toured to the other islands and performed in competitions, loaded and unloaded our gear onto the bus, even got a little loose at night in the hotel rooms! It was like being in a touring band at the age of 17, haha. After I moved, music was just a hobby, I would pick up the guitar maybe once a month until I got back into it with my recording studio maybe around 2004.

John:
I got into music early, around six-years-old listening to my dad's records. Reggae is my first love but grew up listening to all genres. Public Enemy to Run DMC, INXS to Megadeth. The first time I saw the video "Mary Mary" by Run DMC, I wanted a set of turntables which got me into the dreaming about the DJ game. Getting into reggae and rock got into playing guitar and organ which got me into the music business idea. It went listening to records/DJ-ing/Producing and now here with this studio opening.
Jesse:
I had an entrepreneurial spirit at a very young age. It was only natural for me to try to make something with music. For me, that started with a small website when I was a teenager (UtahSka.com) which eventually turned into a promotion company. I played in a few mediocre ska bands and everything was roses and daffodils. I put down my instruments and focused on graphic design for the next seven years. Then I was approached by a childhood friend to start a reggae/ska project (Wasnatch). We slowly expanded our little practice space into a little project studio and here we are today. I've always had a fascination with gear and
retro futurism
. Large rooms of rack-mounted equipment blinking away, spinning tape machines, big consoles with numerous knobs, the robot from
Santa Claus Conquers the Martians
. Those things are sexy.
Brad:
It always seemed pretty natural to me. Where I grew up there were plenty of people doing it–making a living in the music production business, so I think I thought of it as a viable career choice.
Gavin: Eric, what made you head more of the production route and become involved with Rock Solid Studios?

Eric:
I had a job in software development, with a pretty good salary and an office. I had just secured my first auto loan, and I had a little extra money for a change, so I began putting all of my extra money into recording gear: mics, wires, stands, patch bays, interfaces, mixers, software, foam, etc. My dad wanted to remodel the basement, so I talked him into building a wall to divide up the long rectangular shaped basement into two rooms, a control room, and live room. We built a double wall with a double window and sound proofed the ceiling. His job was construction and drywall, so he knew how to do it right! From there I started getting booked more and more, and in 2008, I quit my job to run my own business full-time. I continued to make hip hop beats, learn piano, play in some reggae bands and write my own songs, but it wasn't as profitable or specialized as engineering was for me. My goal was to become the best engineer I could (and that still is my goal), so I put most of my energy, time, and money into exactly that. I still play with some bands from time to time, and I really want to get back into DJ-ing, but SO MANY people play in bands, and DJ, that its just hard to justify spending so much time on that stuff when I could be producing a beat that I could potentially sell for a few hundred dollars, or working in the studio for $45 per hour. So really, it's been money, an interest in computers, and a necessity (someone to run the studio) driving me toward the production route from early on.
Gavin:
John, you're a part of Tap Root Records, what pushed you to work more on the label side?
John:
Tap Root Records is my record label to push all of my productions through. I am not a studio engineer, all of my work goes through Eric. I arrange and sit it on all of the sessions to guide the work and help mix the music in the final stages. I bring the right musicians together to make the best possible tracks.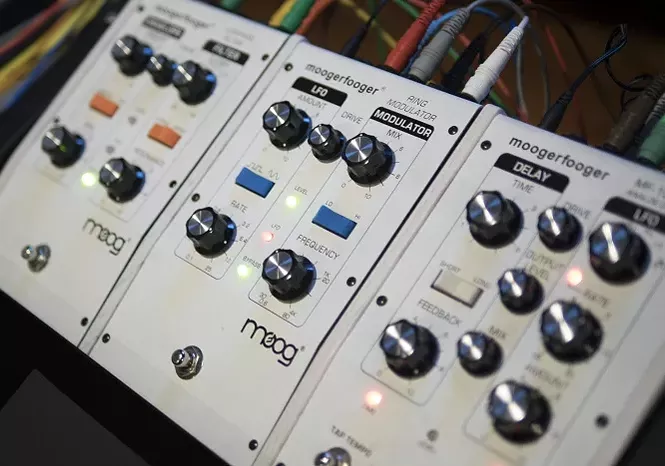 Gavin: Jesse, you're currently active with the group Wasnatch. How have things been going for the band lately?

Jesse:
Great! We are working on a new album with Brad McCarley again at the controls. We are trying to convince him to pose for our album art as well, but he is a bit shy in front of the camera.
Gavin: How did the three of you all meet and become friends?

Eric:
We all met through the local reggae scene. I used to DJ at the Huka Bar and play with bands like Soul Redemption and Afro Omega, and would be around most of the local reggae bands including Wasnatch. John contacted me because I was involved in the local reggae scene, and he had just moved back to the city and was trying to network with like-minded individuals. He was a DJ too, so we began playing shows together. One day John asked me if I would bring my new video camera over to his house and video tape a practice of his friends band Natural Roots. I brought over a mixer, some mics, and my fancy new camera and lights. I set up a nice 2-track audio mix with what mics I had (I think two mics on the drums?), and sent it directly into the camera, then did a single tripod shot of the band playing three songs. It turned out sounding great and looking not half bad (I would later battle with cinematography and realize how formidable of an opponent it can be!). Johnny became Natural Roots' manager, and eventually brought them to my studio to record what is one of my best album recordings ever! I have known Jesse for years by engineering for them at shows, and even mastering Wasnatch's album Front To Back. A couple years ago I moved my studio into The Project, and saw Jesse looking for a new practice space for his band. I referred him to Evan who runs The Project, and they moved in! They were pretty much my studio neighbors for about a year before all three of us started talking about getting a new place together.
John:
I met Eric about 8-10 years ago. We had common interests in music and would DJ together. I then started bringing artists into Eric's first studio to record music and shoot videos. Our first major album together (Natural Roots'
Words of Jah
) was a success and placed third in Reggaeville's reggae album of the year (2012) just behind Soja & Gentlemen. After that, we decided to open a new studio together around four years ago which has led us to this. Jesse has always been in the reggae scene as well as a good friend. We share similar interests and am very honored to work with him as well as enthusiastic about our new location and building the Sonicwůrks name together.
Jesse:
I met Johnny when he DJ'd my birthday party. Eric actually recorded Wasnatch's very first demo. I met Brad through my connections to the ska scene. Brad was the engineer for some of my favorite local bands, so I always had the intent of working with him on projects.
Brad:
I recorded Wasnatch's first album and a few early demos, so I've known Jesse for a long time. More recently he's been playing bass for Tupelo Moan. I've known Eric by reputation for years. He mastered Rebel Zion's album that I recorded in 2010, I believe. But we've only recently met face to face. I met John the day I handed him the keys to the building.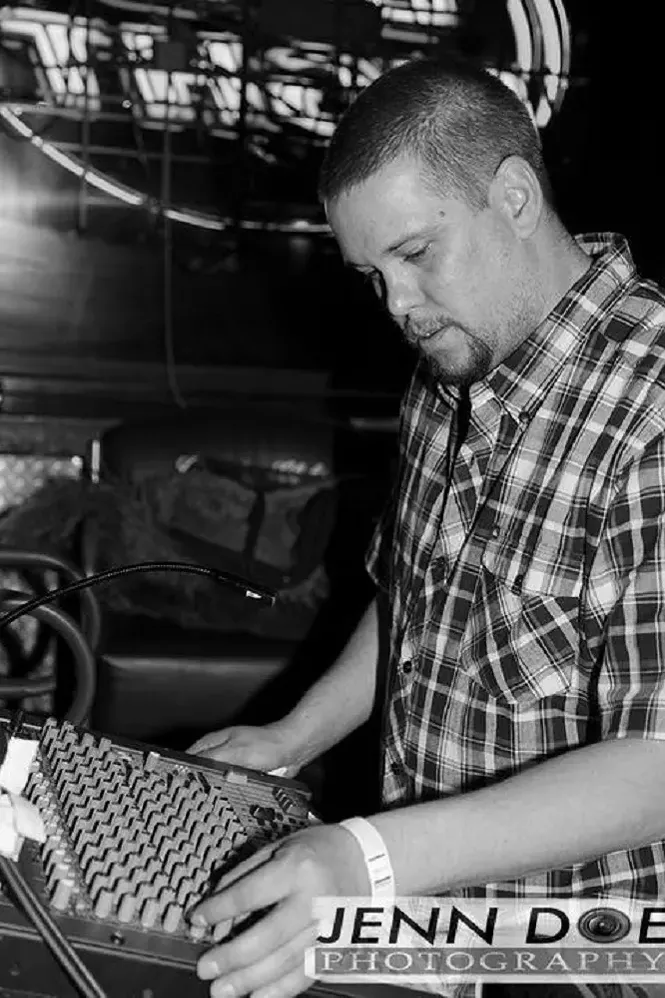 Gavin: What were your reactions to hearing about the closure of Salt Lake Recording Service?

Eric:
I had never been to Salt Lake Recording Service, though I knew Wasnatch recorded their album there. I think I'd seen some other videos shot there, and I heard about a specialized reverb room below the control room, so it sounded like a cool place! My reaction wasn't remorseful since I didn't really know Brad, I was mostly excited to finally move my operation into a proper facility!
John:
iIt is a landmark, so I am proud to be a part of keeping the spirit alive!
Jesse:
I immediately had the intent of keeping the studio open. Brad is a good friend and I understood why he was moving on to bigger things. I'm glad that it has worked out that I get to continue working with him on this new endeavor.
Brad:
I had mixed feelings about it, but I was optimistic. I knew that I was handing it off to a group of enthusiastic, well-intentioned, capable people who were driven to make it work. I liked the changes that they were making. I had talked with Jesse about the possibility of coming back to work here, because I love this studio so much. The rooms just sound so good here.
Gavin: What were your individual relationships like with Brad McCarley and the work he did?

Eric:
I didn't know a lot about Brad as I was kind of just stuck in my own rock solid world of hip hop and reggae and Brad was doing more of the rock and jazz stuff, a lot of the stuff that I would be mixing live at venues like Bar Deluxe or The Woodshed. So we are all interconnected through the local music scene, even if we dont work directly with each other. Brad was like a long lost cousin I guess you could say, haha
John:
I had not known Brad at all before this. I had heard about the
studio
and the recordings that were coming out sounded great! I am hoping to have Brad working with us closely and using the studio to continue putting out great music.
Gavin: How did the opportunity come about to purchase the studio space, and what made you each decide to jump in on it?

Jesse:
Brad was always a sort of mentor to me. I would often pick his brain while recording, learning new techniques and really getting a first-hand education from a very talented engineer. We quickly became friends and I was stoked when he asked me to play bass in his band, Tupelo Moan.
Eric:
Jesse is good friends with Brad, and had worked there, and knew the space would be opening up so he mentioned it to me. I mentioned it to John who had also said he needed a place for Natural Roots to practice. Before I moved my studio into The Project, I moved it out of my dad's basement into a warehouse in West Valley run by John that was being used as storage for his business. We moved the storage to half of the warehouse and set up the other half for recording and band practice, and I was there for about a year? So I had shared a space with Johnny, and shared a space with Jesse, and one night at The Woodshed I mentioned to Jesse "Hey you, me, and Johnny should all get a space!". So when this came up we went for it!
Brad:
I had about six or seven months of solid recording work per year, the overhead was killing me during the times when I wasn't working, and I was tired of eating gum for dinner. I had what seemed like a great opportunity in North Carolina that didn't end up panning out. I had a buyer lined up to take the whole studio–the space, the gear, the business name, the web properties–everything. That fell through at the last minute. I'd talked to Jesse prior to that deal falling through about possibly taking over the lease and when the time came, he stepped right up and did it.
Gavin: You've re-branded the studio as Sonicwůrks, what's the story behind the name?

Eric:
Jesse is putting together a complete marketing plan including branding and logos and websites and all that stuff. That's what he does, and I suck at that stuff so he is in charge of it.
Jesse:
Naming a company can be a very convoluted process. I think this is a whole subject by itself. I was inspired by mid-century Scandinavian designers. We choose a grotesque (early sans-serif) typeface and focused on simple, clean styling with a little bit of playfulness. We don't want to mislead any of those that are familiar with SLRS. While Brad will be working with us as an engineer, Sonicwurks is a multimedia production house. We provide recording, engineering, mastering, design, duplication, distribution, promotion, event planning and live sound.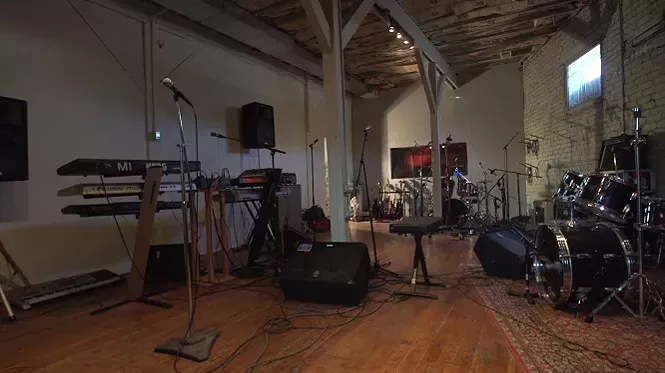 Gavin: How much of the studio did you keep intact and what new items did you need to add?

Eric:
Most of the old studio is intact. I am still able to use most of the cables in the walls that run to the various rooms, though I did run my own snake through the wall because I needed more channels. A lot of the foam that was already up I just left up because it was sounding good. I needed a little extra in the control room to enforce a reflection free listening position, but overall my mixes are way better in the new room just because of how much better it sounds than the last three rooms I was in! Jesse and Johnny have patched the walls, painted, sanded the floors, waxed, etc.. More remodeling is in the works including a ceiling in the live room and some finishing in the large isolation room. Other than that, it's just new equipment including my Pro Tools HD rig, outboard gear, keyboards, turntables, drums, guitars, amps, mics etc.
John:
The studio was stripped down bare to floor and walls. We patched, repainted, stripped and cleaned floors and are modernizing the studio but keeping the vintage feel. I have added all of my instruments: keyboards, drum sets, guitar amps as well as studio gear. We have combined all of our gear to our live and control room to fill it up and have a diverse collection of vintage synthesizers, amps, microphones etc.
Jesse:
We wanted to keep the studio as intact as possible with a few small refinements to the space and overall aesthetics of the studio. The mixing console is the same 1976 MCI, along with much of the equipment from SLRS. The most important thing was to retain the amazing natural sound of the live room.
Gavin: Will the studio be specifically for bands or will you be open to other recording opportunities?

Eric:
The studio is for EVERYTHING! Voice overs, Hip Hop, Rock, Pop, Reggae, Jazz, Metal, EDM, etc. I personally enjoy all kinds of music and have worked with every type of music from Pakistani Metal to Mormon Acapella groups, Sudanese Reggae in Arabic and Swahili, Reggaeton in Spanish, I pride myself on my diversity so I welcome everything and accept all challenges!John: The studio will be open for any type of recording as well as rehearsal. Besides recording and production a big part of what we want to do is provide a full service rehearsal area, open early and late that is professionally equipped to be plug and play where the musicians/bands can come and have an open space to practice and not have to lug keyboards, bass rigs, guitar amps and drums around. Everything is here and the band has the ability to record their practice and take it with them. Fully mic'd with monitors.
Jesse:
Sonicwůrks is a full production facility for anyone with a multimedia project. We provide in-house graphic design and website development. As well as a 20,000 watt mobile sound system. We can help artists with marketing, promotion, booking and management. We have several local musicians available for recording sessions. A collection of locally produced podcasts and editorial content will be produced in Studio B. The diverse experience of each of us is what makes us a unique organization.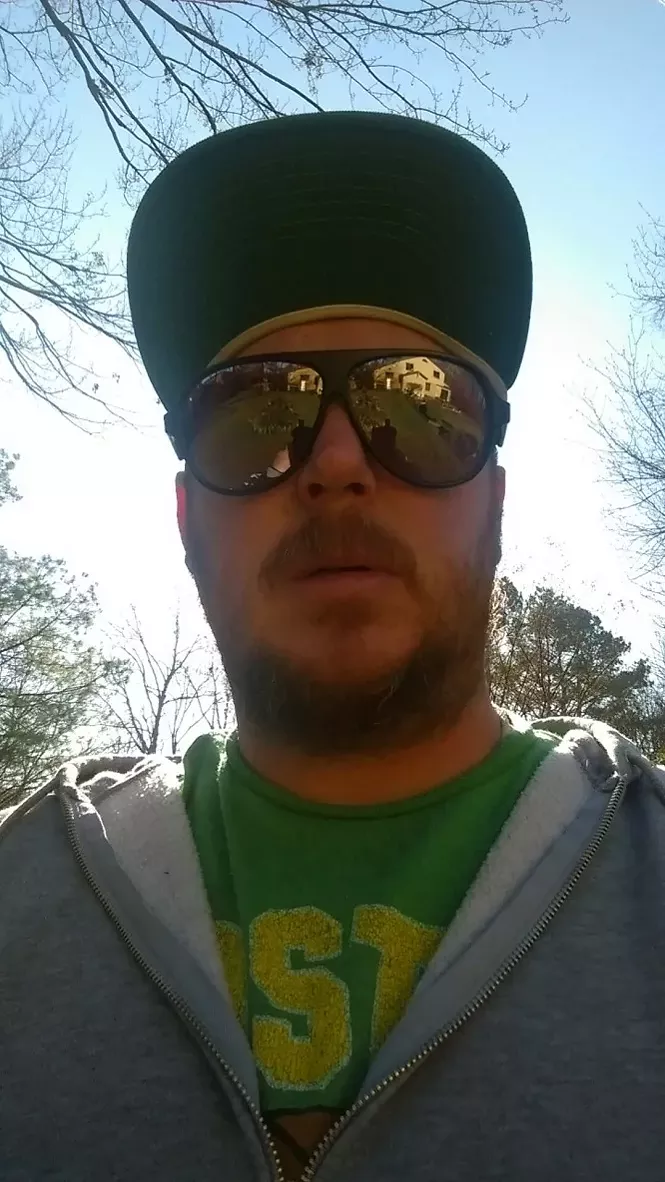 Gavin: What do you hope to achieve with the studio, both for yourselves and the music community?

Eric:
Right now, I feel like I have a chance to take everything to the next level. I'm re-studying engineering almost every day, focusing on better mixes and new techniques, and basically trying to take the sound up a notch whether it's mixing or how we record it. My specialty is Reggae, and I've been working on my own Dub Reggae album, but also working on a few other Reggae projects with people, and some of my new techniques are really taking the sound up a notch so I'm excited to see what I can come up with in the near future whether it's for me, a friend, client, or just a beat I'm making to sell on our website. Beyond that, I just want the business to work and be profitable.
John:
I want to help provide the best recording/rehearsal/studio experience to all artists at the best price. All genres!
Brad:
I'd like to be able, this time around, to provide the people I work with some basic tools for making their careers more viable or at least to make sure they are treated and treat others in an ethical manner. Sonicwůrks will offer several services that are necessary for musicians, but are mundane and often neglected. Legal services like contracts and publishing, distribution, promotion, and marketing are not fun things to deal with, but they are the first steps to getting your music heard and possibly getting paid for it. Having people around that both know how to do these things and want to do them is a tremendous benefit for the music community.
Gavin: Next weekend you'll be throwing a party to celebrate the opening. What do you have planned for the evening?

Eric:
We plan to showcase our recording, engineering, and rehearsal capabilities in a fun, relaxed atmosphere among friends and colleagues. We want to let people jump on the drums and record something and see how it sounds and maybe I'll sidechain noise gate an 808 to the kick drum and run some parallel compression on the bass guitar, maybe test out the outboard delay and analog spring reverb and make some on-the-fly dubs!
John:
We will have some DJ's as well as ourselves spinning records as well as Natural Roots in our live room to display some of the instruments and the overall sound. We will have instruments set up being ready to be played and recorded. I am inviting musicians to feel free to jump on the drums, grab a guitar, jump on the keyboards and test out the vocal booth. We want an interactive experience!
Jesse:
Everyone loves a dance party! This is our opportunity to intermingle with each of our large network of friends and colleagues.
Gavin: What can we expect from all of you and Sonicwůrks over the rest of the year?

Eric:
We plan on continuing to improve the studio as our finances allow. I expect to continue doing what I've been doing for ten years and that's just make my clients music sound as good as possible and as close as I can to what they hear in their head. I plan on releasing my own Dub Reggae album, and working very hard on numerous other reggae projects including Natural Roots, Rebel Zion, Vocal Reasoning and Wasnatch. I also hope to expand and work with new bands, new artists and new types of music!
John:
Quality recordings, bands developing and lots of promotion!
Jesse:
Our plans for the next year and ambitious. We are fortunate to be part of a diverse and talented community. We would like to bring that talent to the world.
Brad:
My plan is to be in Salt Lake City for a month or two at a time, four or five times during the year. I'll be in Memphis for the rest of the year. I will continue to record at Sonicwurks when I am here. I am currently booking for April.