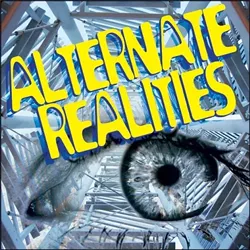 A new law passed in Indiana has the LGBT community threatening to take its business out of the state, including a $50 million a year gaming convention.
Top of the Alty World
"Gay Money Is No Good in Indiana"—
Daily Beast


A hacker's emails show a family friend to the Clintons was providing intelligence about the crisis in Libya directly to the Secretary of State's private account since before the Benghazi attack—
ProPublica


Louisville, Kentucky is fighting to keep its school systems desegregated.—
The Atlantic
Prosecutors are increasingly treating rap lyrics as admissions of guilt instead of as fiction—
Vox


Top of Alty Utah


An ambiguous state law may allow gas station vending machines to pay out in cash like a game of chance.—
Salt Lake City Weekly


KRCL hosts city staff and environmental activists to discuss the latest in the Mountain Accord that would map out development and conservation of canyons and wilderness of the Wasatch Front.—
RadioActive!


A new report shows the high cost of urban sprawl, a problem central to development and planning in Utah.—
SL City News


A poll shows Utahns trust state and local government over the feds.—
Utah Policy


Rantosphere


Utah Political Capitol's Ryan Curtis reflects on the need to end the death penalty in the United States in light of recent legislation passed by Utah resurrecting the firing squad in the Beehive State.
Vanity aside, there is much more to consider here. I believe this situation highlights the need to abolish the death penalty in its entirety. Imposing state-sponsored murder on murderers is antithetical to the notion of a civilized society. Such an antiquated practice has no place in this modern age.

There are also the financial repercussions to consider. Numerous studies have concluded that carrying out the death penalty costs far more than a sentence of life in prison due to the lengthy appeals process that takes place in capitol punishment cases.—Utah Political Capitol
The Long View


After a riot devastated a for-profit prison in Texas, local government ponders its economic future and the agreement it made with the privately run prison company.
On Feb. 20, prisoners wielding pipes, sharpened broomsticks and kitchen knives seized control of the privately run federal prison for nearly two days. The prisoners—undocumented immigrants awaiting deportation while serving federal criminal sentences, many for illegally entering the U.S.—mutinied after years of built-up exasperation over inadequate medical care, filthy toilets and maggot-infested food. They set fire to three of the 10 Kevlar tents that lend the South Texas prison its nickname, Tent City, and damaged the plumbing and electrical systems. The FBI was called in to negotiate; armored vehicles were sent inside; tear gas was fired. Somehow, the inmates managed to slice open the tents that hadn't been torched. Willacy County Sheriff Larry Spence told reporters that inmates were "pouring out like ants coming out of an ant hill." By the time prison authorities regained control of the prison, the $60 million facility was reduced to a shambles; the federal Bureau of Prisons declared it "uninhabitable."

In the riot's wake, all 2,834 inmates were transferred to other facilities. Nearly all of the 400 people employed by Management and Training Corporation (MTC), the private company the federal Bureau of Prisons (BOP) paid to run the prison, were laid off. When I traveled to Raymondville, an impoverished town 50 miles north of Brownsville, Willacy County leaders were waiting to see how long it might take for the prison to reopen—or if it would reopen at all. A decade ago, persuaded by a consortium of private prison salesmen, the county had entered into a kind of Faustian bargain, staking its financial future on a continual supply of state and federal prisoners. Now, as Willacy County faces a gaping hole in its budget, $128 million in debt still owed on Tent City, and the loss of its largest employer, I'd come to find out if the prison that was supposed to be the county's economic salvation would end up being its undoing.—Texas Observer