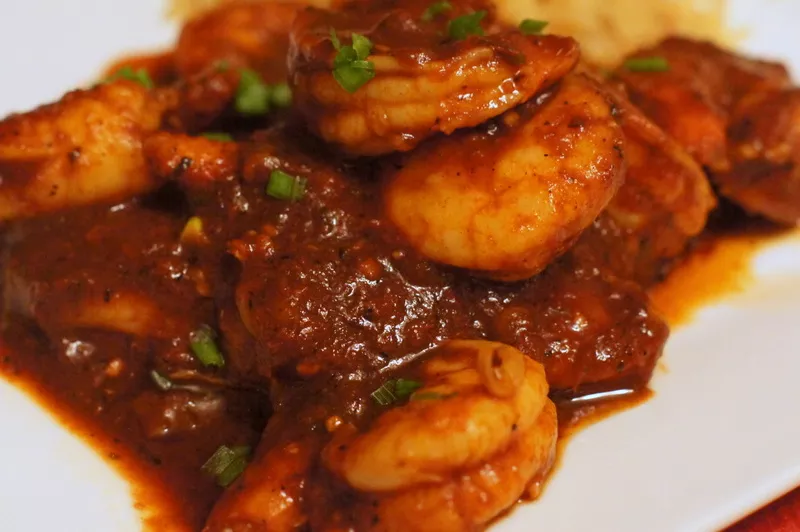 In Mexico, this dish is called
camarones in chile rojo
- shrimp in red chile. It's an easy and quick dish to prepare, and one bursting with rich, bold chile flavors, although it's not especially spicy.
Be sure to take the time to toast the dried chiles on a
comal
or griddle before using. This will really bring out the chiles' deep flavors.
Dried chiles can be found in most regular supermarkets in the Hispanic food section.
Ingredients:


3 large whole tomatoes or 6-8 smaller plum/Roma tomatoes
3 dried chiles
ancho


2 dried chiles
pasilla


3 garlic cloves, unpeeled
1 tsp. salt
1/2 tsp. dried oregano (preferably Mexican)
1 lb. shrimp, peeled and deveined
3 scallions, white and green parts minced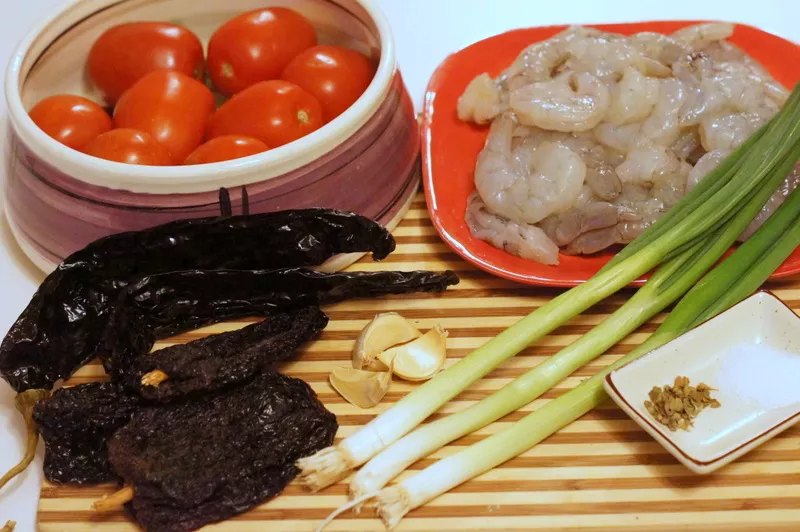 Method:


Broil the tomatoes in the oven, turning occasionally, until blistered and blackened a bit, about 15 minutes.
Remove the stems and most of the seeds from the chiles by tearing them open.
Roast the chiles on a hot
comal
or griddle/skillet until they give off wisps of smoke and are fragrant.
Roast the garlic cloves briefly in their skins until slightly blackened and the garlic is softened a little. Remove the skins.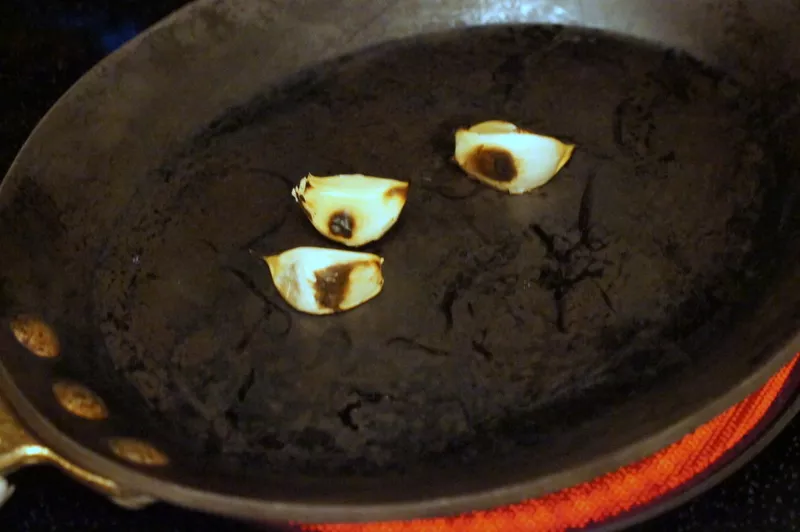 Place the roasted chiles into a medium saucepan and cover with water.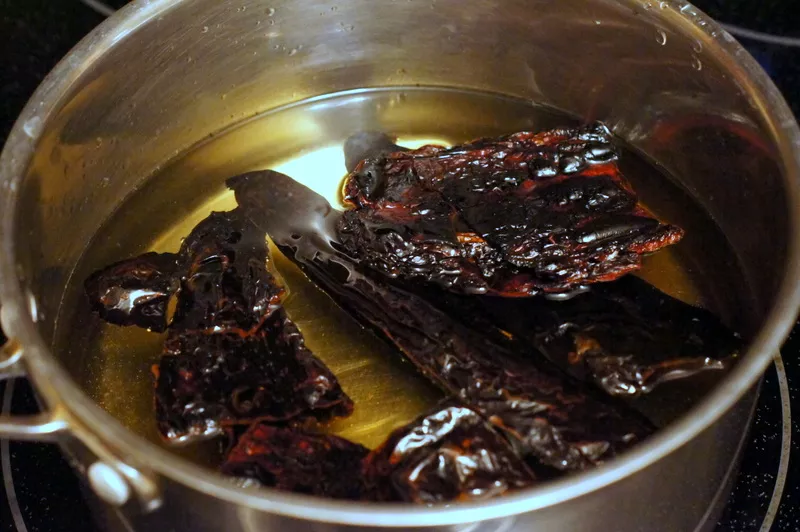 Bring the chiles to a boil, then turn off the heat and place a lid or a plate smaller than the pan on top of the chiles to keep them submerged in the hot water. Allow the chiles to soften in the water for 1/2 hour.
Drain the chiles and place them into a blender along with the roasted tomatoes, garlic, salt and oregano.
Puree the mixture until smooth - this is the
chile rojo
.
Put the
chile rojo
into a medium saucepan and bring to a simmer. Add the scallions, saving a tablespoon or so for garnish.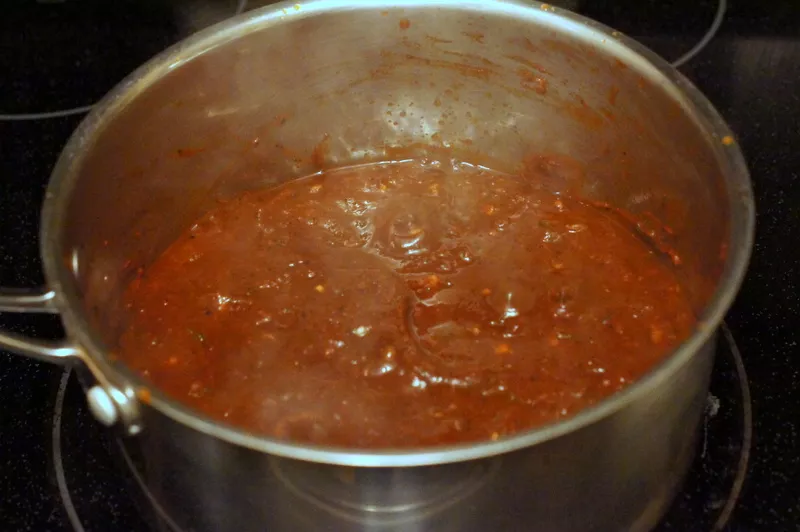 Stir the shrimp into the
chile rojo
and simmer until cooked through, 5-7 minutes, depending on the size of the shrimp.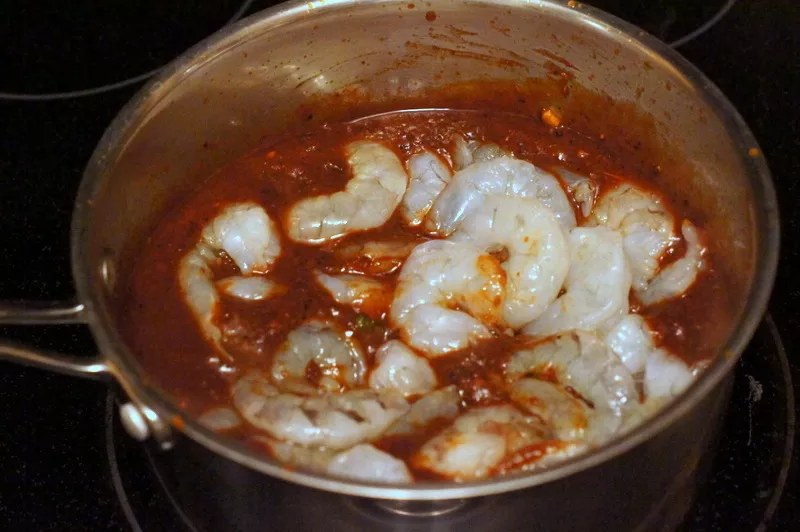 Serve garnished with additional scallions.
Photos by Ted Scheffler